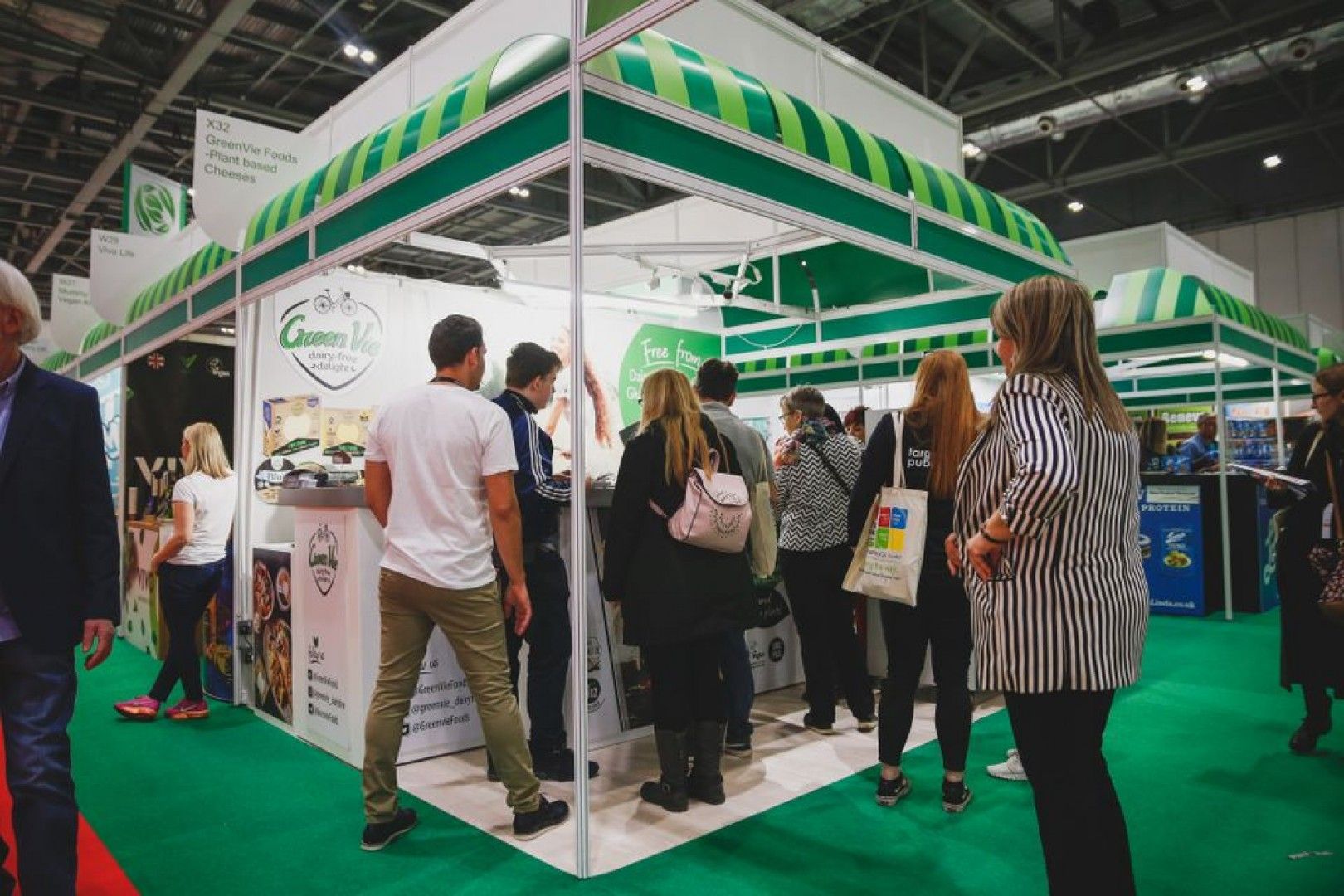 Attract a crowd with our top tips
So here, we take a look at 15 ways you can encourage interaction at your next event.
1. Preparation Is Key
Make the most of your event by sending out invites in advance, promoting through your social channels as much as possible on the lead up to the event and, where possible, booking in appointments to guarantee a chat with your most important prospects. Spreading the word and a little bit of self promotion will stand you in good stead and your clients will be grateful to know about any opportunities to meet face to face especially when there is an opportunity to make a day of it and attend an industry exhibition!
If you're able to advertise your presence at an exhibition locally, you can do so by putting up flyers. Online tools like Adobe's
event flyer
maker can help design them for free.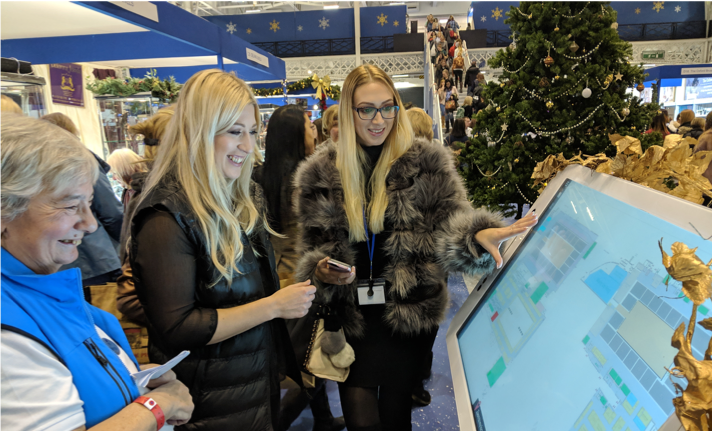 Create an immersive experience
2. Create an Experience
Businesses are getting increasingly creative when it comes to ideas for exhibitions. Stay ahead of the curve by creating an experience that will draw people over to your stand from across the room. Hiring things like virtual reality experience equipment can create this kind of buzz.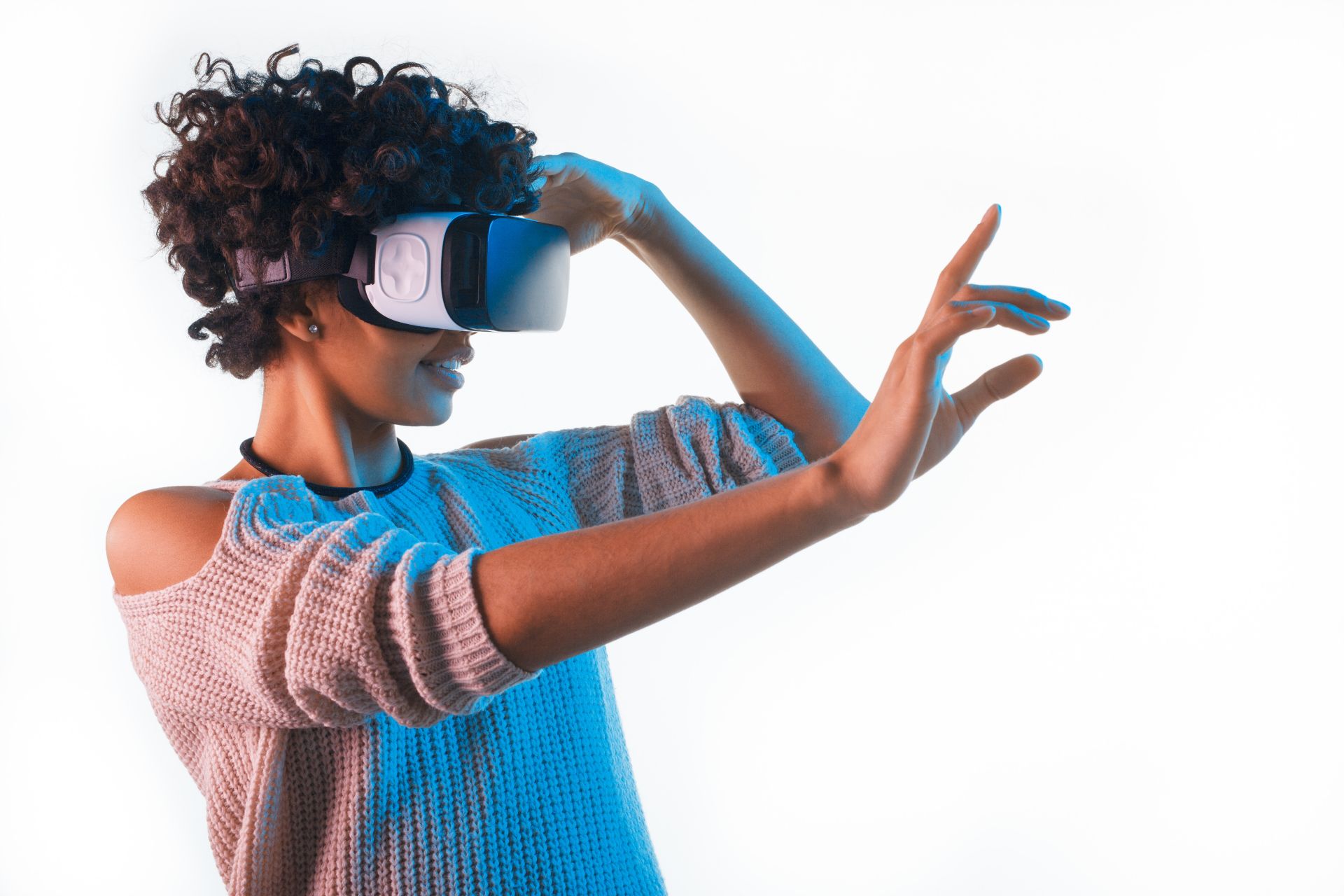 Virtual Reality Hire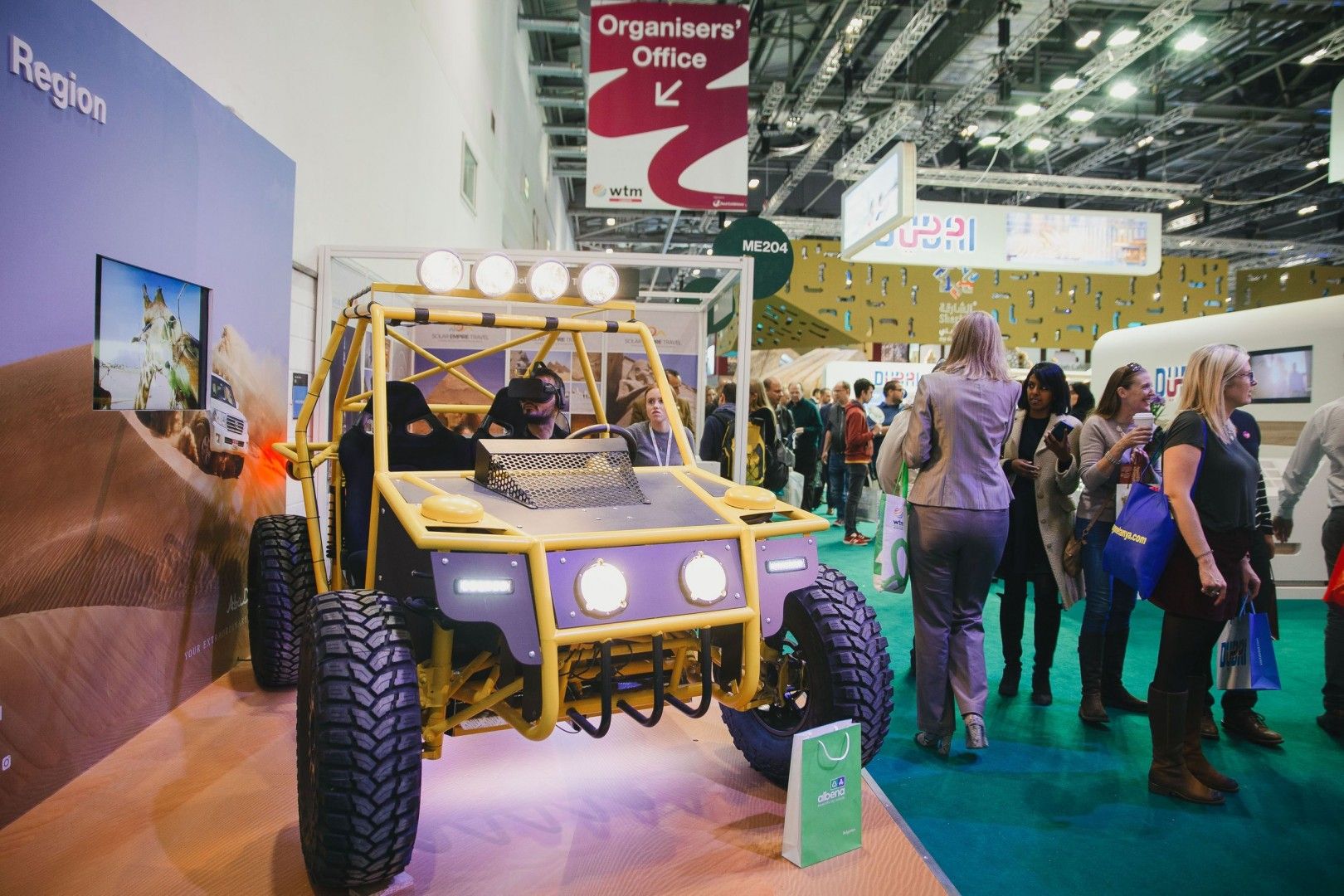 Interactive safari experience
3. Engage Engage Engage
Once you've got someone to come over to your stand, you need to engage with them instantly. Use games and competitions to get chatting to visitors in a fun and informal way. Read our
lead capture guide
for more ideas on how to engage and turn a visitor into a client.
Everyone loves a competition - why not try a wheel of fortune prize, it is super eye-catching and popular with attendees. They are great at engaging visitors getting them to start a conversation and talking about your business. One of the great things about this game is that everyone is a winner - you can offer larger prizes with a mix of small and medium prizes from branded promotional merchandise for example branded notepads, sweets and more. You can purchase a physical spinning prize wheel or you can also create a virtual one!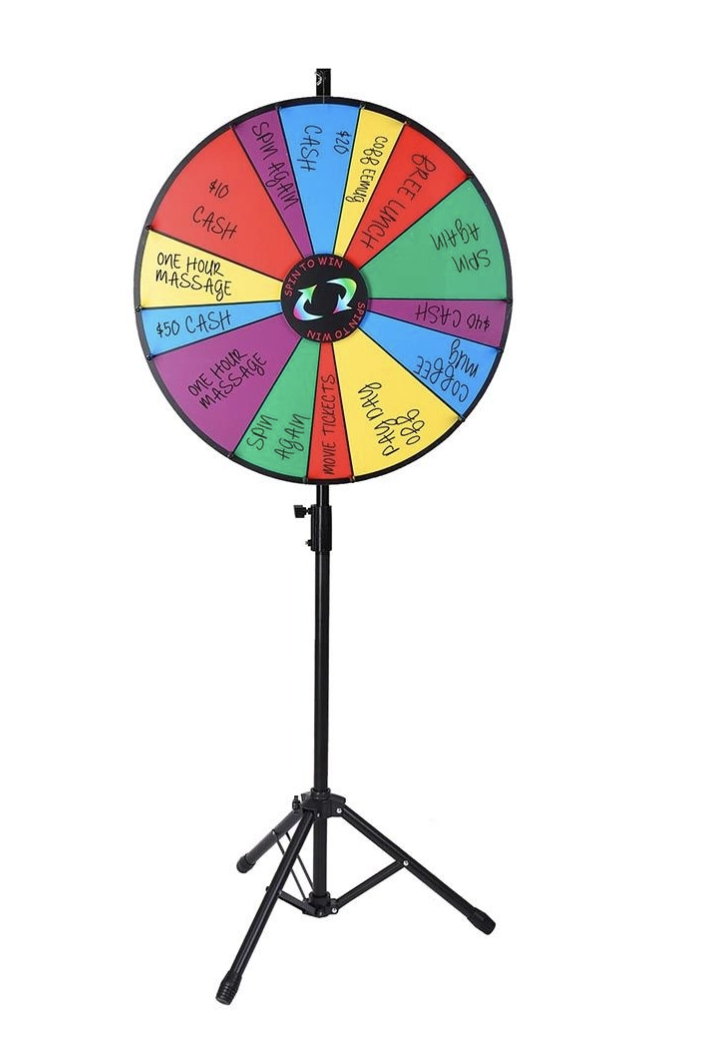 Wheel of fortune prizes
Also, racing driving simulators are extremely popular with leader boards to create a little competition, definitely gets your customers talking and is a great way to break the ice.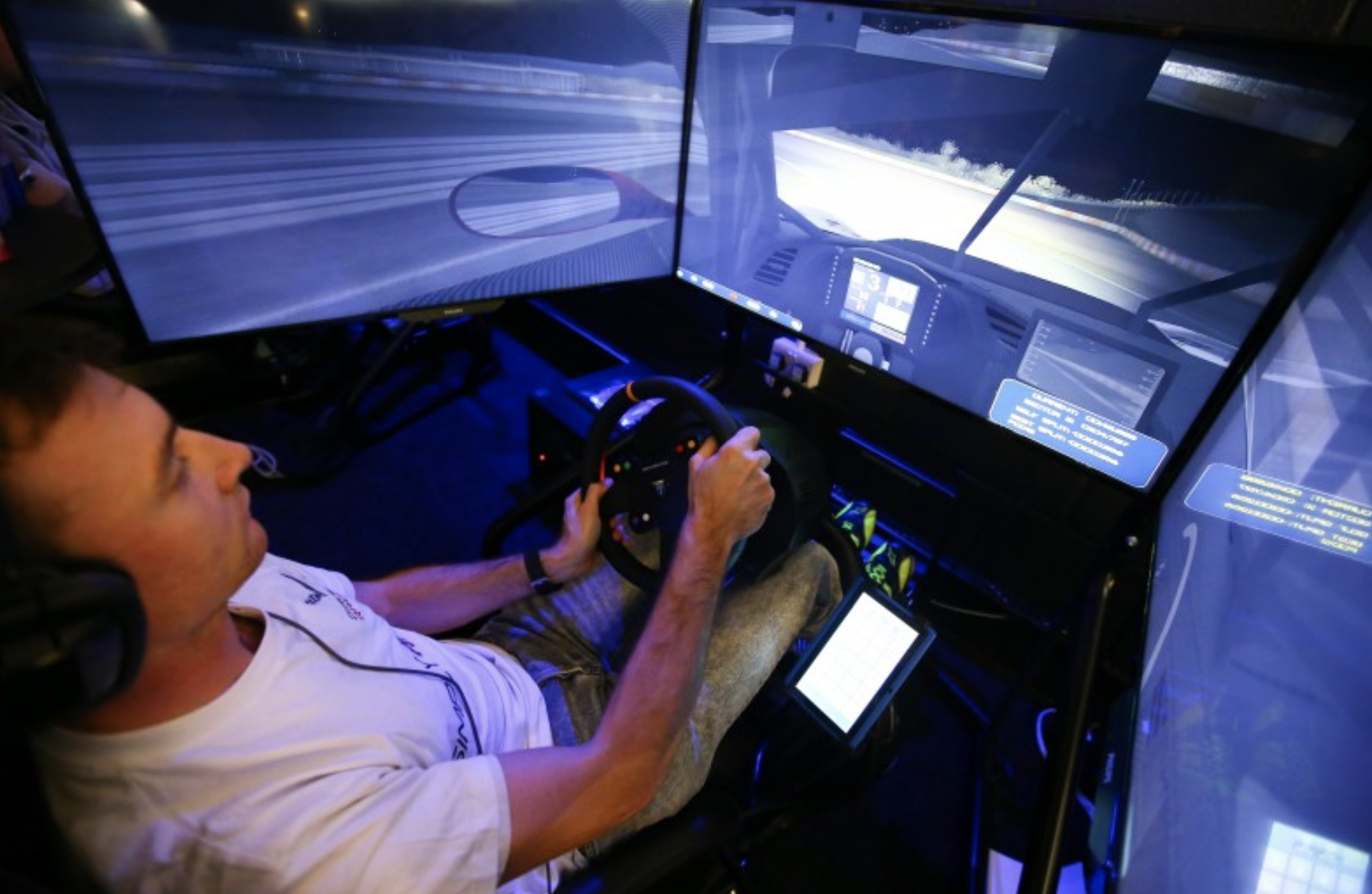 Get an adrenaline rush with driving simulator experiences
4. Be Social
Don't forget your social media while you're at the event itself. Create a hashtag and keep tagging other people at the event. Have someone from your team on social media watch for the day to connect with other people posting about the event.
5. Have Fun with Snapshots
Engage with your visitors and encourage them to take a branded snapshot on your stand with the use of
selfie frames
. This is a low budget way to grab attention and keep people with you for a little longer. It's also a quick and easy way to ensure a new social connection. Use a range of different props for a photobooth including cardboard cut outs and photo props.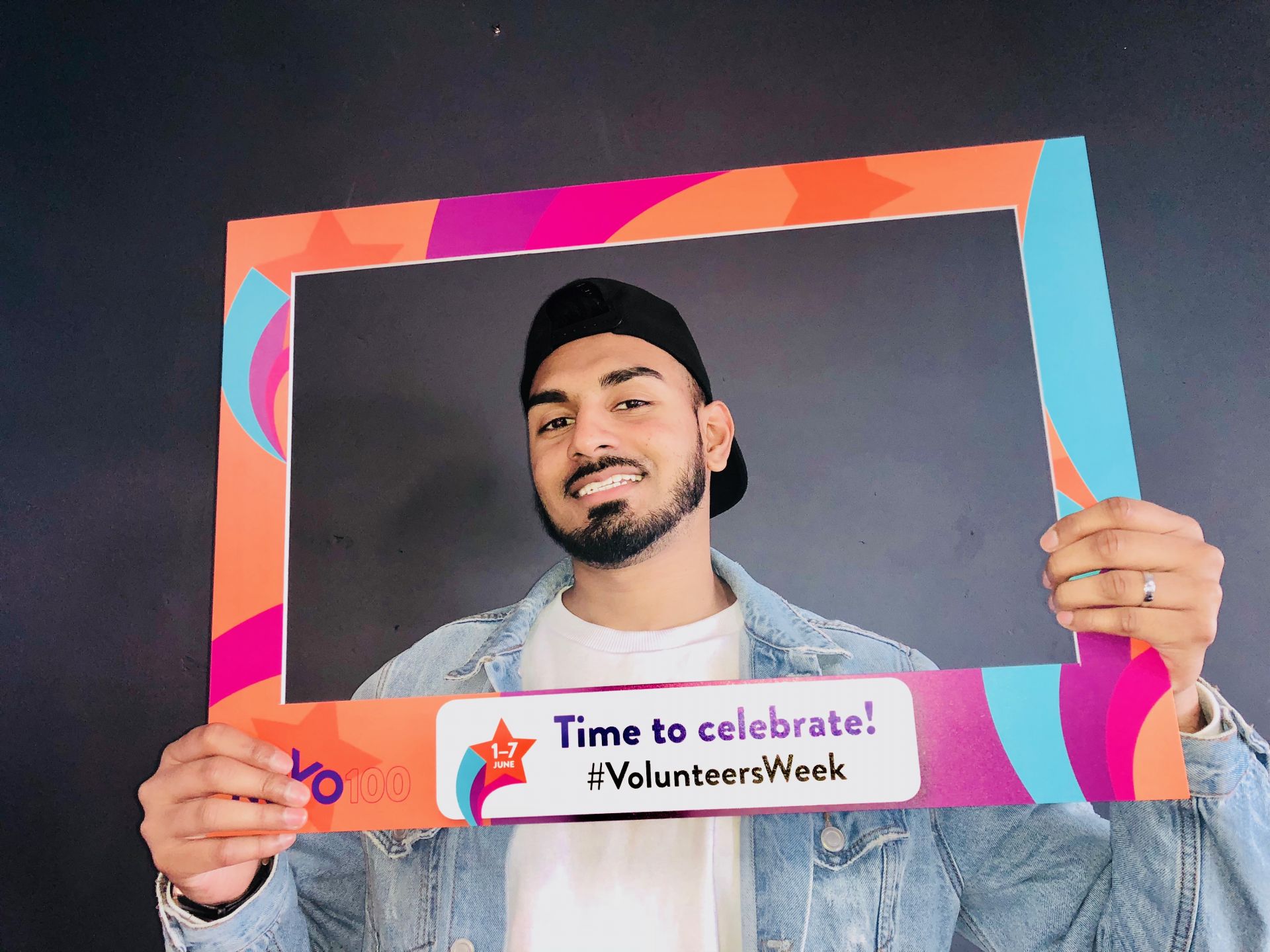 Get creative with selfie frames
6. Take Advantage of Technology
Use technology that is now easily at your disposal with ExpoCart's hiring services. Set up large
LED screens
or even use our
touch screen hire
or
giant iTab
service to show off your social pages, new promo videos and more with high impact.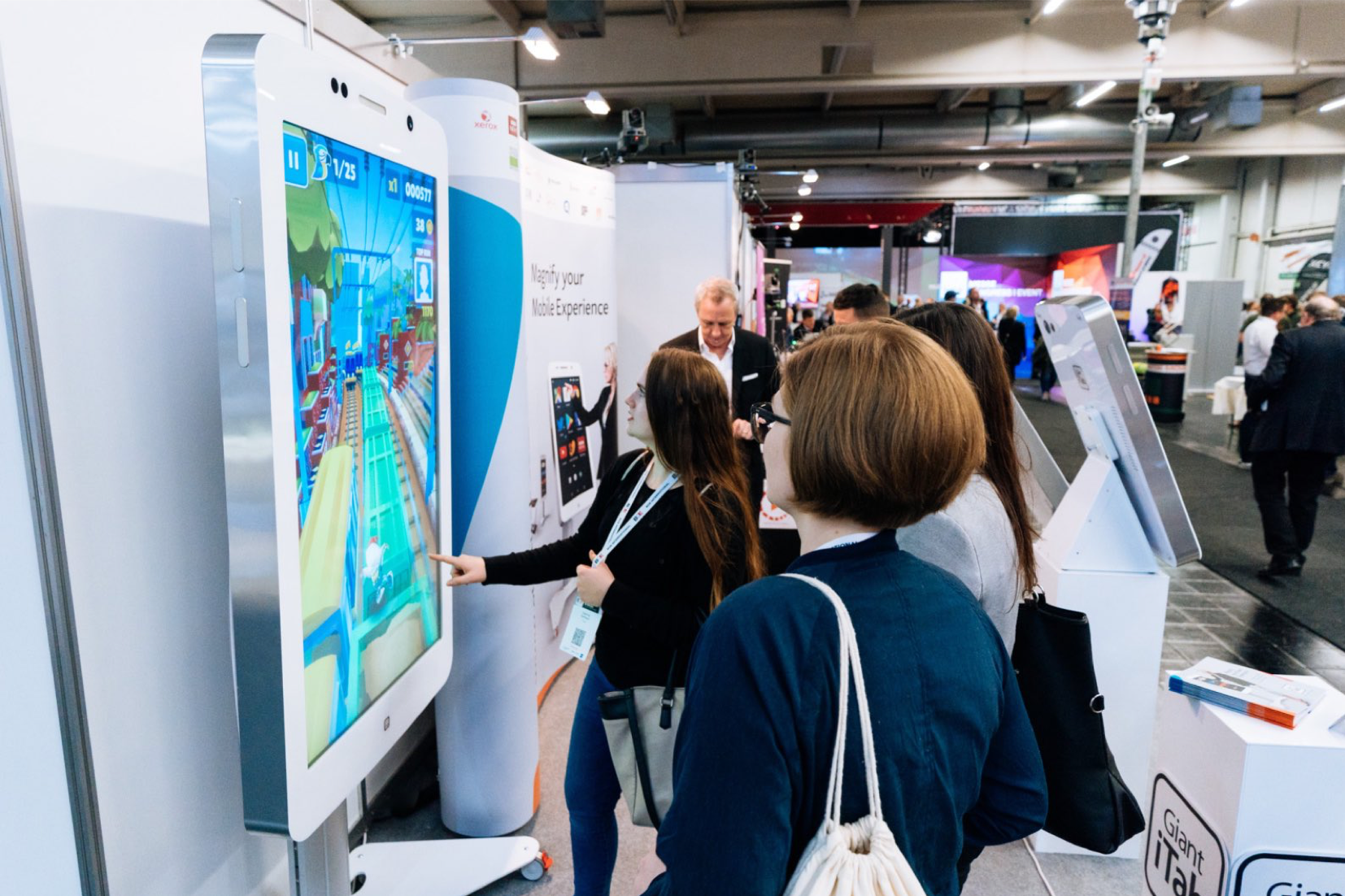 Giant iTabs are a great interaction tool
7. Offer Refreshments
Set yourself up with appliance and
fridge hire
and make sure you can offer your visitors beverages and nibbles, which promise to keep them a little longer and almost always leads to more engagement. Refreshments from ice cream, smoothies, juices, cocktails, tea, coffee, chocolates, sweets and popcorn - the more creative the better and more memorable!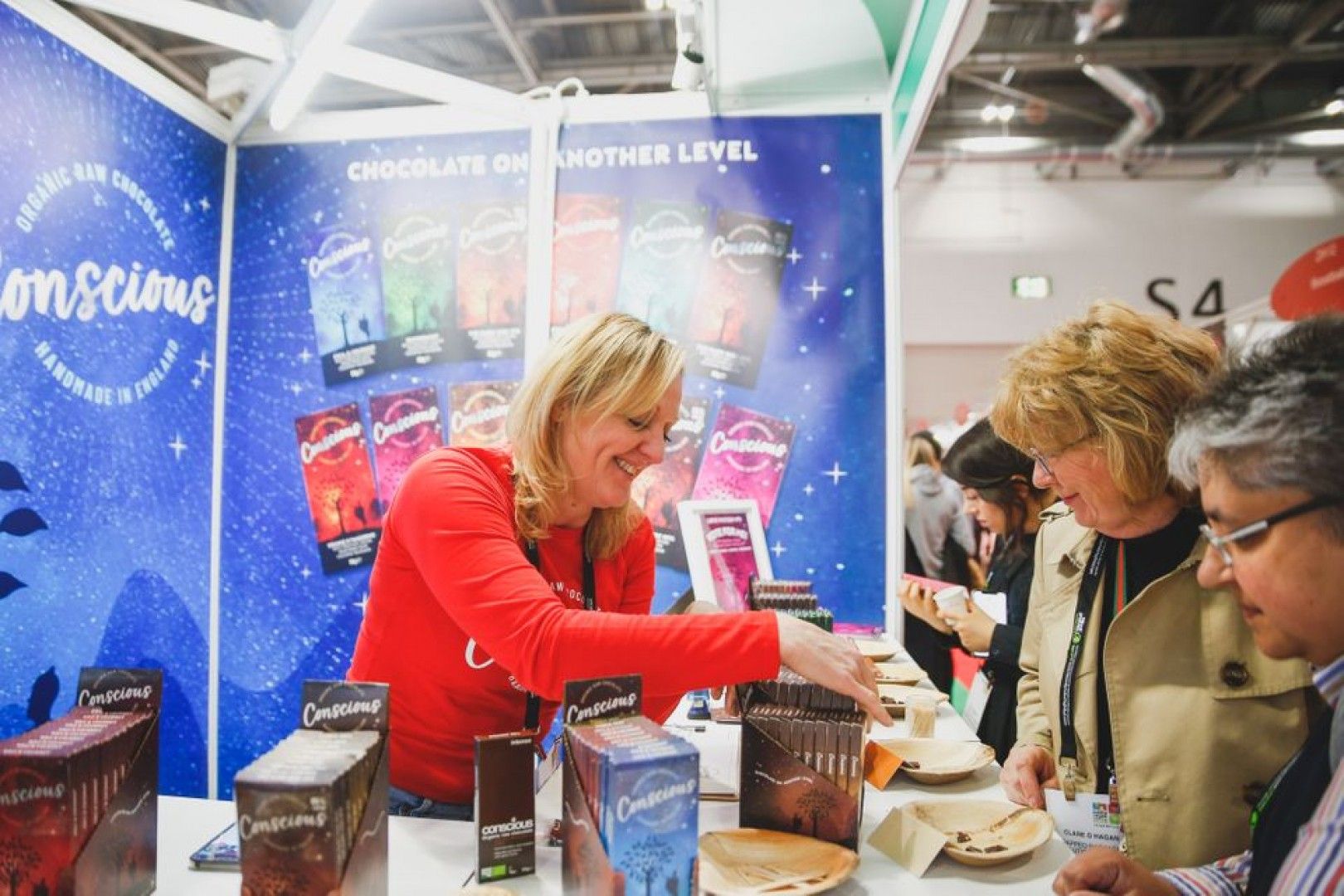 Hand out samples at events
8. Create the Right Environment
Planning your complete environment in advance will make your space stand out in the exhibition hall. Create an experience that truly reflects your brand and other retail spaces with everything from
exhibition carpet
and
furniture
to branded
selfie frames
to finish your stand perfectly. You could also create a place to relax by building a lounge area complete with beanbags and soft furnishings.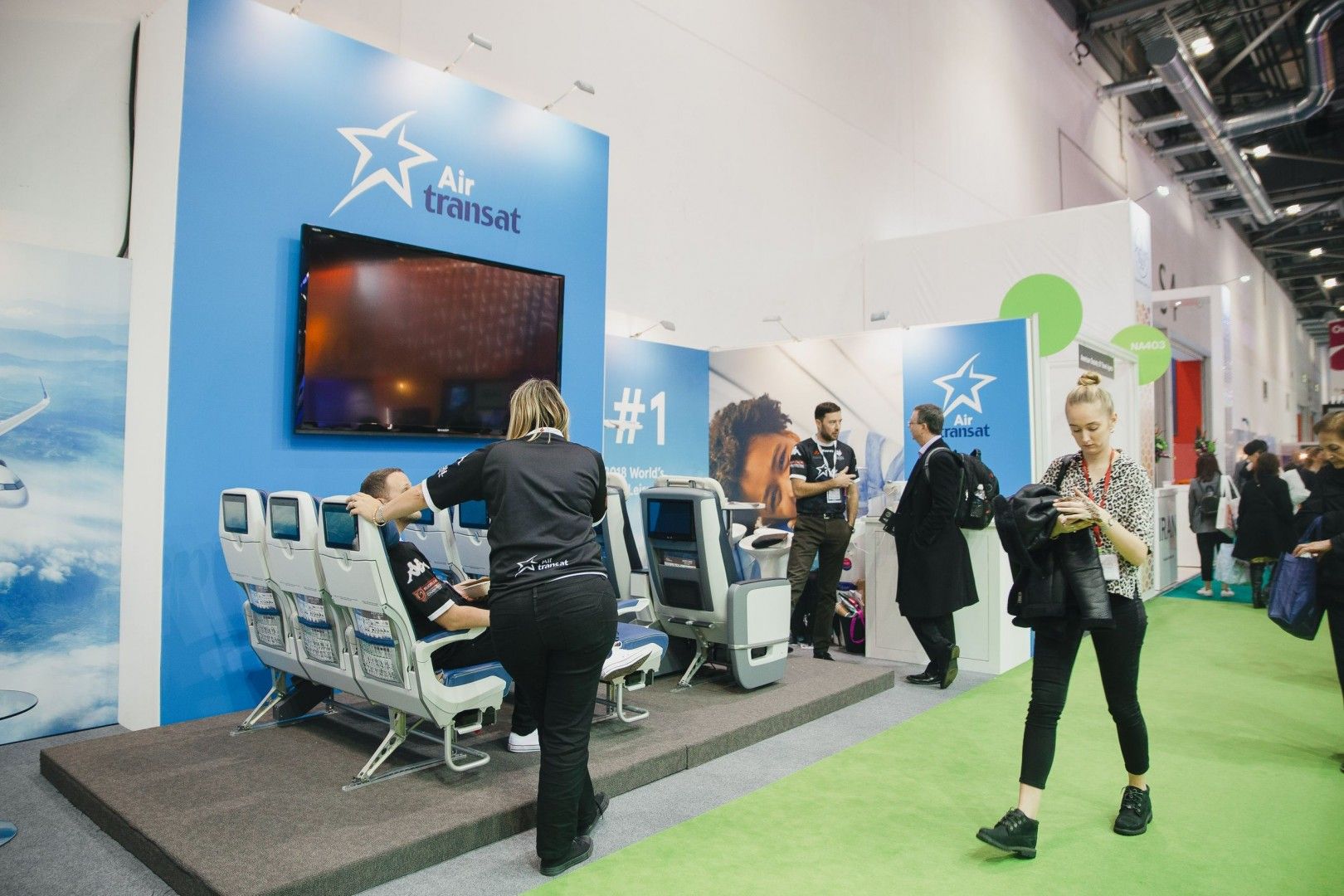 Aeroplane theme!
9. Offer Free Wi-Fi
Make life convenient for yourself, your team and your visitors by ensuring you have your own fast and reliable
exhibition Wi-Fi
without having to trust the venue's Wi-Fi. Find our event Wi-Fi guide for extra advice and tips on choosing the right one for you.
10. Offer Something a Little Different
Lots of brands do giveaways to draw people over to their stand. Get creative and think of something that will really surprise people and get them talking.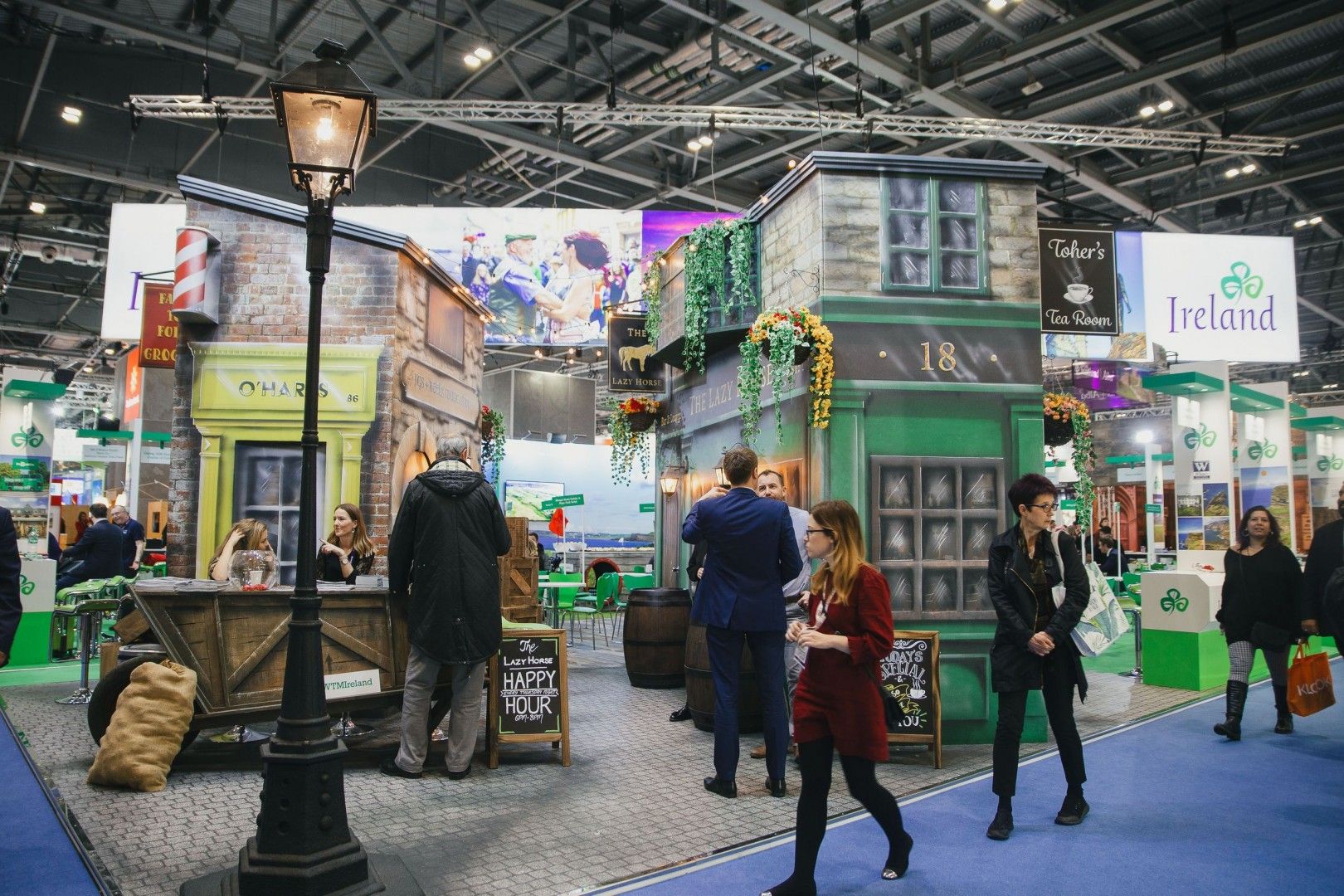 A street experience
11. Create a Theme
If you really want to draw the eye and get people over to your stand, say goodbye to your typical business expo stand and create a theme that evokes your brand's personality. From artificial grass and lawn chairs to floral walls or industrial décor, think outside the box for maximum impact. Themes that will certainly catch attention could be a movie themes (such as James Bond, Super Man) to different environments such as Tropical, the Seaside, Fun Fair to even the London Underground- the trick is to link it to your company! For example your company might be a interior company so you could recreate a bedroom theme.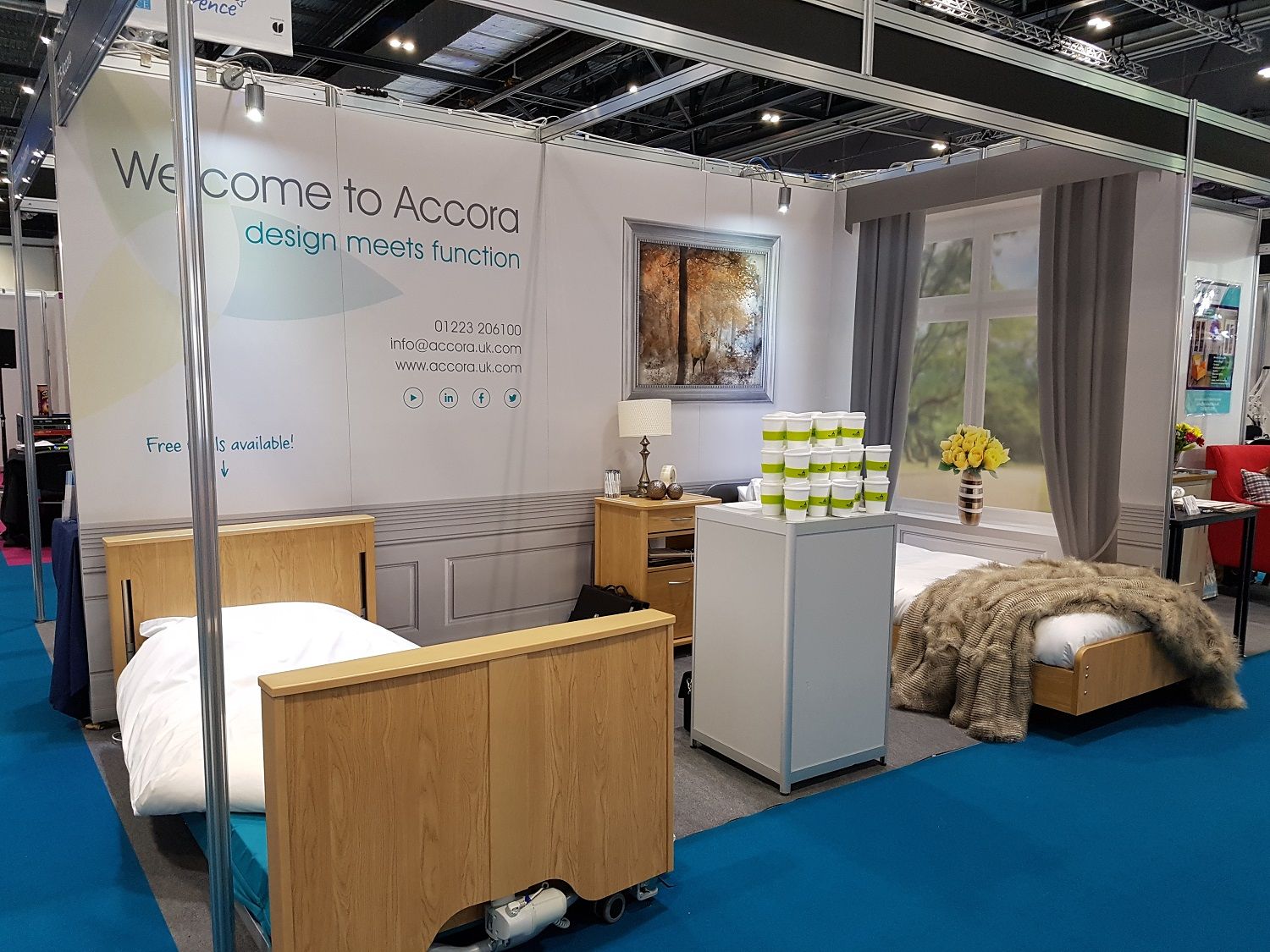 An example of a stand branded as a bedroom!
12. Graphics with Impact
Don't stick to an old exhibition package that you're not entirely happy with. Use
shell scheme graphics
,
pop up stands
, and a huge variety of
fabric display stands
to make your graphics work harder for your business.
13. Bring the Best Team
Choosing the right people to represent your brand at an exhibition is crucial. Think about your exhibition goals and only bring the team member who you are sure will bring the most value to your experience.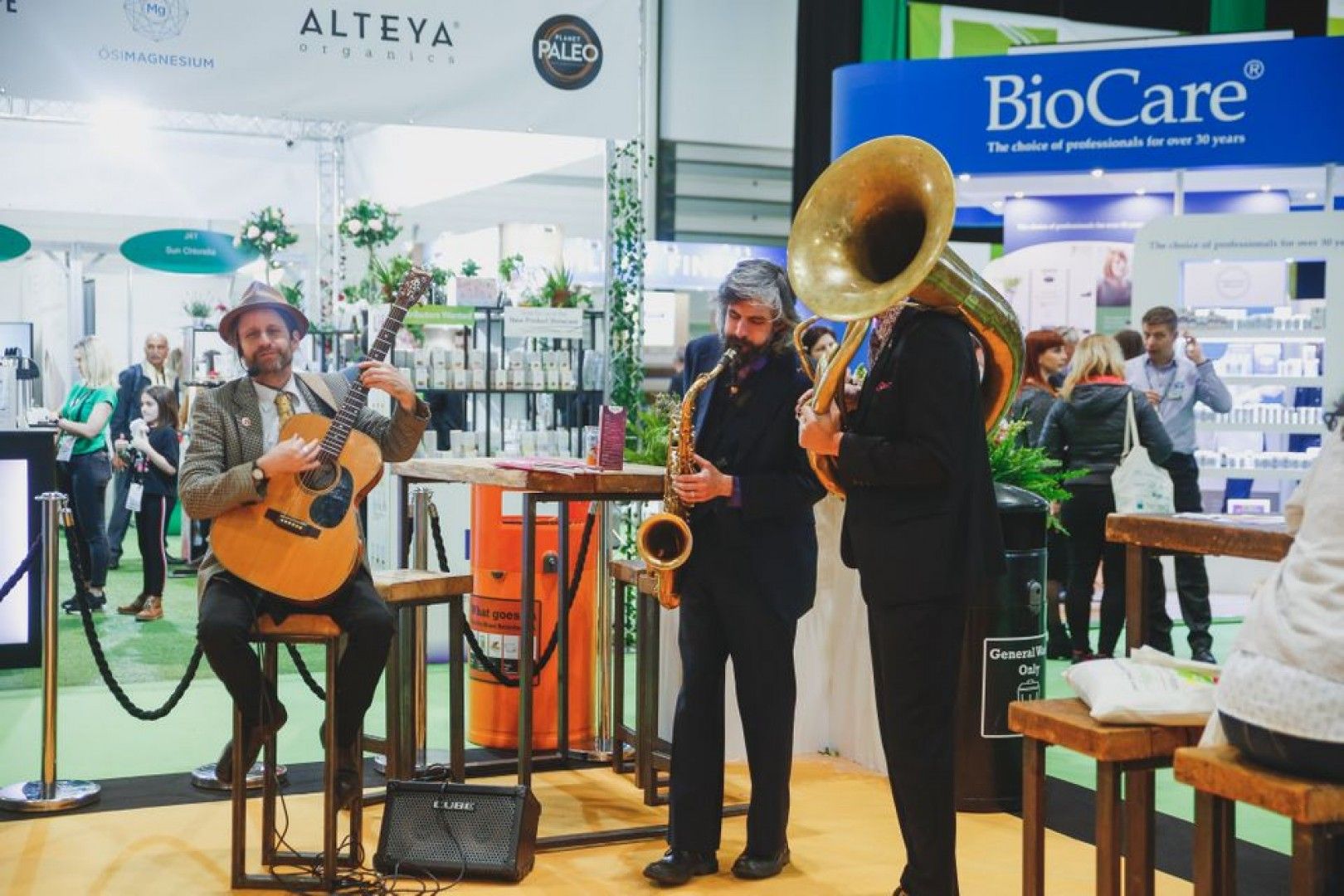 Bring your A Team
14. Give Them an Incentive
Think about how you can ensure your visitors convert on the day instead of heading off home to "think about it". What incentives can you offer for on-the-day sign ups? Any special offers or discounts?
15. Show Off Your Expertise
If possible, get a spot at the event or exhibition speaking or conducting a workshop to show off your skills and expertise and place yourself as an expert in the minds of the exhibition visitors making them more likely to head over to your stand.
Try something new at your next event and opt for anything from fun cardboard cut-outs to encourage social media photos and posts to a brand-new package of shell scheme graphics to create the ultimate experience when your potential clients step onto your stand.
Still stuck for inspiration? Check out this helpful video about 25 ideas to attract an audience at your next exhibition stand:
Here at ExpoCart, we can help you create the ideal exhibition package for your business.