Here, we take a look at just that and cover everything from the importance of lead capture at business events to the tools that you might want to consider using to plan, capture and store leads you've collected.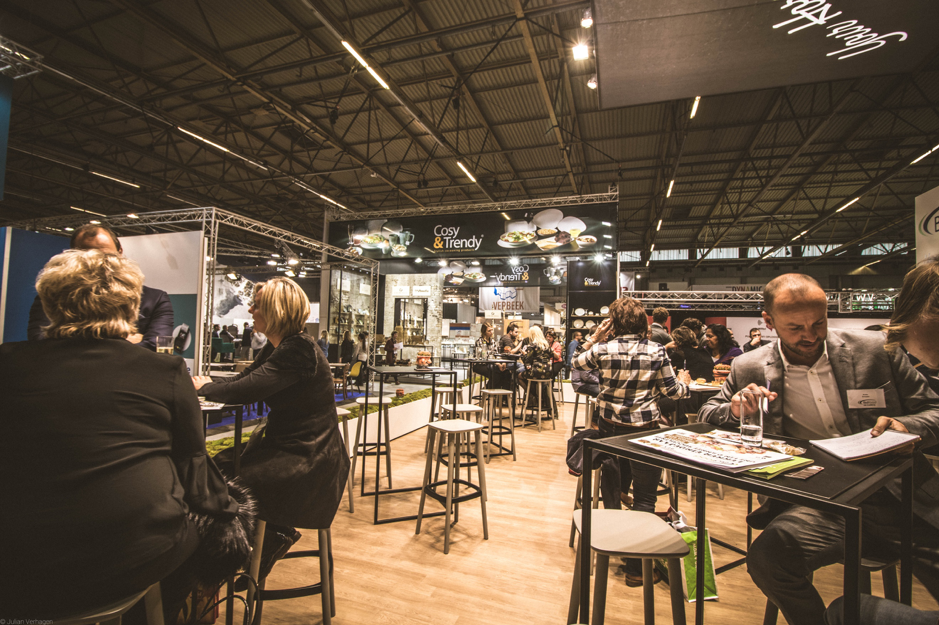 Busy exhibition
Why is Lead Capture Important?
Lead capture is so important at exhibitions and trade shows because exhibiting is, in essence, putting your brand out there to gain more business. Lead capture is the first point of call in turning everyone that comes onto your stand into a potential customer, now or in the future.
What Is Your Lead Capture Strategy?
Have you ever really thought all that much about your lead capture strategy when exhibiting? Many brands plan to capture as many great leads as they possibly can when they exhibit at a trade show but they don't have a specific strategy in place. This can lead to unspecific targets, loss of focus, and a lack of coherence between different team members when talking to potential clients. It's always a good idea to have a real and understood lead capture strategy in place for each event.
Check out this great video summary from Akkroo on what is event lead capture?
Top Methods for Lead Capture
There are lots of ways you can capture great quality leads at your next event and none of them involves a boring questionnaire filled out on a clipboard. Leave behind fishbowls of business cards. Not only does this not give you GDPR compliant opt-ins, but it's time-consuming and dated. Let's take a look at just some ideas of great methods for lead capture at an event or exhibition.
Badge scanner with a follow-up personalised survey app.
Use tech to engage visitors, such as photo booths and interactive screens.
Use competitions to make data capture more fun (see below for how to use competitions for lead capture).
Try product testing with your visitors to engage them in conversation.
Use a new app for fast and customised capture (see below for our top 5 apps).
How to Generate Leads on Your Exhibition Stand Using Competitions
A popular way to capture leads at events and exhibitions is to use competitions to grab your customer's attention and encourage them to engage. Here are our top tips for using competitions.
Make a competition lead capture fun to keep the momentum of the experience positive.
Give them something to win that will actually get them excited.
Try to think of something innovative and fun that isn't just a copycat of something you've seen many times before.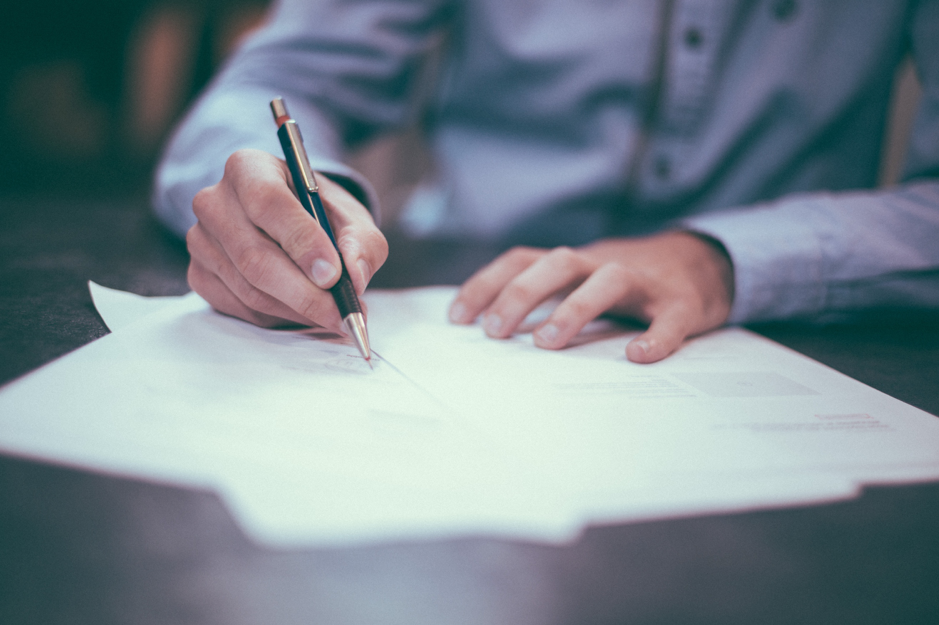 Using pen and paper
What Makes a Good Lead Capture Form?
Quality leads are what makes great business. Although gathering a huge amount of leads from attendees at the event might be great, if they don't actually have interest in hearing from your business in the future, it could be seen as wasted efforts and vanity metrics.
To get quality leads, your lead capture form needs to be right.
But what makes a good lead capture form?
It needs to be on-brand and in sync with your brand ethos and story.
It needs to feel more personal than a standard Excel list of names and contacts.
Create the data capture questions as a standard conversation to make it easier for you or your stand staff to retrieve the information in the most natural way.
Don't ask too much. Get the information you need plus key points to spark a conversion later on your follow up but don't scare them away with too many questions. However, don't just collect names and numbers without any further details of business interest. You think you'll remember details later, but chances are, you won't.
It's also important to remember to evolve and improve your lead capture form after every event taking into consideration the reaction you get from the clients you're trying to connect with.
What Are the Top 5 Lead Capture Tools?
Event lead capture needs to be an important part of your business strategy. Within this, you need to carefully consider, not just how you're planning to actually get the leads, but also what to do with them once you've got the customer to agree to give you their information. One of the worst things that can happen after an expensive exhibition is returning to the office to find yourself faced with illegible, half-filled-in lead capture forms that are next to useless.
So, what can we do about this?
Now you've got your strategy in place and you know how you're going to approach event lead capture, there are tools available for you to use to note and store this data properly.
Before you choose which tool to use, there are several things to consider when choosing which data capture app is right for your business at your next big event. Here, we take a look at just a few.
What are the key details you definitely need to learn from each lead? And what are the nice-to-haves?
How are you currently capturing your data and what are your main pain points following the event?
Are you looking for high quantity leads or a smaller amount of highly focused leads?
How will this lead capture app or tool work with your systems?
Do you want/need specific customisation?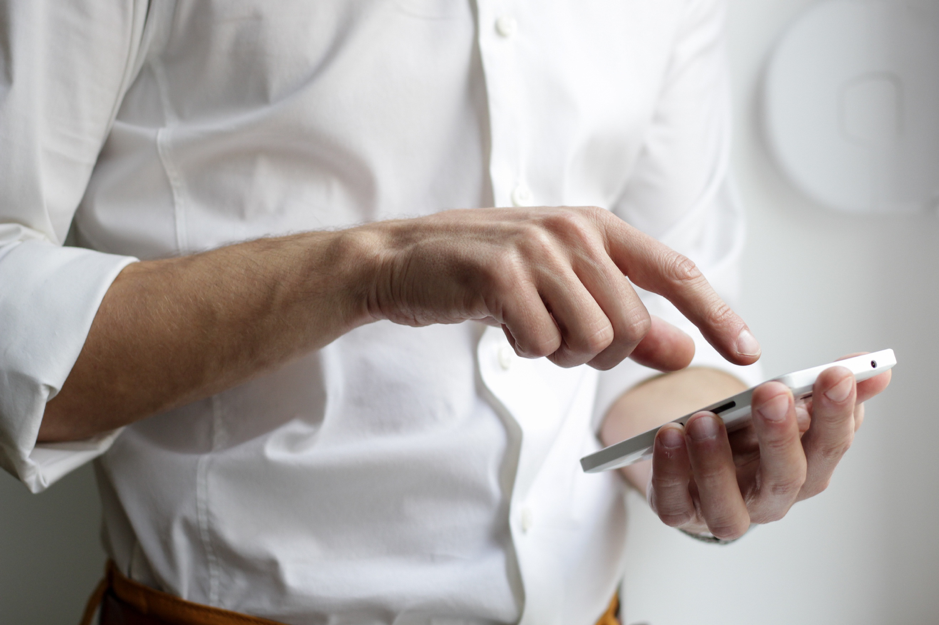 Using tablet for lead capture
Now that you've considered these key points, let's take a look at five trade show apps available for lead capture. There are also many more lead capture apps, so it's important to always do your research and find the one that best works for your business.
On Spot Special
On Spot Social is an app built to capture emails and leads at an event in an interactive way, working without WiFi if necessary so you're never offline. It integrates with other platforms, such as MailChimp, allowing you to manage your new contacts through your existing systems.
On Spot Social starts with prices at $15/month/device with different packages for every size business. You can find more information at
onspotsocial.com
.
Akkroo
Working with iOs and Android, Akkroo is a data capture app built for exhibitors. It connects directly with a huge range of CRM systems and makes problems with managing leads a thing of the past.
Akkroo has a range of different customisable price plans and you can find out more information about how it works at
akkroo.com
.
Leadature
Leadature allows you to capture initial contacts using a QR scanner through the mobile device or phone, then add additional details with customisable surveys conducted through the app directly. With live dashboards and automated emails all part of the package, you can connect with contacts instantly.
Leadature starts at $49/device or $495/month for global teams. Learn more about Leadature at
leadature.com
.
Leadr
Leadr is a data capture app that allows you to customise everything, even how much you pay depending on how many leads you collect. It sends personalised emails back to every contact you make and works offline if you slip out of WiFi without issue.
Leadr starts with a single token of £29.99 for 100 lead captures with no monthly payments. You can find more information at
datacapture.app
.
Survtapp
Survtapp is a survey software and platform in the form of an easy-to-use app. The app can work offline, saving responses at any time and offers reporting features with in-depth analysis and a wide range of different question layout types and automated email responses.
Survtapp starts at £4/month for start-ups and you can find more information at
survtapp.com
.
Whatever your business and whichever trade shows you choose to exhibit at, data and lead capture will be a large part of your strategy for the event. Therefore, it's important to make it count. Adding a little more detail to your data strategy and using the available lead capture apps in the best way might make your future exhibitions even more successful than ever. Start by reviewing your current event lead capture strategy and deciding the best places for improvement, ready for your next event.
For more information on lead and traffic generation we recommend this
blog
.
Stay tuned on the ExpoCart blog for more exhibition advice and tips from our trade show experts.