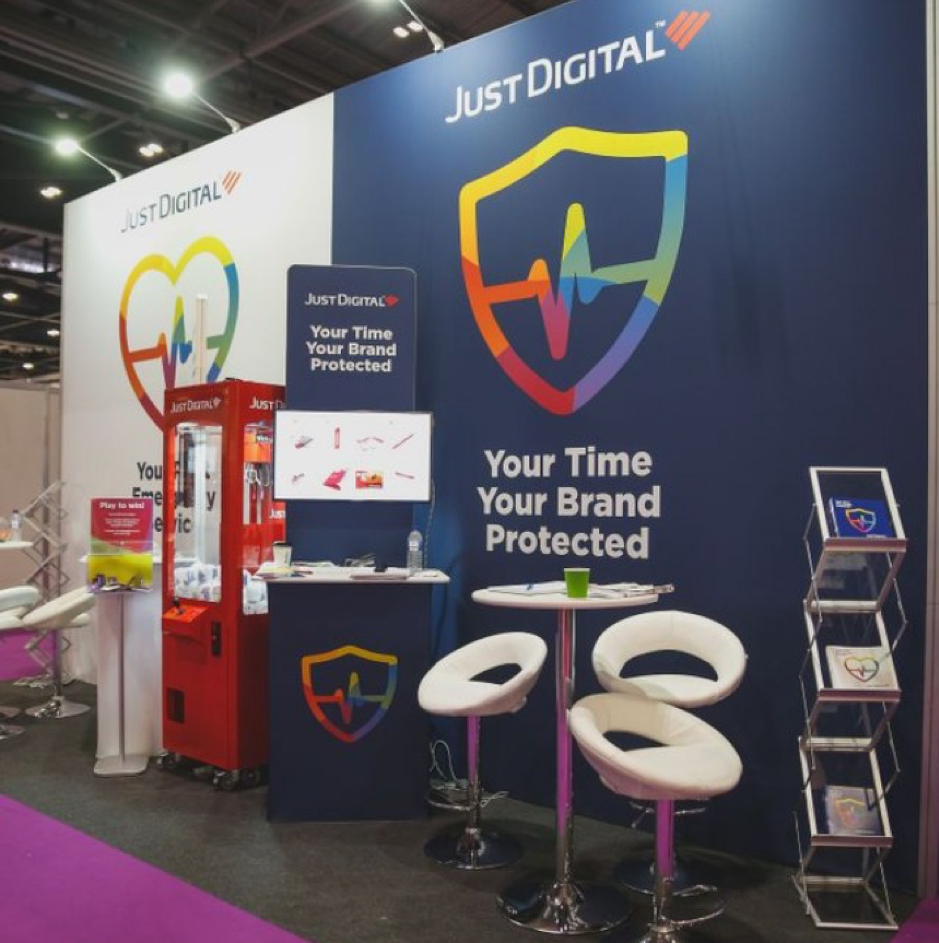 6x1m space only stand with modular back wall
Why Choose a Pop Up Stand for Your Next Exhibition?
Pop up stands are a great choice for using your exhibition space to its highest potential. Not only are they a great investment because you can use them time and time again, but they are also lightweight and easy to assemble, making the transport and set-up process of prepping for an exhibition much smoother.
With ExpoCart, you will have full design display control, allowing you to create exactly what you need in high-quality, sturdy materials that promise to impress.
Why Does Design Matter So Much?
You might be thinking, as long as the pop up design has your logo and key details, why does it matter so much? The main reason is that when you're inside an exhibition space, you are instantly surrounded, at close quarters, by your direct competition. Therefore, your pop up stand and your exhibition space, in general, needs to make an impact. This impact needs to be instant and draw people over to your stand with just a glance.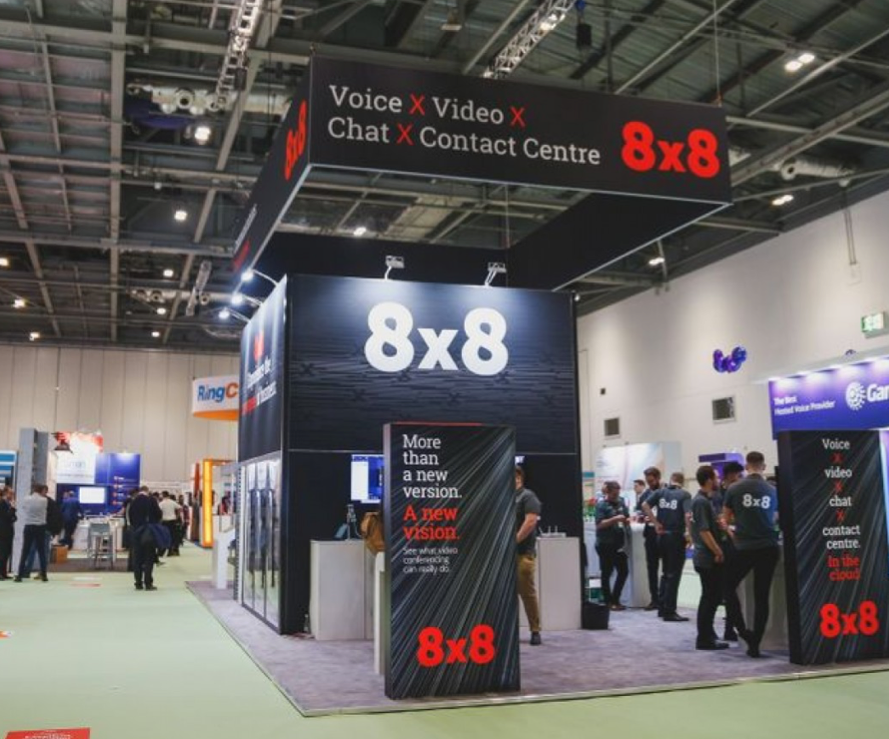 Large modular stand
Top 10 Things to Consider in The Design Process
Place your logo at the top. Your logo and brand message should be at eye level to snatch attention.
Consider the composition of the entire pop up stand. Think left to right and top to bottom, thinking about how a person would read the pop up display.
Showcase more than just your products. Don't just sell. Show them what your brand is all about too. Plus, give them a CTA.
Branding and story. Keep your branding at the forefront of your design.
Highest resolution images possible. Make sure they're as sharp as possible and the colours are on point.
Easy visibility to contact details. Get to the point.
Use colour wisely. Tie it in with your key branding colours and logo.
Pay attention to space. Text and spacing is key to the composition overall.
Consistency is key. Ensure your pop up stand ties in with the rest of your stand as a whole.
Create a package. Team with other pop up banners and exhibition extras to create a cohesive space.
Top 5 Design Fails for Pop Up Displays
Mistakes. Spelling mistakes, contact detail blunders and printing errors are all serious no-no's for good pop up displays.
Low-resolution graphics. Blurry graphics are enough to completely ruin a pop up display.
Unthoughtful composition. This isn't a leaflet or an email. Really think through the layout in terms of size and height.
Mistakes with panel joins. If you're working with a large-scale pop up stand, make sure you're aware of how it fits together when it comes to panels and joins.
Keeping it too simple. Simplicity can be good but don't make it so simple that you lose the impact of your message. Make sure your pop up display has a purpose.
Once you've nailed your pop up display designs, check out our other tips on designing effective shell scheme graphics and designing an effective banner to make the most of your company's marketing material.