Check out this handy video by ExCel London featuring their top exhibitor tips including hotels, things to do nearby and restaurants.
ExCeL sits right on the waterfront, with a rich history of international trade and upholding this heritage by hosting the London Boat Show annually ExCeL is based in London's Royal Victoria Docks which historically served as the commercial hub for river traffic in London.
As such, the site upon which ExCeL was built is no stranger to international visitors with goods-laden ships arriving to the docks from every corner of the world. The dock was officially closed as a trading point in 1981 as the move to containerised cargo meant using larger ships which couldn't travel so far up stream. Since then, though, planners have been quick to snap up plots of land in and around the dock.
London City Airport (today just 5 minutes from ExCeL) was one of the first developments on the abandoned land, and ExCeL followed shortly afterwards opening in 2000. London has focussed heavily on regenerating this area, especially around the 2012 Olympics, and ExCeL has been central to this drive, itself creating 37,600 jobs and this year alone contributing £4.5 billion to the UK economy.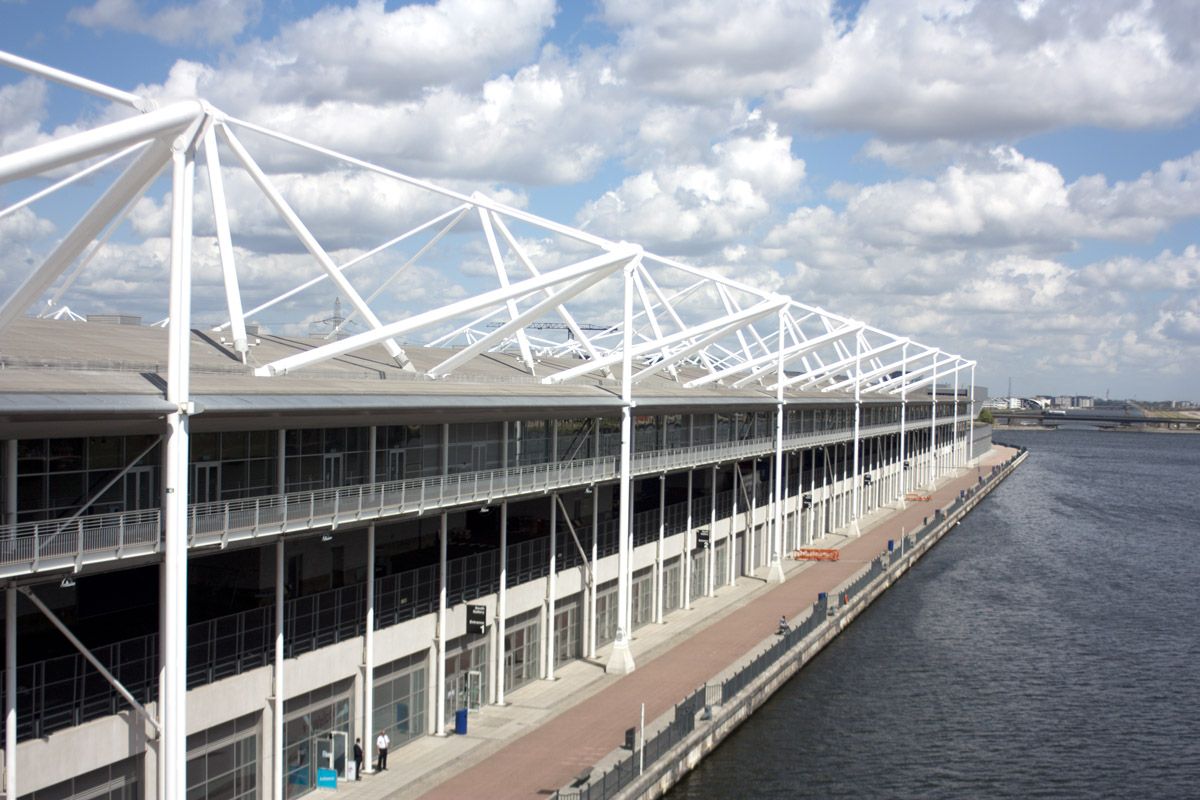 ExCel Marina
Key to ExCeL's success has been diversification. The venue itself holds two main exhibition halls and three sets of function rooms, but since opening has added London's only international conference centre and CentrEd, which serves as a purpose built state-of-the-art training and meeting facility utilised by large organisations such as Barclays plc and the NHS. The huge exhibition spaces allowed ExCeL to host seven Olympic and six Paralympic events, as well as hosting the Virgin Active London Triathlon every year. There are also an astounding 22 restaurants on site, and a further eight hotels.
The ExCeL has not been shy when diversifying to become an exhibition destination for UK and international exhibitors. This has been reflected in numerous awards and accolades, including most recently, Venue of the Year at the AEO Excellence Awards 2017, as well as recognition for its catering, conferences and energy efficiency.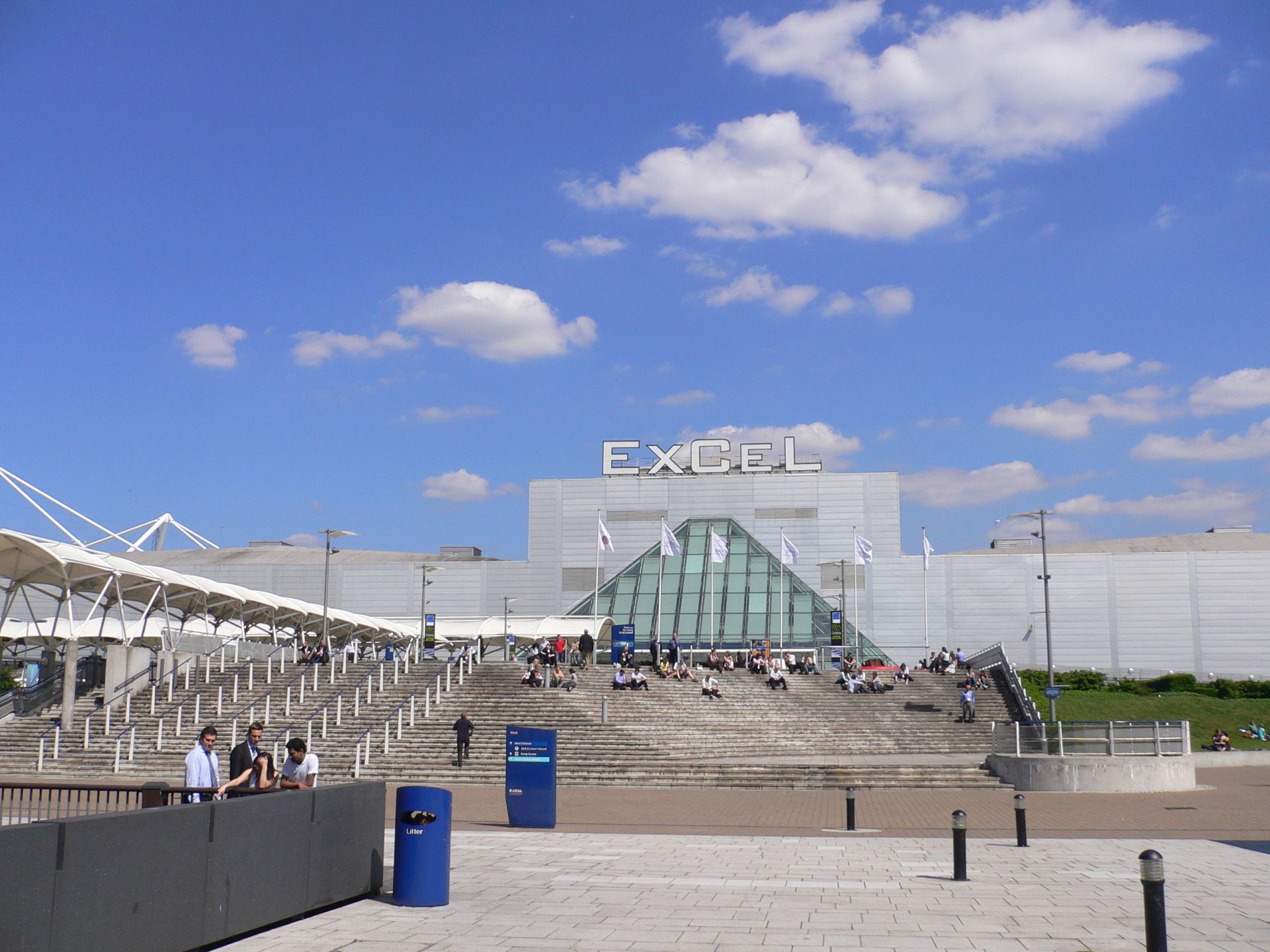 London's largest exhibition venue
ExCeL has also contributed to the improvement of modern transport links to the area, echoing Royal Victoria Docks' original purpose as a transport hub. The Emirates Air Line links the ExCeL to a second events venue in the regenerated east end of London: the O2 Arena. The venue is so sprawling that it is directly served by two DLR stations and London City Airport is just a stone's throw away. All of which help attract international exhibitions to London, whereas London Olympia is slightly harder to access and more expensive to host visitors.
The two huge exhibition spaces hosted various Olympic and Paralympic events, diversity is perhaps the secret to ExCeL's success. Despite its relatively short history, ExCeL has become home to some established exhibitions including, thanks to its water-front location, London Boat Show. Other regular exhibitions are MCM London Comic Con and the upcoming DSEI, highlighting again the diversity of events held at this venue. Again comparing ExCeL to other, older London exhibition and event venues, the east London giant has embraced modernity, installing charge points for visitors mobile phones all over the venue, as well as embracing its commitment to the UN Global Compact Scheme and their CRS programme with local borough charities.
It seems, then, that ExCeL has used numerous prongs of attack to secure and inflate its place as a world-class exhibition venue. It has embraced the location's past as an international trade hub, while also being at the forefront of venue innovation and design, diversifying and embracing sustainability commitments. But ExCeL, and London, has no intention of slowing development. The regeneration of the area has been embraced by ExCeL's owners Abu Dhabi National Exhibitions Company (ADNEC) who have entered a joint venture with UK developer Mount Anvil Group to plan the building of 1000 new homes, retail and commercial units on an existing multi-storey car park in the grounds of ExCeL. We cannot wait to see what the next few years bring to this area of London (as ExpoCart are based in the Olympic Park just next door to ExCeL), but we're certain the venue will continue to embrace the future to secure and grow its own success.
Want to see the venue virtually? Check out this helpful virtual tour of this iconic venue: