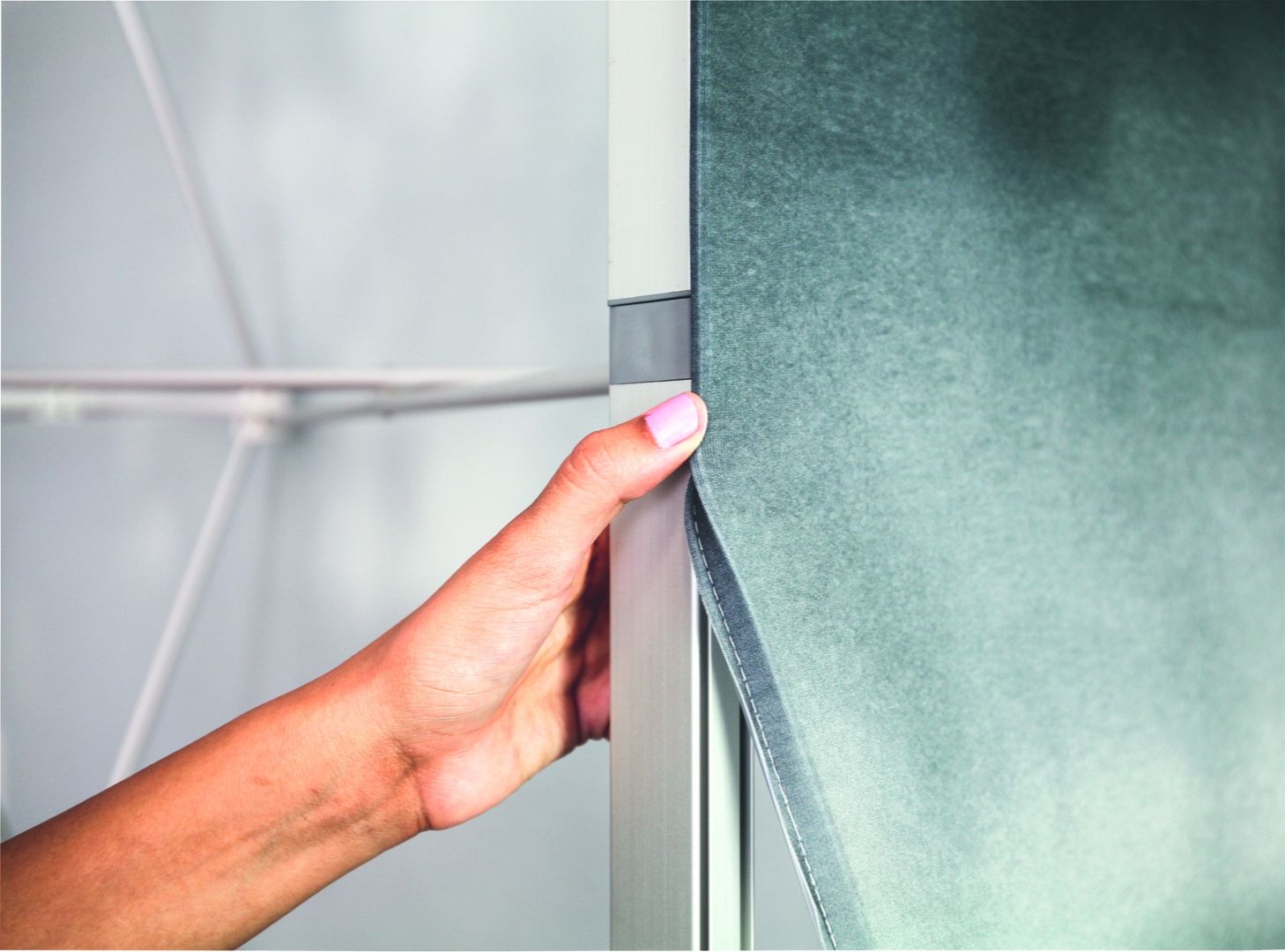 The fabric graphic simply slots into the framework- SEG Fabric Pop Up Stands
What Are Silicone Edge Graphics?
SEG stands for silicone edge graphics. You might have seen this before when looking at things, such as fabric banners and
fabric pop up stands
for events and exhibitions. But what actually are they?
Silicone edge graphics use a very high-resolution dye sublimation printed graphic on fabric that is finished with a silicone strip edge or gasket sewn around the edges. This silicone strip edge is then inserted into the framework of the pop up stand. This results in a frameless appearance that displays a taunt graphic from edge to edge in the frame.
How Does SEG Work?
SEG graphics are different because of the silicone edge that is sewn directly into the edges of the fabric used. The framework that comes with SEG fabric exhibitions stands have specific grooves to act as a channel for this silicone.
When you attach the graphic to the frame, the silicone is pushed into this groove to create a taut, clean and seamless graphic that stretches completely over the framework.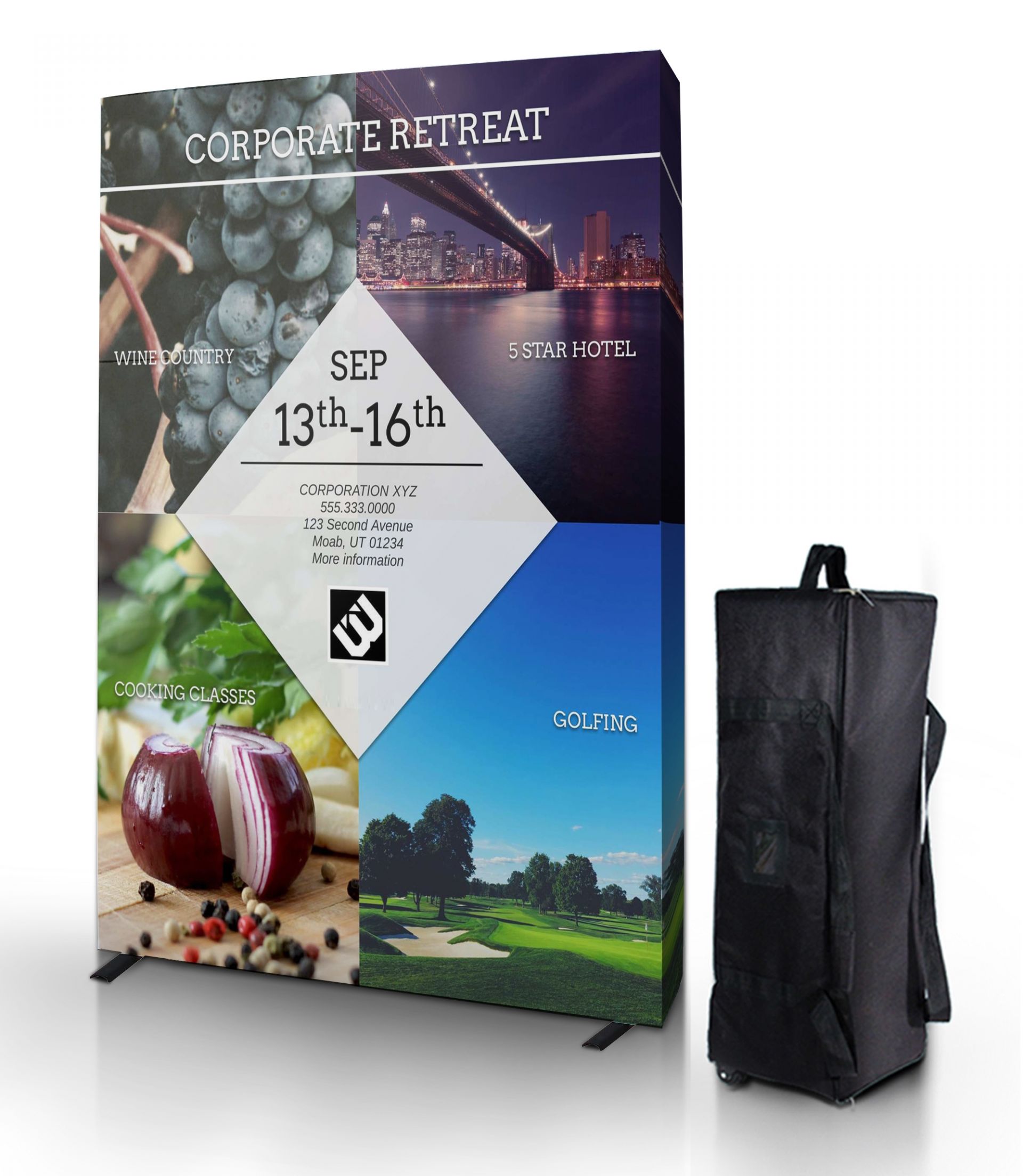 Create a seamless and professional look with SEG Fabric Pop Up Stands
What Are the Benefits of SEG?
Seamless Finish
The finish that SEG stands achieve is seamless. This is a fabric alternative for traditional hardboard graphic stands, creating a high-quality, vivid-resolution graphic without seams or borders.
High Quality
Printed onto fabric for these SEG displays, dye sublimation is used to achieve photo-quality images and printing.
Quick & Easy Setup
Because of the way silicone edge graphics are created, the setup process couldn't be easier. We take you through the process step by step at the end of this blog.
Easy to Transport
With SEG, you get the maximum impact for a pop up stand with the ease of a lightweight frame to transport and easy to fold and pack fabric graphics.
Versatility
Once you've bought the framework, you can change the graphics incredibly easily meaning all you have to do for a brand-new look is design a new fabric graphic, which will fit seamlessly onto the frame you already have.
No Glare
Fabric is the perfect choice for media walls or any backdrops especially if it is being used for photography or filming.
Less Visible Frame
The silicon edge means you see more of the seamless graphic and less frame.
How to Set Up an SEG Fabric Pop Up Stand
It is quick and easy to set up an SEG fabric exhibition stand in just a few minutes which is what makes them such as popular choice for brands. Just follow these easy steps and you'll be good to go.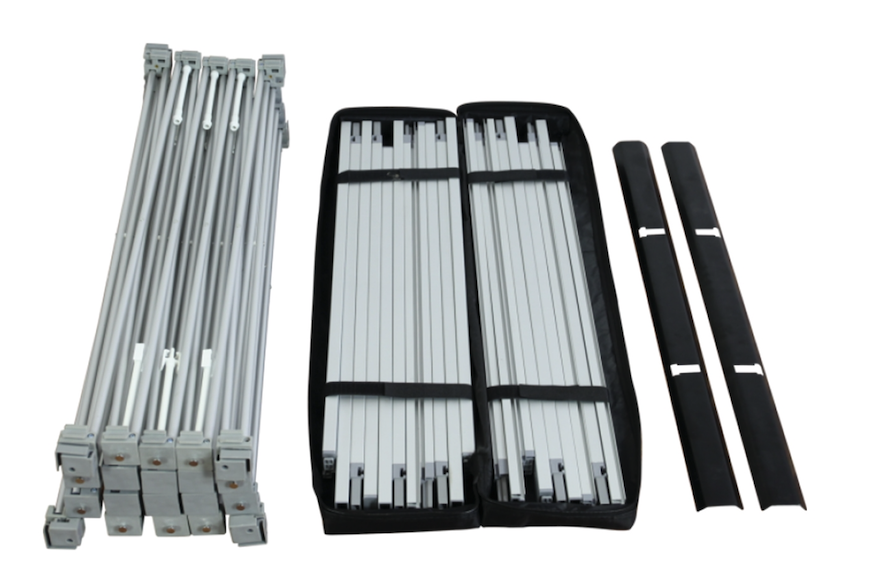 Components of a SEG Fabric Pop Up Stand
Remove the lattice frame and any remaining contents from your carry bag.
Hold the lattice frame vertically, letting it start to expand until it's at full height.
Click the frame tubes into place and lock in each pair of arms.
Next, pick up the channel bars, connecting them together and attach to the edges of the lattice frame by clicking into place.
Lay the graphic over the framework, slotting the silicone edges into place down the channels that run down the edges of the frame.
Fit the feet to stabilise the structure.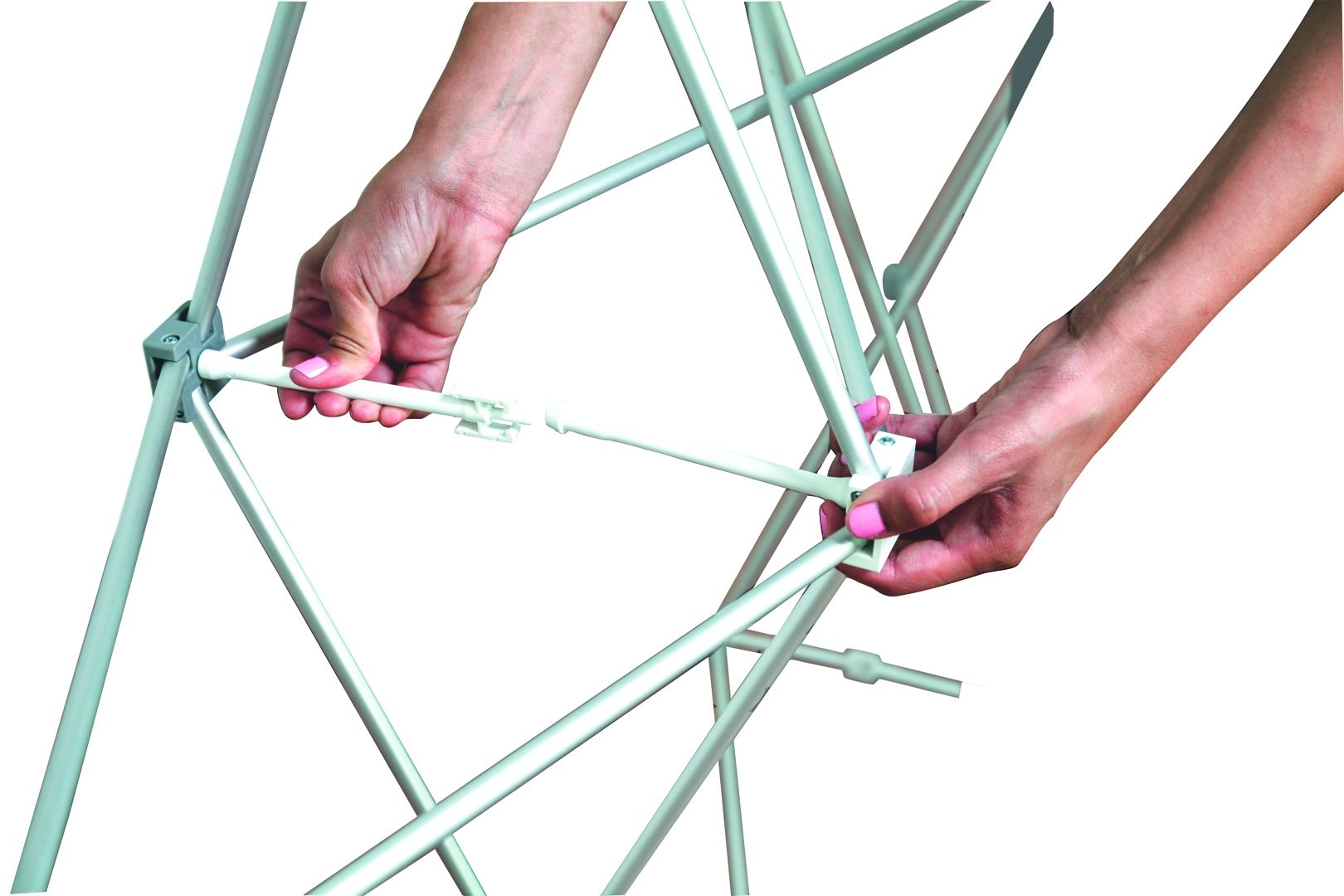 Simple to set up in just a few steps
Shop SEG fabric display stands at ExpoCart and you'll find a wide range of sizes to suit any brand or event. From 3x1 sizes up to much larger 3x4 sizes, there is a choice that will work for you. Create a
replacement graphic
and have two different options to suit the different events on your business calendar.
Need any extra help?
Get in touch
with the ExpoCart team for expert advice.