However
fabric display stands
are making waves throughout the exhibitions and events industry, with more and more organisers focusing on fabric because of the huge benefits compared to more traditional display stands.
With exhibitions becoming larger and competitors packed together in tighter areas, standing out will always be a challenge but with fabric display stands, you're definitely on the right track to doing just that.
Here are a few reasons why fabric display stands are a great alternative at exhibitions.
Display space is what matters
The first advantage of fabric display stands is that they have huge graphic display area that can be utilised to your advantage especially when space is limited. More space means a larger logo and message, both of which will be more visible to your visitors and attendees.
Additionally, compared to
pop up display stands
, fabric stands have a smaller footprint with a smaller depth, taking up less space.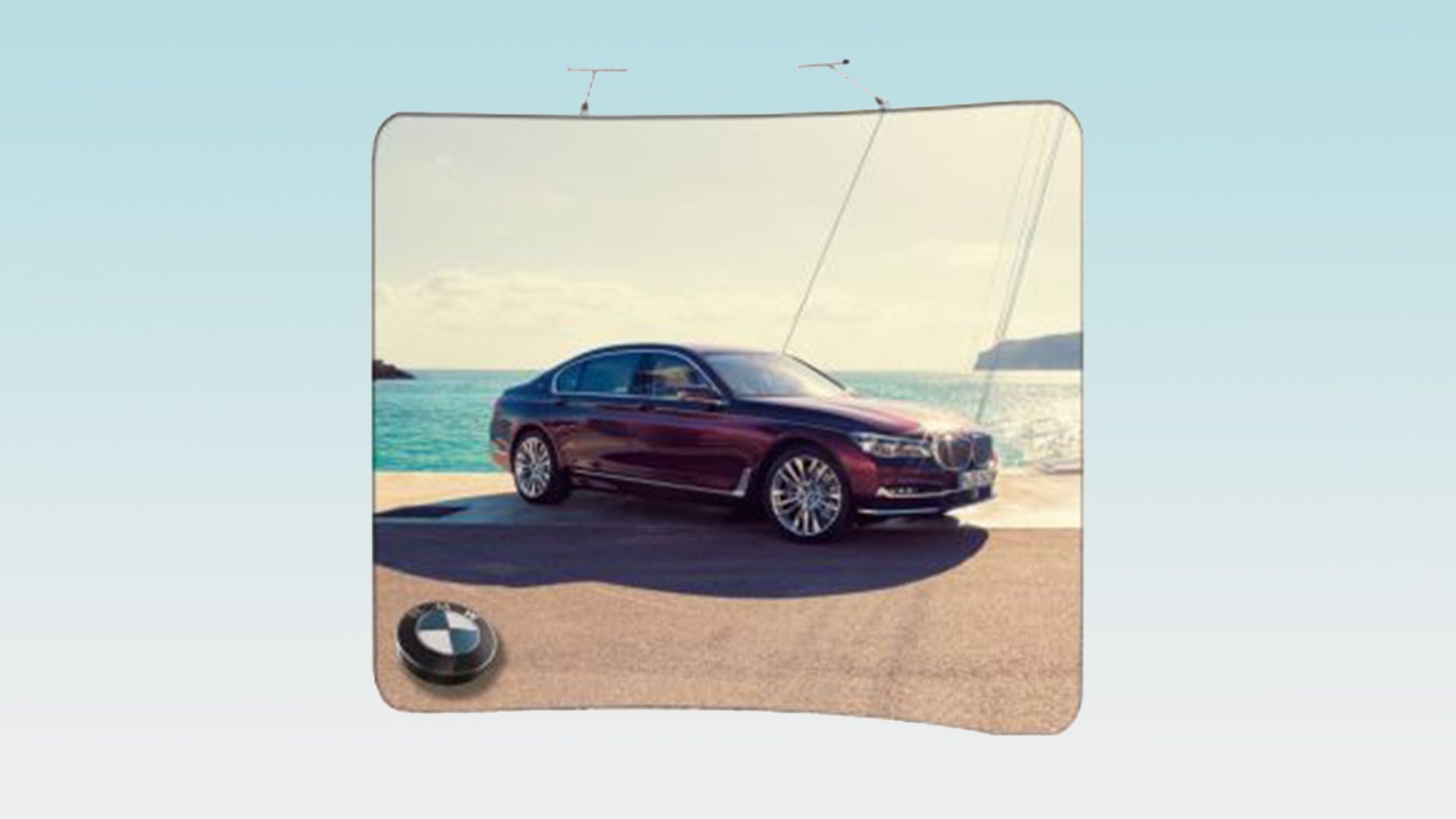 Fabric Display Stand
Easy to set up
Each display stand usually comes in a few simple parts to assemble - a lightweight frame and the fabric display cover itself. The fabric display cover stretches over the frame and pulls over it and can be zipped up to secure it in place.
The frames easily click together with no need to use any tools or expertise to set it up and can be used many times for many different events and exhibitions - it's no wonder they are that 'knight in shining armor' for event organisers.
Lighten the Load
Gone are the days of hauling big heavy cases across exhibition halls and spending hours setting it up. All of the parts can be easily dismantled and packed away into a small, portable carry case that could be transported in a car or even on a train.
Your company will probably have a wide range of venue shows with a short span of time between them so a quick assembly is essential for these shows to run smoothly.
Fabric display stands
, being incredibly mobile, are perfect for this.
Reusable, show stopping graphics every time
As mentioned above, because the graphic cover can be put up in just a matter of minutes, if you did want to change the graphics for each event or expo, you can do this very quickly and effectively without having to purchase a brand new stand system each time. All you need to do is get in touch with us to reorder a new graphics cover and the fantastic benefit is that there is no time wasted messing about getting the new graphic panels to line up like you would need to do with a pop up stand.
Another advantage of using fabric display stands is that the graphic covers are even machine washable
Quality when it matters
Our network of print partners have expert teams of seamstresses who are able to turn a printed pieces of fabric into exhibition displays and stands and every stand is assembled in a dedicated testing area prior to being dispatched to make sure everything is quality checked and ready for your event.
ExpoCart also has a wide collection of
exhibition furniture to hire
, to ensure your exhibition stand looks as professional as possible!