From setting your budget to spending on marketing and hiring your speakers for the event, here, we take a look at a simple-to-follow, step-by-step guide on how to plan an event.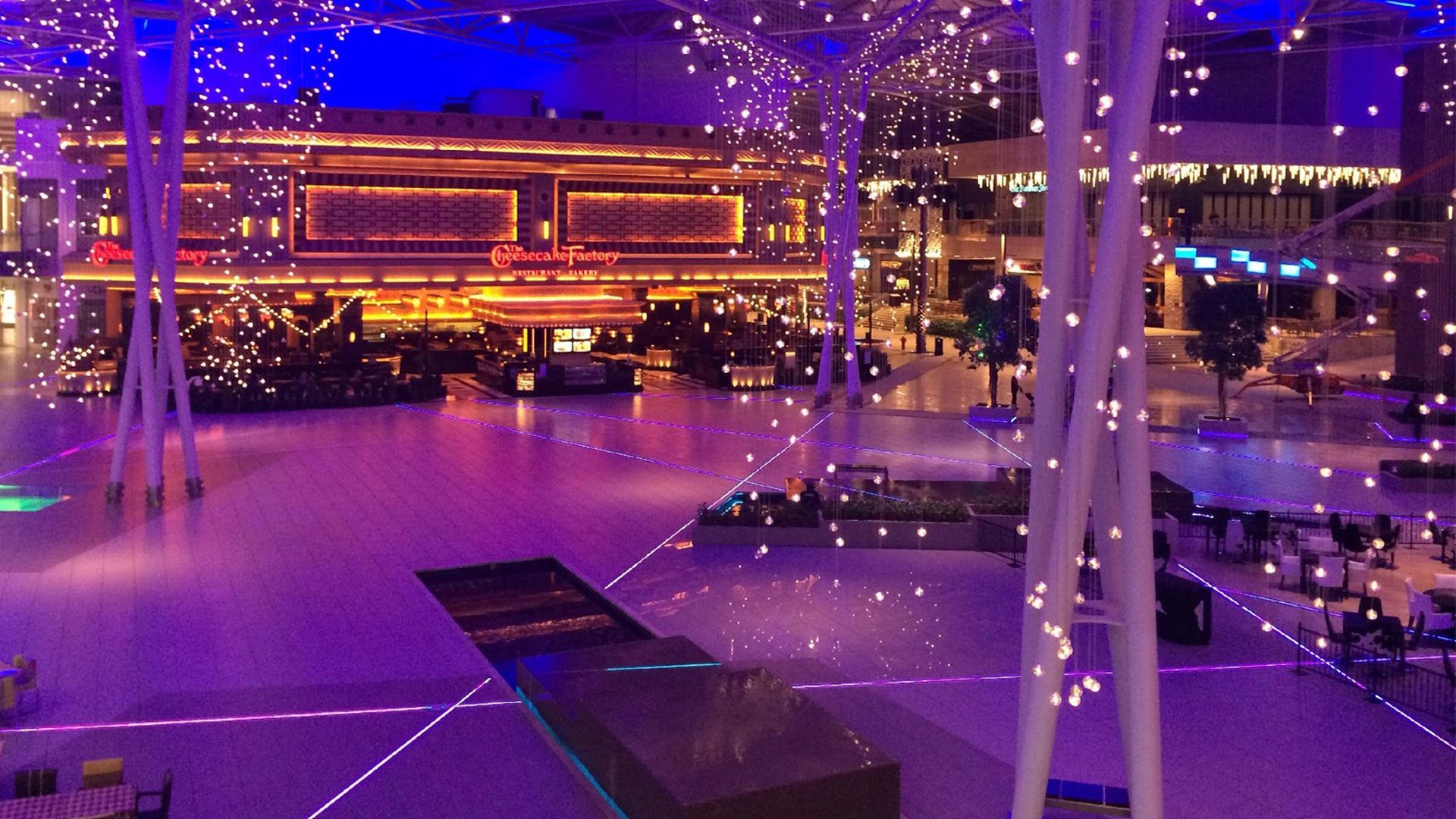 Choose a venue
Create Your Team
When you're working out how to plan an event, one of the first things you need to do is break down the individual tasks and areas of the event and create a team of people. Pairing each task with a team member will assign responsibility to that person, ensuring that each particular aspect is being managed.
Some of the most important roles that will need to be filled when event planning will be:
Schedule coordinator – This person will oversee the entire timing of the event from welcome beverages to exit and taxis. Each portion of the event from start to finish should be timed to ensure the attendees are entertained, fed and looked after minute-by-minute.
PR – A large part of an event management plan is the marketing and PR to ensure it is fully attended and a roaring success.
Venue Coordinator – This person should be in charge of everything to do with the venue from liaising with the management to organising set up and event signage throughout the venue.
Entertainment Booker – It can be a great idea to delegate one person the task of contacting and booking any entertainment you want for the event. Not only does this mean that the scheduled speaker or performer has one clear point of contact, but it also minimises the chance of accidental double booking.
When selecting people for each role, play to their strengths and ensure you have people assigned to the specific jobs that they want where possible to ensure the best results.
No-one wants to be micromanaged.
However, checking in with your team members often ensures that everyone remains on the same page and keeps you updated with any unforeseen developments within the event plan.
Set A Budget
From venue and catering to entertainment and the marketing of tickets, throwing an event can be a costly business and a realistic budget is one of the first things that needs to be put in place to create the rest of your event plan. Set your budget up on a spreadsheet and ensure your spreadsheet is shared with all team members responsible for spending. Important things to include when setting a budget for event planning:
Venue
Catering/Drinks
Staff
Furniture Hire
Decoration Hire
Lighting
Signage
Speakers
Performers/Entertainment
Marketing – Social media, paid advertising, print.
Gifting
Miscellaneous – There will always be the need for some extra budget for things that pop up during the planning and executing stages of the event.
Estimating costs at first will give you a good overall idea on budget but ensure you do as much research as you can as soon as possible to clarify and confirm your figures.
Sponsorships, ticket sales and internal budget are the central ways to raise capital for an event. You will need to estimate and then clarify how much finance you will receive from each of these aspects to really solidify your event plan budget.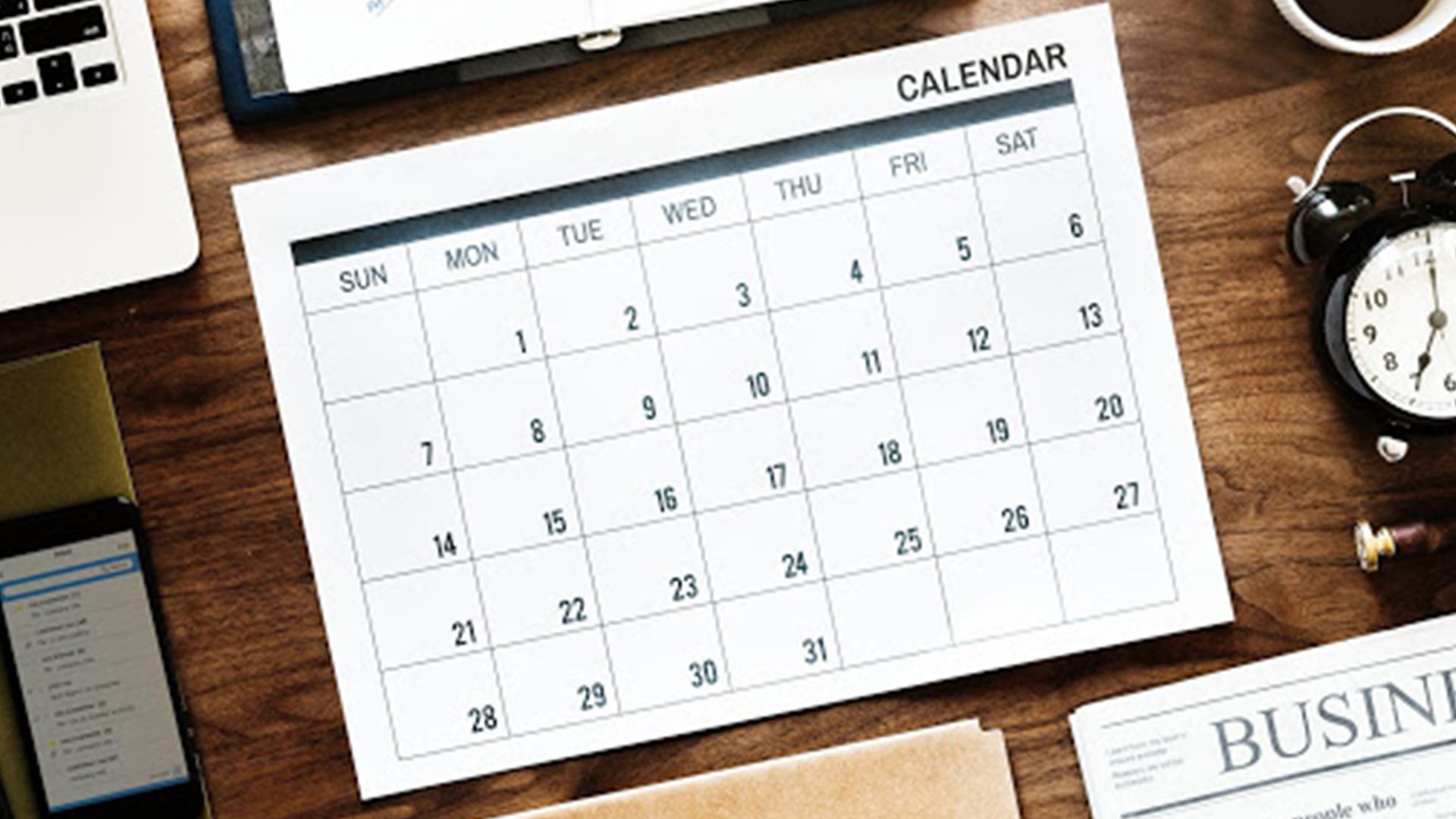 Set an event date
Set an Event Date & Venue
Setting a date is key to kicking off your plans and that will obviously coincide with booking your venue. When selecting an event date, make sure no other major or conflicting events are happening on the same date and check with the major stakeholders of the event to ensure everyone important can attend.
Choosing Your Venue
When you're looking for a location for your event, know clearly what you need from the venue. Evaluate what the venue offers and includes in the hire package and take note everything that is not included as this will have to be added to your budget as an extra.
Choosing the right venue will depend on:
Cost Is this within your budget? Are there any hidden costs that you've not thought of? What payment structure do they have?
Location Is this venue easy to get to? Do you have specific attendees travelling from far away? In which case, is there a local hotel and accommodation at the right standard?
Access Did you have trouble finding the venue? Will your guests? Is it easy to access? Do you need wheelchair access and do they provide this? Do they offer enough parking?
Services What services do the venue offer as part of the package? Are they to a high enough standard for your intended attendees?
Capacity How many people does the venue cater for? How does this compare to your intended guest list? If the venue isn't full, are there ways to ensure it doesn't look sparse? Is there enough floor space to set up for your intended entertainment?
Ambience What kind of mood and ambience do you want from your venue? Does this location fit with your theme?
Local Vendors Are there the right local vendors nearby to cater for everything you need for your event? If not, will you have to budget for the travel of the vendors that you do hire?
Another thing to consider when event planning and selecting your venue is how much work is needed in terms of décor? This will need to be added to the budget depending on how much the venue works in accordance with your event's theme.
Brand Your Event
Branding your event is crucial.
Creating a brand around your event gives it purpose, grabs people's attention, and most importantly, makes them want to attend. Having a specific brand for your event also gives you a very specific focus for everything that you organise, purchase and hire from that point forward.
When branding your event, you'll need to think about the goals of the occasion. What is the event in aid of? And who do you want to attend?
From here, you'll need to create:
A name for the event.
A theme for the whole occasion.
A logo and tagline to be used on all promotional material and within the event itself.
A colour scheme to pull the décor, the invites, the advertising and the branding together inside the venue.
Creating a brand and a purpose for your event will help you to decide on entertainment that is relevant to both the event and the guests, as well as speakers that mean something to the attendees. Like any branding exercise,
know your customers
and know what they like and dislike and aim to please for a successful event.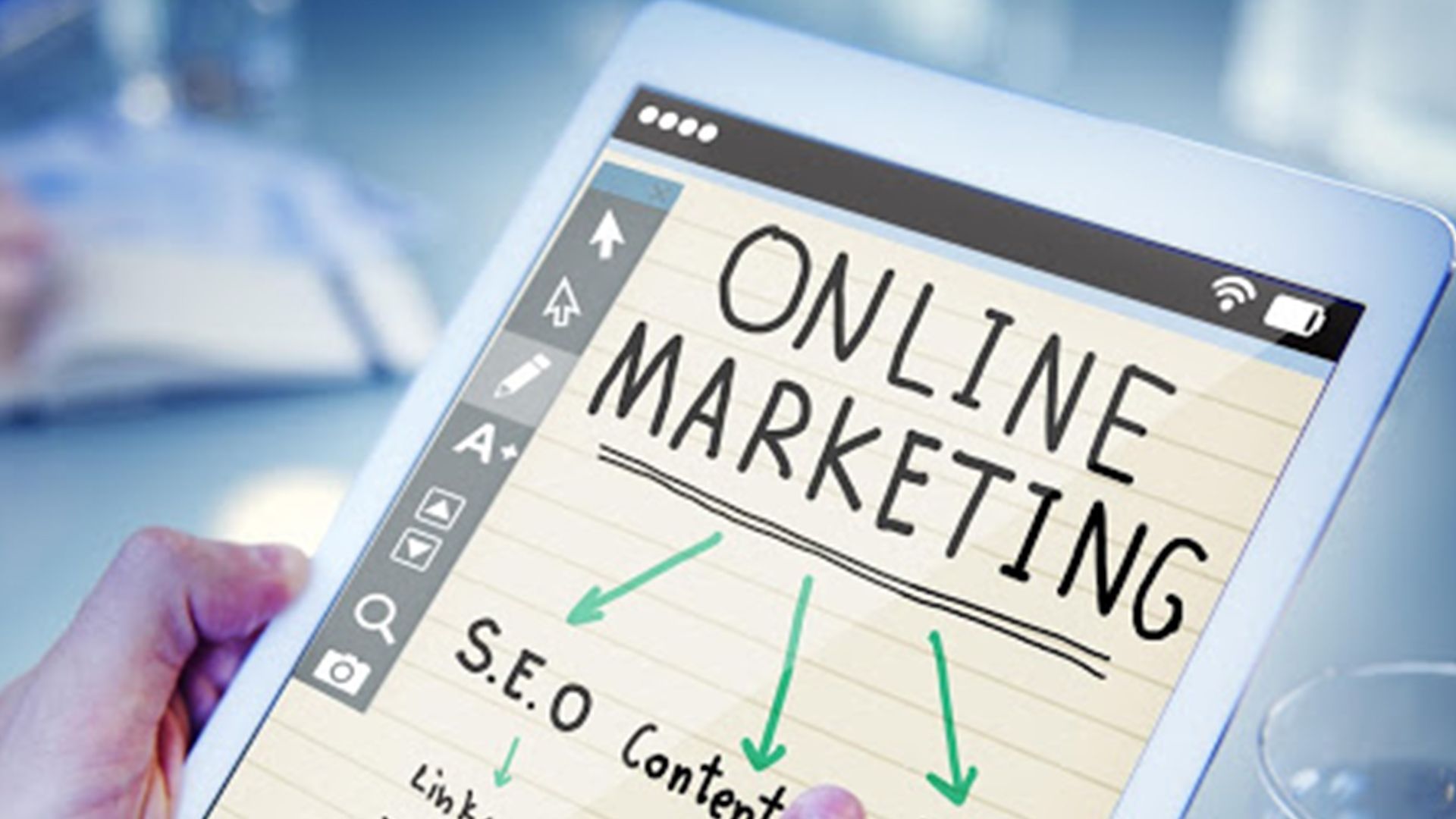 Create a full marketing plan
Create A Full Marketing Plan
Creating a marketing plan for your event is essential to ensure that you make the most of every opportunity to promote and advertise. You'll need to consider your skill set and think about
bringing on an expert if the budget will allow
.
Make the Most of Social Media
Part of creating your marketing plan will be defining your target attendee. Once you've done this, you can
choose the right social media platforms to connect with the right people
. This will also help you to design your promotional campaigns, creating innovative ways to grab your target consumer's attention.
Hashtags can be a fantastic way to drive awareness about an event so choose a hashtag wisely and as early as possible, encouraging its use wherever possible on all of your outlets.
Encourage everyone involved in the event to
make the most of their social accounts
and promote as often and as widely as possible.
You could also consider using
paid advertising on Facebook
to direct your promotions to a very specific audience. Although, this would have to be considered within your budget planning.
Invest in Rich Content Marketing
As part of your marketing plan, you'll need to create content marketing to drive awareness and traffic to your event landing page or pages. As well as information about the event and the organisers and sponsors, it is also a great idea to create a promotional video, which can be an inexpensive way to post a professional and eye-catching piece of content on your social channels.
Showing your target audience what they'll experience at the event and
letting them know the benefits to them
will help them to personally relate to the event and encourage ticket purchases and social sharing.
Alongside your digital marketing plan, you will also need to remember to set up an easy way to
buy tickets online
so that when people see and click to your event page, they can instantly buy a ticket.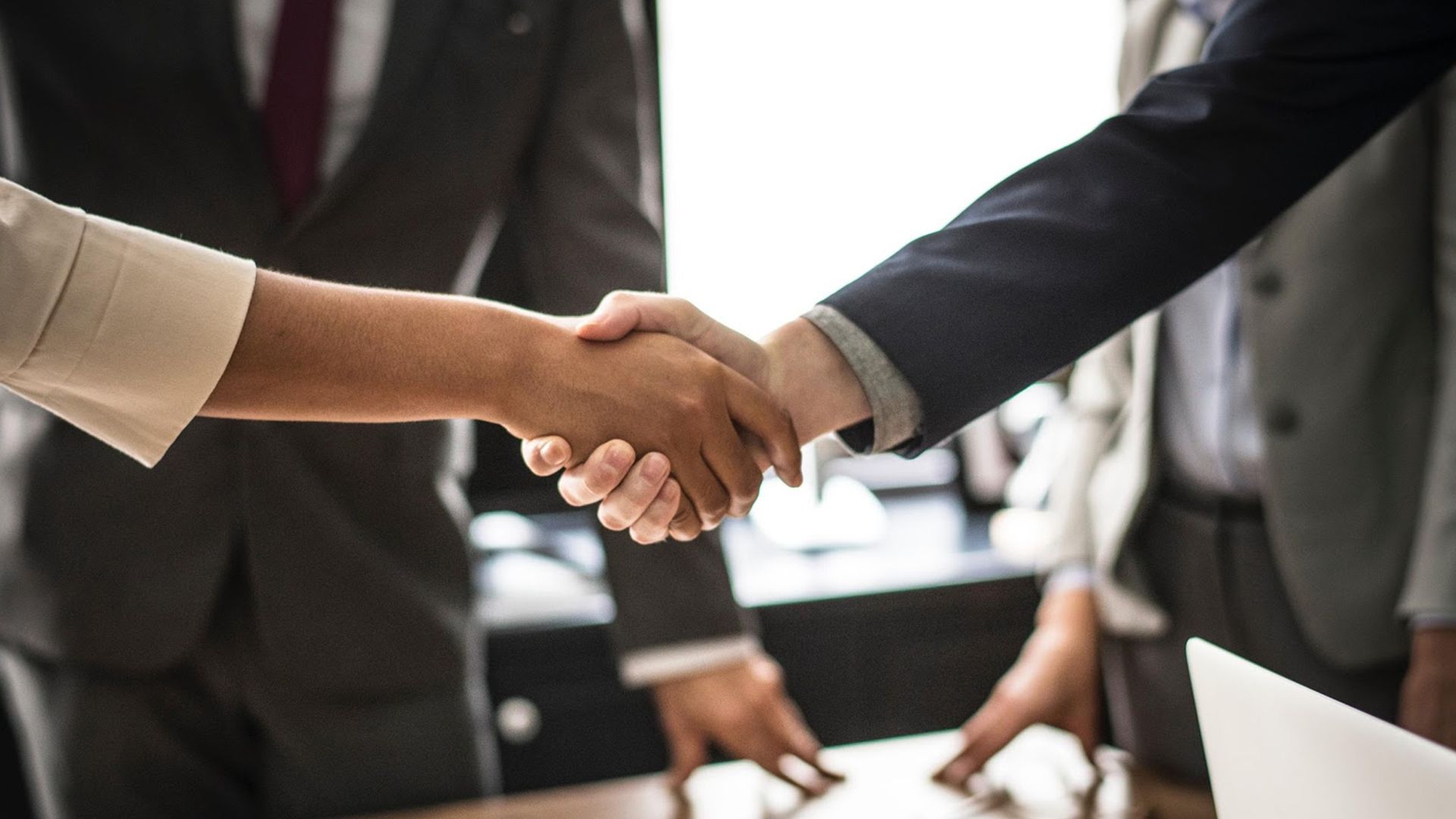 Connect with partners
Connect with Partners & Sponsors of The Event
Often considered one of the trickier parts of the event planning process, this is where you will need to connect with and partner with sponsors for the event, plus hire your speakers and entertainment. Corporate sponsors can help to create more budget for the event and spread the word further by using their own marketing channels.
How to Get a Sponsor for Your Event
Start the search for a sponsor for your event by looking for
companies with similar interests and goals
. Their business vision will need to be in line with the purpose and goals of your event to make sense for both sides of the partnership.
You should also consider what you can offer them in return
so that when you engage with a potential sponsor, you can help to sell the event to them with ease.
Ask in advance and ask the right person
. Make sure you've done your research when contacting a company for sponsorship and ensure you get through to the decision maker as soon as possible. You need to secure your event sponsors as early in the process as you can for budget and marketing purposes so the sooner you do this part of the process, the better.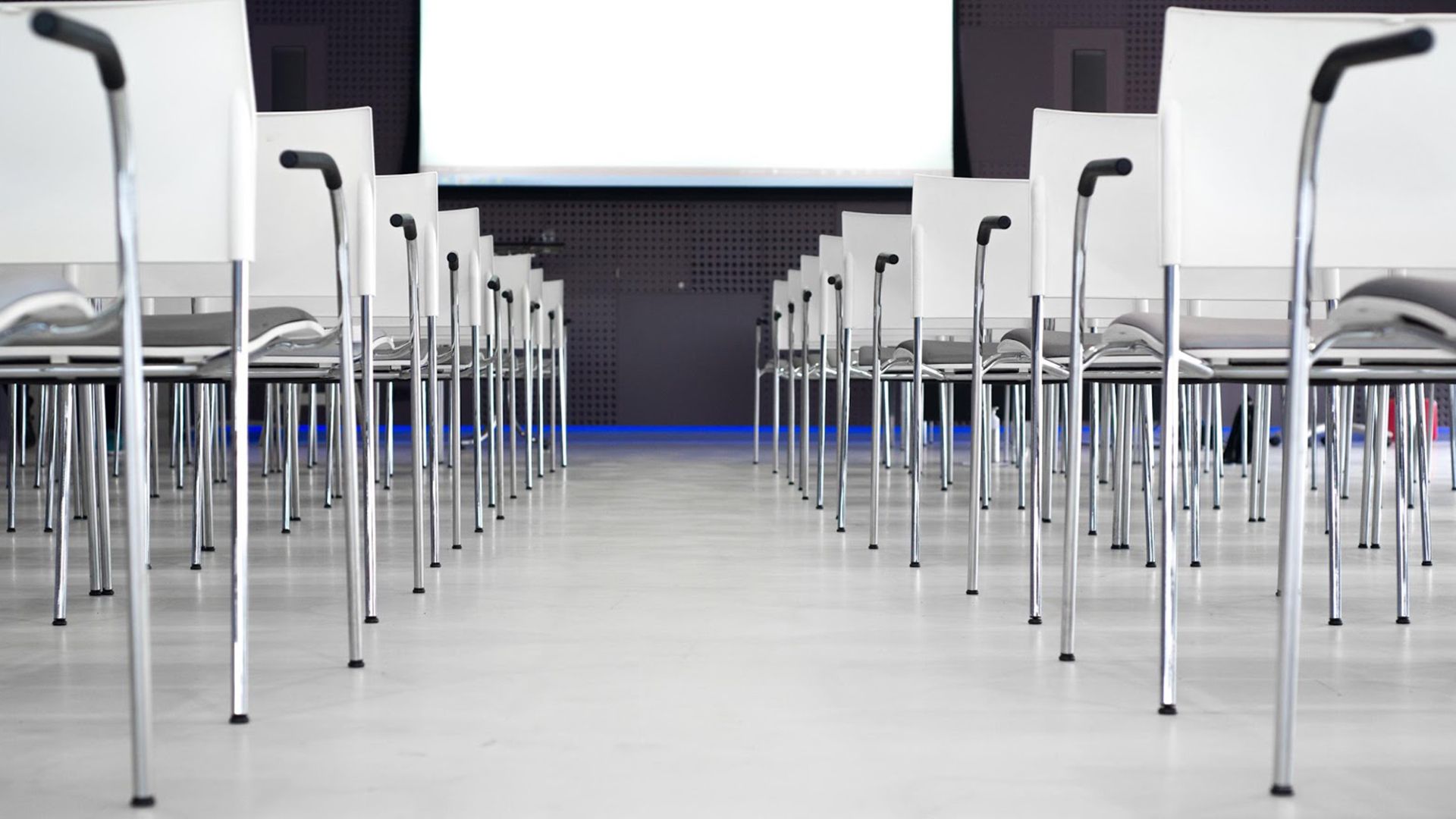 Hire the right equipment
Hire the Right Equipment
This is the point that you will need to plan the hiring of any equipment you might need for your event. Using a company like ExpoCart, you can both hire and buy the event furniture and extra details you need to ensure you make the most out of your selected venue.
From chairs to sofas, ExpoCart can provide hire for a wide range of
exhibition equipment to hire
to help
bring your venue to life
. For something particularly special, you'll find a selection of
bespoke furniture
available to hire with bespoke seating and tables to create the perfect themed ambience inside your event venue.
Alongside
appliances
, including fridges, freezers and coffee machines, at ExpoCart you can
hire PDQ terminal and till services
, enabling you to take payments during your event in a safe and secure way.
When it comes to branding your event, you'll need signage inside and outside the venue location, directing guests into the event, promoting the event's cause and advertising your event's sponsors. From full
exhibition pop up stands
for professional brand displays to
promotional and event flags
for indoors and outdoors, you'll find branded, affordable and fully customisable options at
ExpoCart
.
With permission from your venue, take your theme and colour scheme to the next level with
temporary carpet or floor coverings
that can help to transform a space for a special event.
Our Top Tips for Event Planning
Ensure you enlist help – Even the most professional and experienced event planners need a little help in certain areas of their event plan. Enlist the right people to help in the right areas to ensure you don't become overwhelmed, which is when things can be forgotten.
Set a budget early – Sticking to a clear budget is a skill in itself but knowing how much finance you have available from the outset will help you to set expectations from the start.
Branding is key – Branding your event and creating a theme and purpose is key to any successful event. This will help to drive all your decision-making throughout the planning process and make it much easier to narrow down viable options in every area.
Use tech – There are so many event plan checklist documents, budgeting software and digital organisers available on the market. Make the most out of these options to stay organised and stress-free through your planning process.
Photograph your process – Remembering to photograph everything you do throughout the planning process will help you for future events, give you great content for marketing while promoting this event, and is a great way to show potential sponsors that you're a professional event planner with a great team.
From start to finish, event planning should be fun, organised and results-driven. Each part of the process should focus in on the objective of the event and always link back to your purpose, branding and final goals. Most importantly, remember to
enjoy the process
and have fun at your next big successful event.