What is a Shell Scheme?
Shell scheme
is a term used in the exhibition industry to describe an interchangeable modular stand system supplied to exhibitions. Normally, a shell scheme system comes in one meter modules that can be built to almost any size. Shell scheme stands are usually built to be quite small, less than 20 square-meters in area. They often have from one to three open sides, which makes them easily identifiable on the hall plans. In fact, some exhibitions are all shell scheme.
Exhibition organisers tend to arrange shell scheme stands for exhibitors who have less than 20 square meters to put their stand up. Shell schemes supplied by organisers are usually very basic but, like anything else, they can be made to look much better and even transformed with a few simple changes.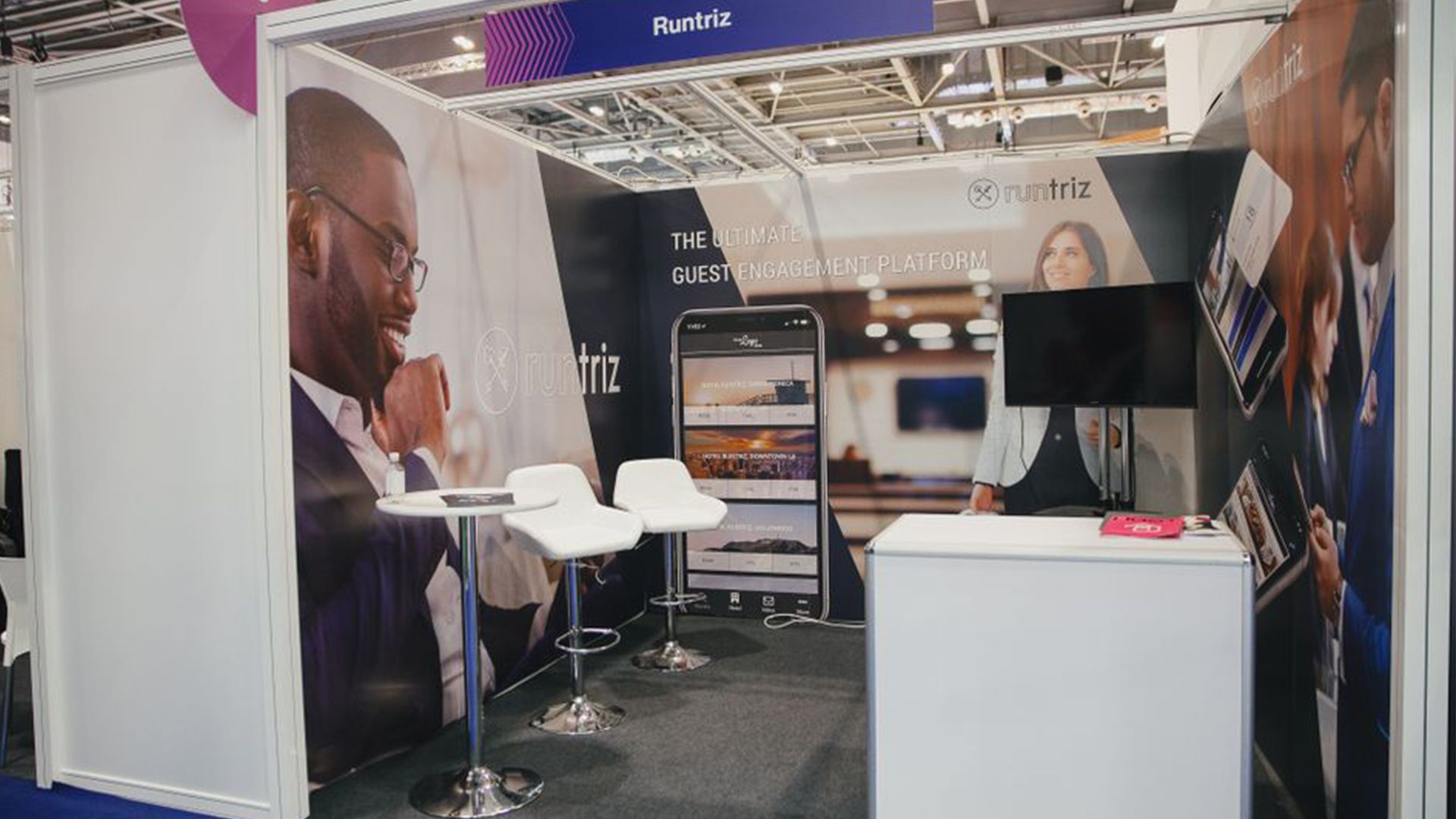 Seamless Shell Scheme Graphics
Check out this helpful video below:
Most shell scheme stands have basic walls, carpet tiles, and a company name board; anything else that you might want to add, such as furniture, flowers, AV, lighting and more need to be hired in advance. The problem is that exhibition halls tend to have rows upon rows of basic-looking shell scheme stands, so you need to find a way to grab visitors' attention.
Luckily, we have rounded up some of our top tips to quickly transform your shell scheme below..
How to transform your shell scheme?
1. Plan out your stand
Before you head off to your exhibition, make sure you plan out your space and where you're going to put everything on your stand. You should also make sure to plan out different layouts to find out what works best for your company. Keep in mind that every company, whether it's a big corporate company or a small company, is different and so each one will use its space differently.
You can use some furniture to physically lay out how your stand will look and plan it accordingly. Remember that you don't want to have all your things crammed into one small space. Utilise all the space you have, while making sure that there is still space available for potential customers to come have a chat with you or take a look at your products. Planning out how your stands will look is going to greatly affect how it will look to your visitors.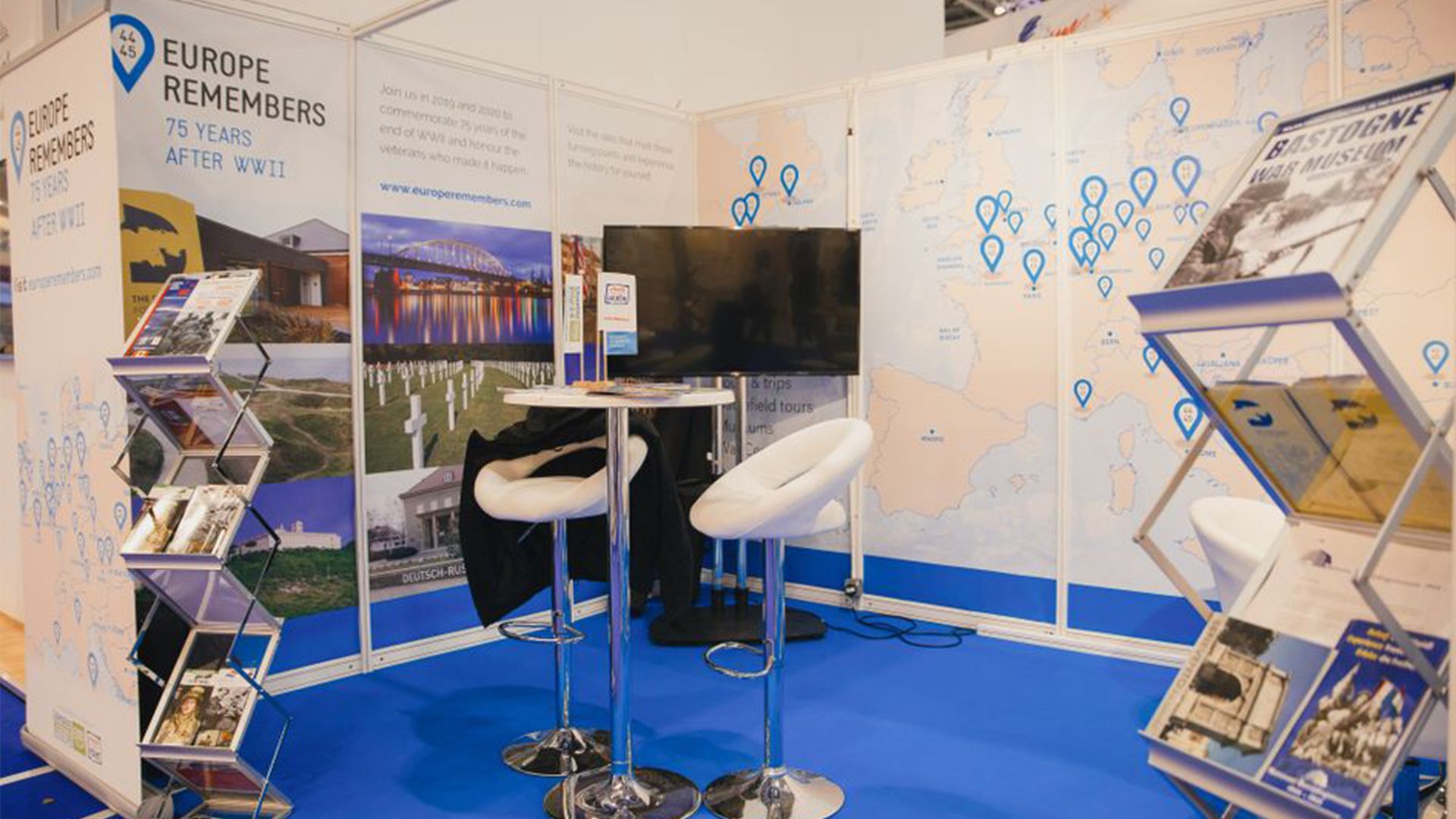 Non-Seamless Shell Scheme Graphics
2. Be remembered - give free stuff away
As mentioned previously, having such limited space at Shell Scheme stands means it is important to be well organized and tidy. But you should also be sure that your visitors remember you for the right reasons. How can you do that? The first step is to make sure that everything you give out to your visitors, like samples, leaflets, brochures, business cards and ensure your contact details and are up to date.
Bear in mind that a pamphlet with a promotional offer can be far more attractive than a catalogue that is exactly the same as any of the other catalogues your visitors will have picked up. Don't have any brochures or samples? We recommend investing in promotional merchandise with your company branding such as stress balls, pens, USB charging banks, branded chocolate, cupcakes, notepads and more.
3. Make your mark with your brand
While having a Shell Scheme stand might feel limiting, there are many things you can do to make the most out of your stand. You should know that your stand needs to encourage people to pause, be interested, and maybe step up to ask you a few questions, instead of simply walking past.
Showcase your brand by using
seamless graphic panels
for your shell scheme, printed display stands from pop up stands, fabric display stands, promotional flags and even some branded bunting. The more products you can brand, the more of a visual impact you can make!
4. Light it up
By adding a few bright wall lights to your stand, you can really make your stand more attractive and inviting. From simple uplighters to LED Par Cans - these can really lift your stand and can literally put a spot light on it! Additionally, adding some eye-catching decoration, from flowers and plants to hire, they can give out an inviting atmosphere especially when placed on a reception desk or coffee table.
Soft furnishing can create a comfortable meeting environment and depending on your brand, you could hire professional sofas and lounge seating or even purchase branded deck chairs, bean bags and cube seating. If you would like to learn more about how to decorate your stand, we have many ideas and tips we can share so get in touch with one of our exhibitor experts today.
If you are looking for more
exhibition furniture and equipment to hire
, ExpoCart has a wide collection for you - don't hesitate to contact us!