Each graphic type has its benefits and reasons why you would opt for it over another type so we have summarised this all below for you.
For more information on the benefits of using T3 for exhibition stands, check out our handy
T3 modular stand guide
.
Have an upcoming event or exhibition? Get inspiration by taking a look at our range of T3 modular stands available for hire or purchase.
Can't find the right exhibition stand to suit you? Our design team can design a stand to fit your exact requirements -
get in touch
.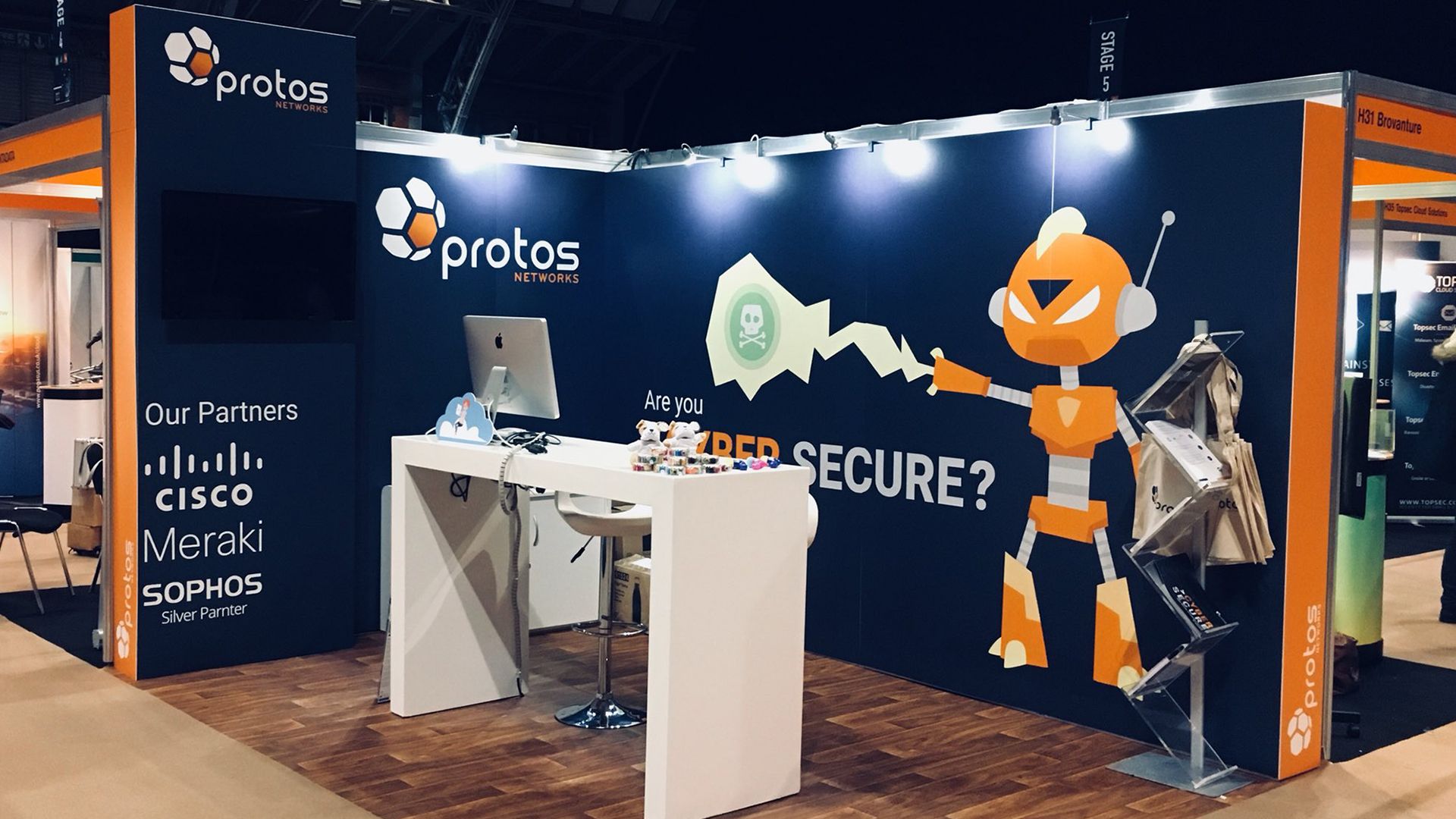 Vibrant graphics for Protos exhibition stand
Tension Fabric
Becoming very quickly one of the most popular graphic substrates of choice for our T3 systems, tension fabric is designed to be stretched so that it can meet the edges of the solid modular framework to create one seamless graphic wall.
It is high quality and durable material that is attached to the edges of the metal framework either using velcro or the silicon edging.
The printing process used to print your graphics onto the fabric is dye sublimation which is a process that uses extreme heat and pressure to transfer the dye into the weave of the fabric.
This process helps retains maximum colour vibrancy with high-quality photo finish even when the fabric is exposed to sunlight outside and you can even machine wash the fabric without the colours fading.
Why use Tension Fabric?
Quick to attach to your modular display
Creates a truly seamless finish
Lightweight and easy to take down after an event since it can easily fold away into a carry bag making it incredibly portable
Great for backlit displays because of its translucent nature - for example light boxes!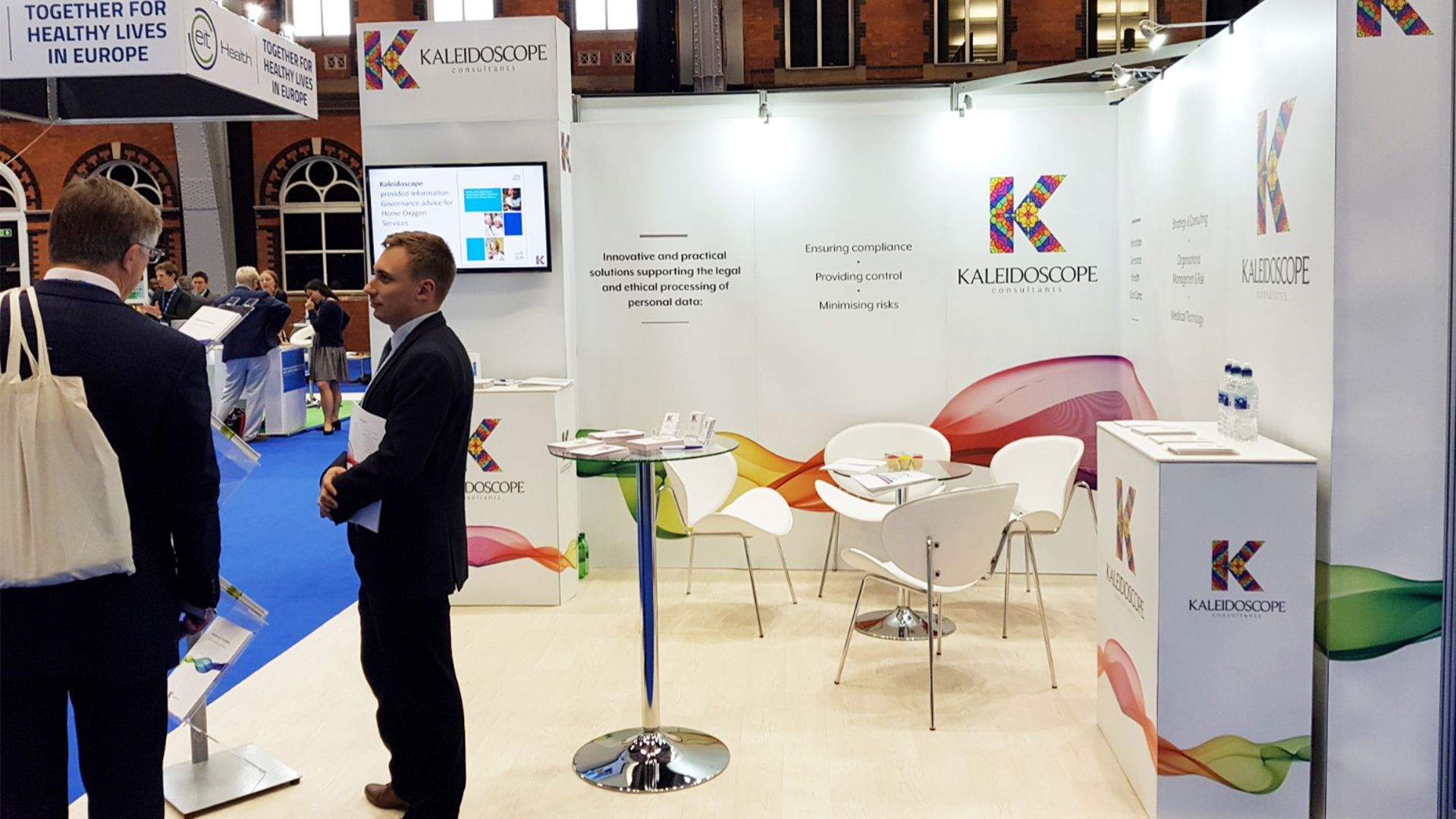 Manhattan T3 Modular Stand, available in either Foamex, semi-rigid PVC or tension fabric
Foamex
Another popular choice is Foamex which typically comes in either 3mm or 5mm thickness and is essentially a PVC foam sheet that is fabrication friendly making it is a great choice for digital printers making signage and banners for exhibitions and events.
As a result of its rigid and durable nature, it also improves the structure of the modular display and can be attached to the modular framework using magnetic strips making it very easy to attach and detach.
Why use Foamex?
Rigid structure so adds structural stability to larger stands
Easy to attach to the modular framework
Incredibly versatile because the different thicknesses of Foamex can be bent around to create stunning curves on your stand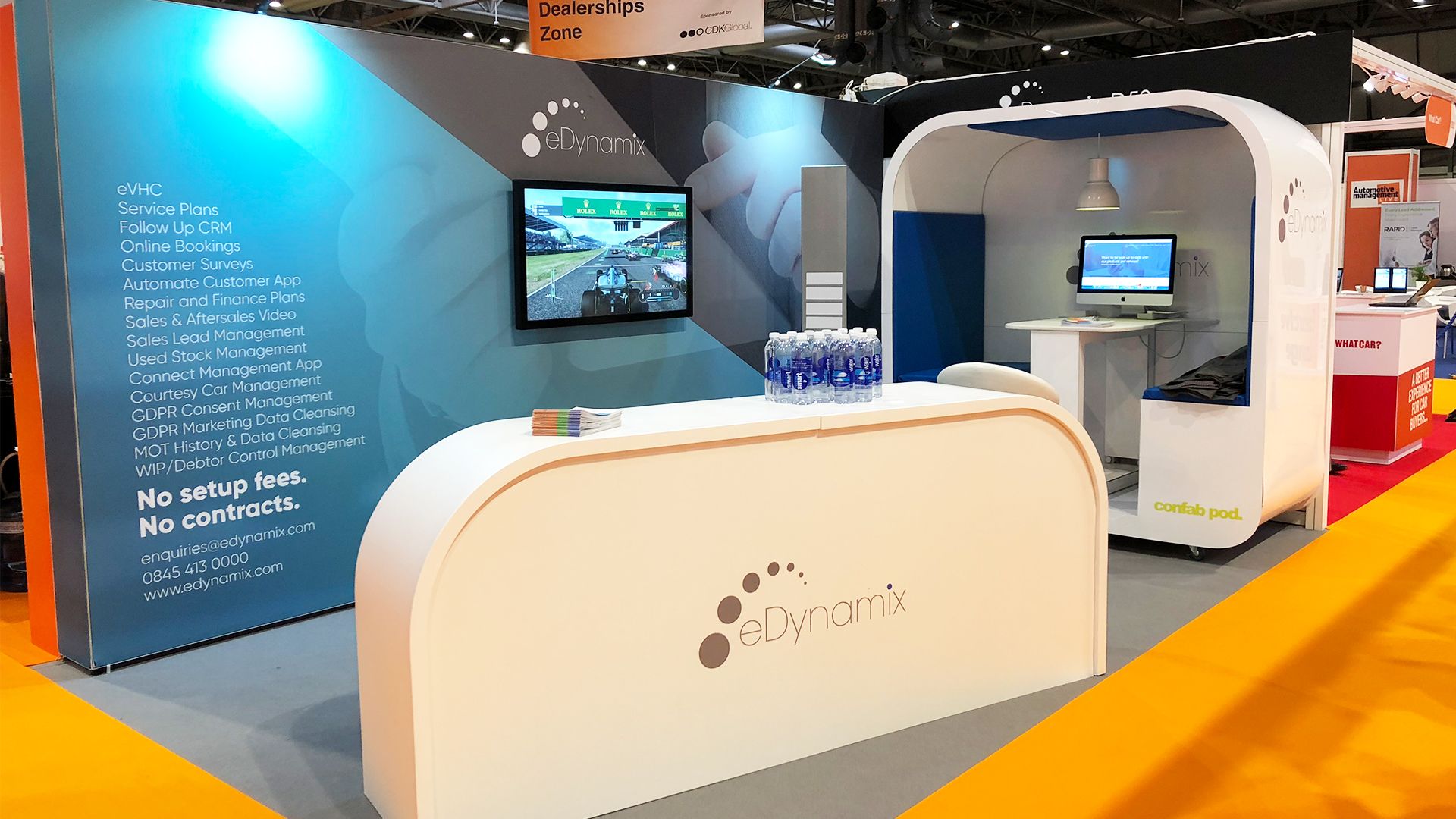 Stunning seamless display with Semi-rigid PVC
Semi-rigid PVC
Semi-rigid PVC is PVC but with higher flexibility and lower rigidity making it more flexible and rollable! One of the big benefits is that it is tear resistant and has high resistance to water making it perfect for outdoor displays.
Why use Semi-rigid PVC?
Rollable, making it easy to be transported into a graphic case or drum. However be wary, that leaving your graphics in a case for a while could make them curl up slightly. Also any creases made in the graphics could remain there permanently so always handle them with care.
Like Foamex, it is even more flexible so can be bent to create stunning curves on your stand further adding creative flare!
Have any further questions? Get in touch and we wish you happy exhibiting!