With 2019 event trends shifting towards creating memorable, immersive live experiences; which is even more apparent in retail with more brick and mortar stores providing experiences which is why we have been on the hunt for the latest event technology that actually increases engagement and is not just using technology for the sake of it!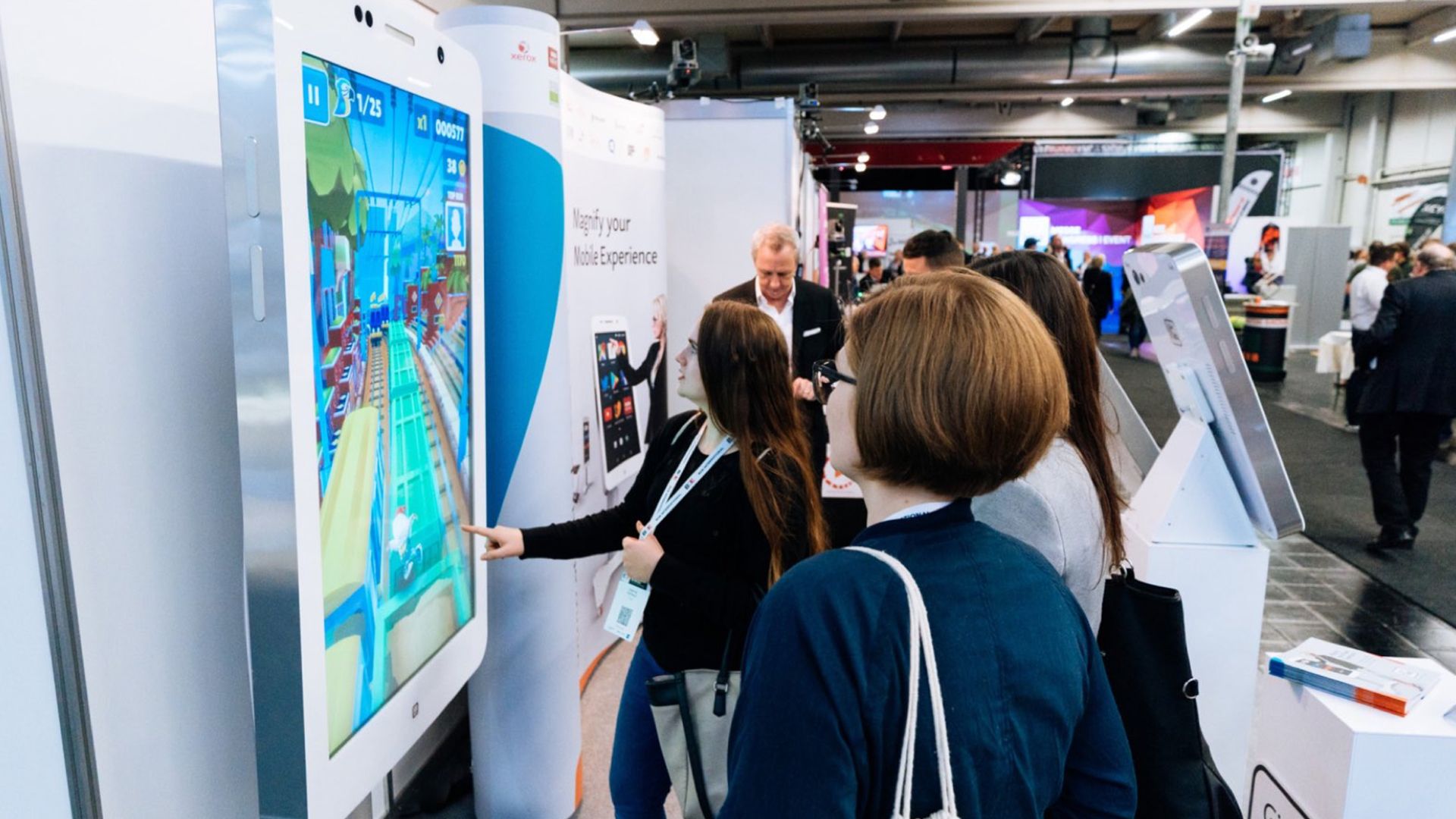 Giant Tablets are ideal to display games and entertain visitors
That's why we have teamed up with Giant iTab and we are introducing their award-winning giant tablet range to our product catalogue. Their range of touchscreens are designed to attract, engage and inform and you can simply present all your sales and marketing material from one easy-to-use device, very much like your own smartphone or tablet but on a giant scale!
The Giant iTab is an ideal touchscreen solution and can be used for a number of different places including trade shows, corporate meetings, events, retail spaces, banks and much more.
The touchscreens are available in 27", 42" and 55" and can be mounted on a range of different stands including a sleek wheelbase stand and a modern, angular table stand all of which can be personalised with branding.
Each of the differently sized Giant iTabs can be styled either as a tablet or smartphone and the outer casing is made to mimic this.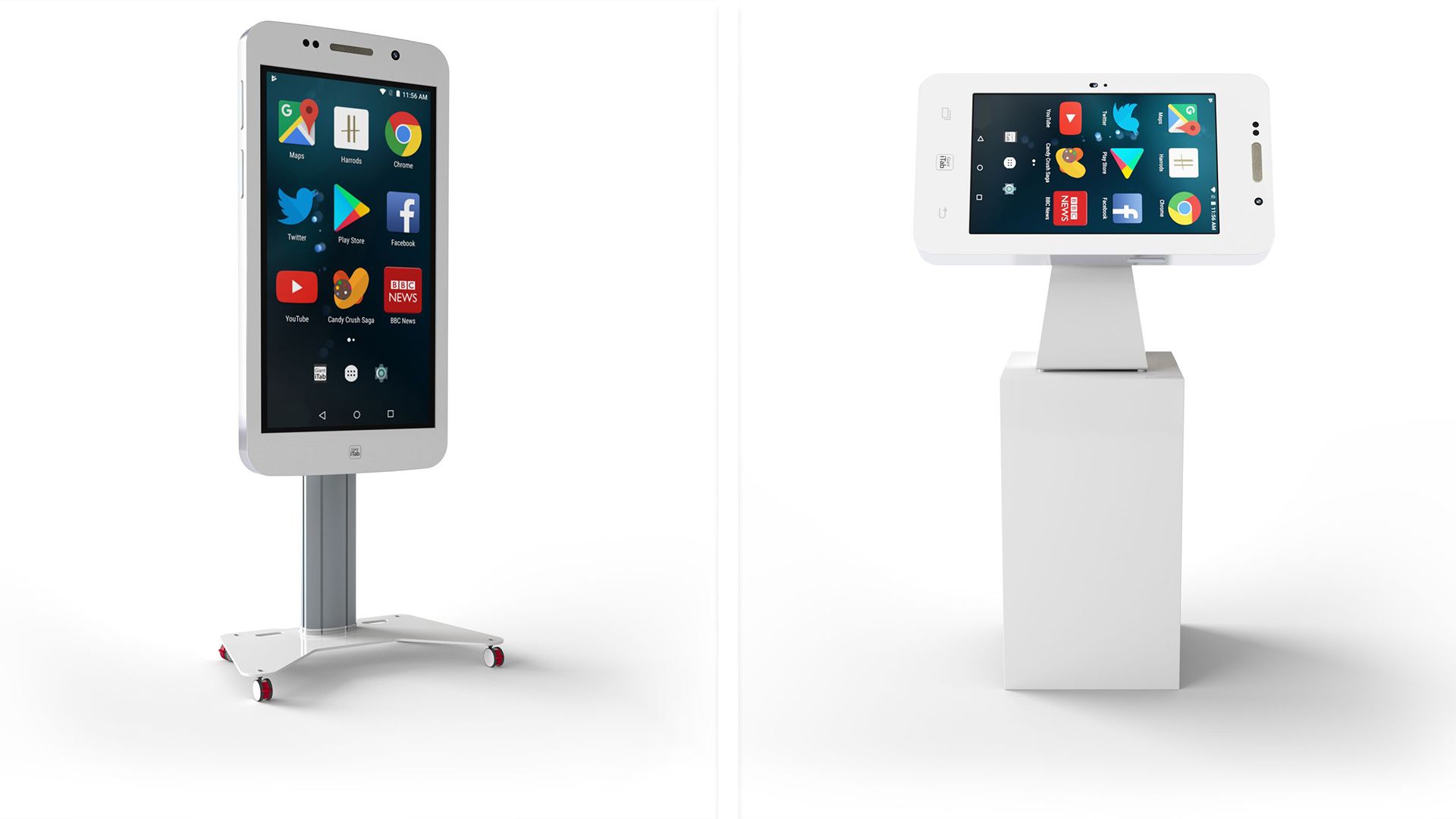 Giant iTabs available on expocart.com
Check out the
full Giant iTab range here
.
What can you display on Giant Tablets?
Applications
Websites
Interactive media
Video content
Interactive digital concierge points
Wayfinders
Games & much more!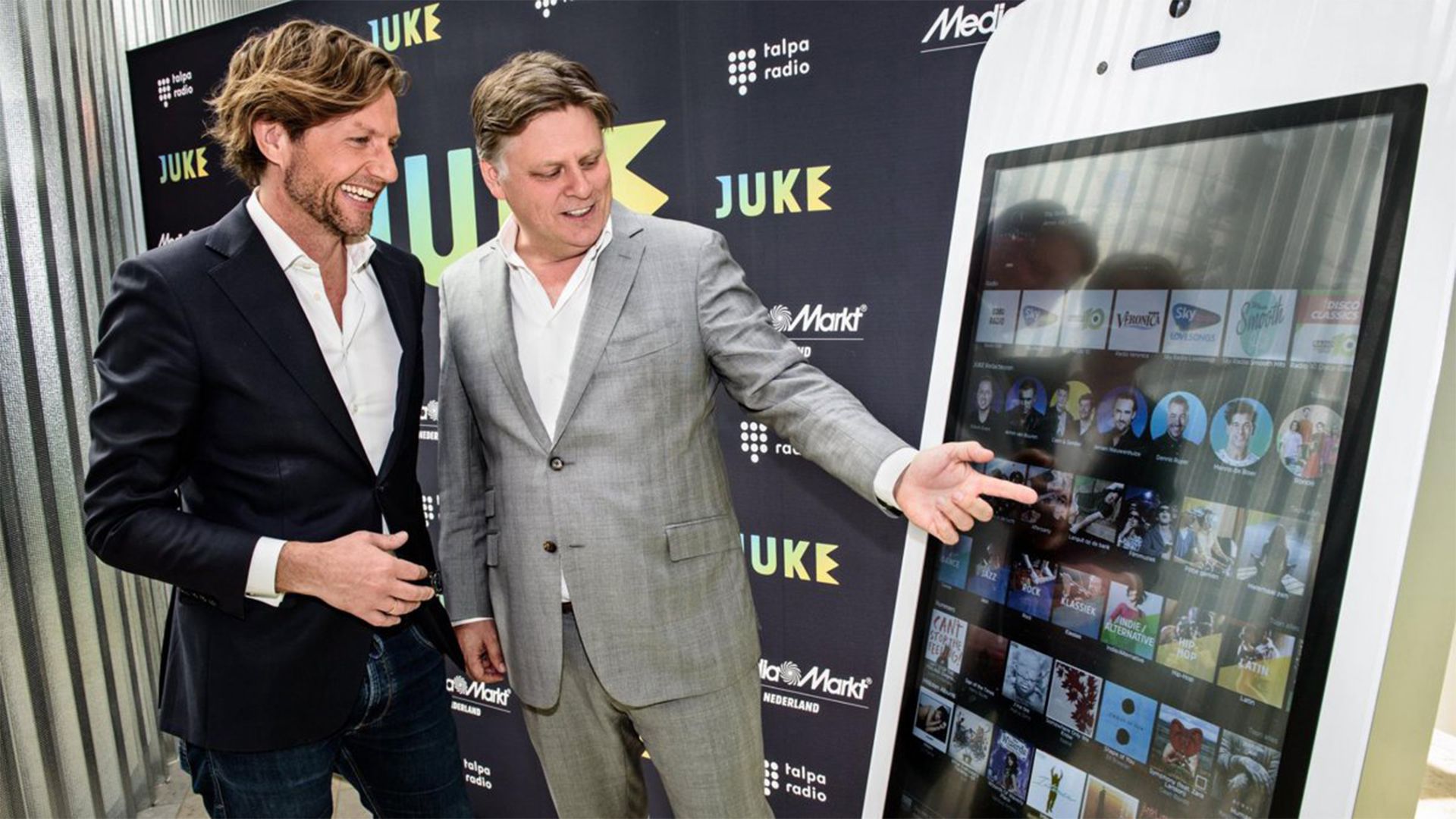 Display your conferences programme and interactive floor plan on Giant iTabs
The Giant iTabs can run on either iOS or Android operating systems so the ideas for what you can display are endless.
For the Android operating system, the Giant iTab also supports any extra peripheral devices such as external cameras, payment devices, barcode scanners and printers.
Benefits of using Giant Tabs
Increased engagement
People love the interactive and intuitive user experience of the Giant iTab
Visually impactful as looks like a giant tablet or smartphone
Very easy to use
Complete 'Plug & Play' solution as you can showcase any digital content including websites, digital multimedia and apps in native or web format
Available in a range of different sizes
Check out our 360 degree video of the best-selling 42" Giant iTab Touchscreen:
What size to choose?
27" is great for small, 1-1 demonstrations as it sits on a steel table stand, making it compact for small spaces.
42" is perfect for product demonstrations in bigger groups for larger spaces where you want to make a bigger visual impact.
55" is most suited for large live presentations for either conferences, broadcasting or corporate meetings. It is also great for wayfinding in the entrance of trade shows where you can display interactive floor plans and navigation links.
For other audiovisual products for hire, you can check out our
touch screen hire
and
LED screen hire
.
Want to learn more and discuss how the Giant iTab can work in your event? Get in touch with our expert team
here
.