Our
Modulate™ attention grabbing displays
consist of tubular aluminium frames, printed tension fabric graphic and enable you to effortlessly connect multiple displays together using powerful built-in magnets.
Creating exciting configurations and versatility is at the heart of these wonderful displays. From trade shows, retail outlets, exhibition centres, shopping centres and offices you can create the perfect configuration for every venue.
Combining the latest technology including the MagLink and Twist & Lock foot system as well as lightweight and durable aluminium tubes, this modular display system has quick tool-less assembly and is extremely easy to transport around. Each Modulate™ display comes equipped with a handy carry bag with dedicated slots for the feet and graphics -
Shop now
You can create multiple configurations in almost any shape and size using our core range of 11 Modulate™ frames which can be covered with double-sided stretch fabric graphics. These 11 frames can be used by themselves or combined to create hundreds of possible stand configurations!

Modulate
Shop our range of Modulate™ Displays
A breakthrough in design, the
Modulate fabric display range
has a clever magnetic, Maglink connection system meaning you can simply connect stands together.
Get in touch
with our team of friendly advisors who can help guide you through all the different options available to you!
Why use Modulate™ Displays?

Benefits
How it works?
Each element of the
Modulate™ range
is designed to make your life easier as assembling your Modulate™ display does not require any tools. Each section is labelled by number and colour coded for ease of assembly, connecting with a push-button.
Once the structure is assembled, the Twist & Lock feet can be locked into place by rotating a quarter of a turn, for a perfectly stable free-standing frame. Add the perfect finishing touch with your printed tension fabric graphic which effortlessly slides over the frame to create a seamless fabric display. Assembling Modulate™ is a total breeze, allowing you to change the configuration in seconds.
Thanks to the unique MagLink™ system which is built into each aluminium tube structure, you can easily connect the frames just by touching them together. The integral powerful 360° magnets hold the structure together firmly and allow you to simply position the displays at any angle, giving you massive flexibility over the configuration of your exhibition stand.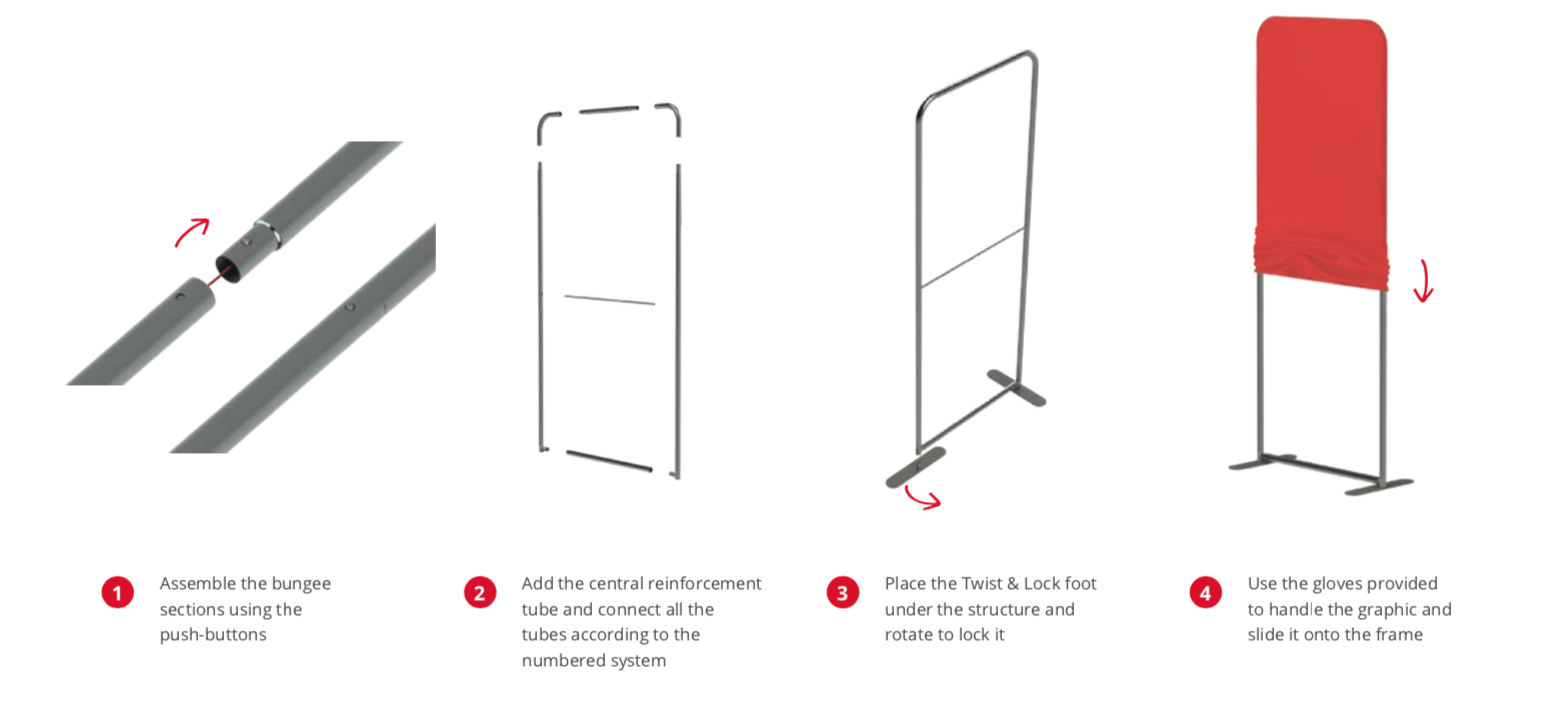 How it works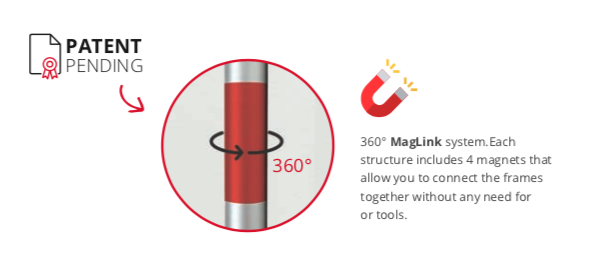 How it works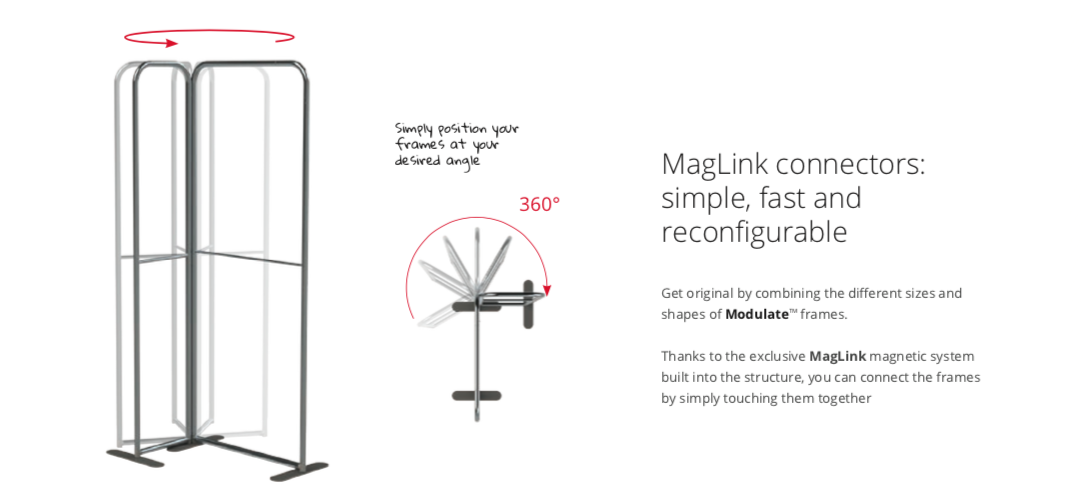 How it works
What can I do with Modulate™?
Choose your
Modulate™ frames
from the shapes and sizes on offer and connect them at any angle using the exclusive new MagLink System 360°, to create limitless configurations without tools or connectors.
The mix and match nature of Modulate™ enables new configurations which can be switched from a simple wall of images to an exhibition stand in a matter of minutes.
You can create scalable structures for a range of different environments - the choice is yours!
Exhibitions & Trade shows
Retail Spaces & Pop up Shops
Offices
Showrooms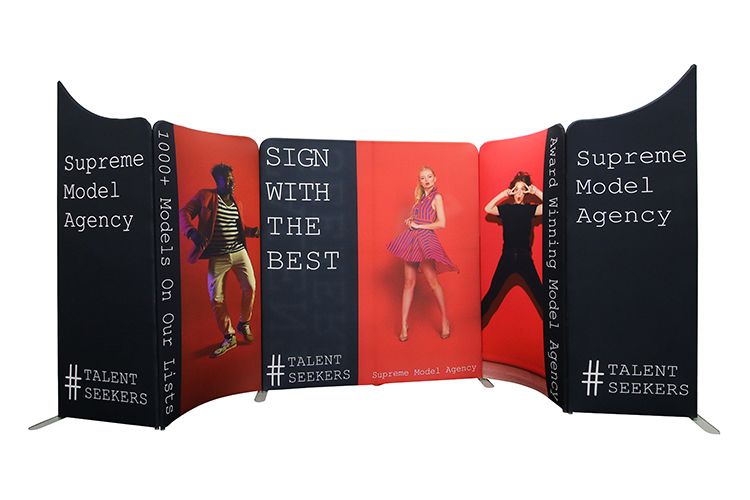 Stands