To get the most out of your promotional counter, there are several things you need to keep in mind. In this article, we'll provide you with some helpful tips to help you get the most from your promotional counters.
1. Choose the Right Counter
The first step in getting the most out of your promotional counter is to choose the right one. There are many types of promotional counters available on the market, each with their own unique features and benefits.
It's important to take the time to research the different options available and choose the one that best suits your needs. You should look at your requirements such as ease of transport, size, storage space, branding and if you want to be able to reuse at future events. By factoring in all these different elements you will be able to make the right decision and pick the perfect promotional counter.
Here at ExpoCart, we have an extensive range of counters from , to demonstration counters,
fabric promotional counters
and even LED counters. Our team can advise on the different benefits of each counter to help you make the best choice for your event. Contact us today to learn more.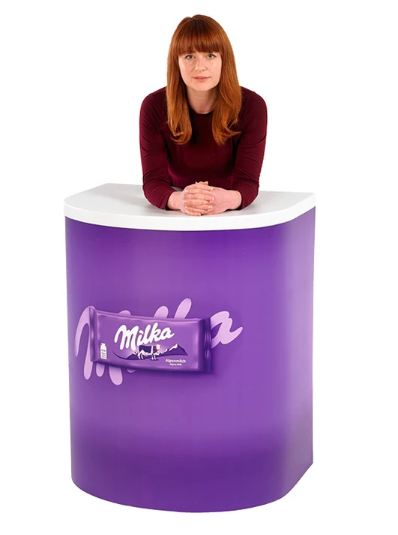 Choose the right counter for your next event
2. Make Your Counter Stand Out
Once you've chosen your promotional counter, the next step is to make it stand out. Use eye-catching graphics, colours, and messaging to grab people's attention and draw them in. At ExpoCart, we use high-quality printing and design to create a professional-looking display that will make a lasting impression.
When it comes to making your counter stand out for all the right reasons, you need to carefully consider the balance of text to imagery to make sure it's not too busy but still conveys your key messaging. We always recommend a simple yet bold design to catch the eyes of passersby.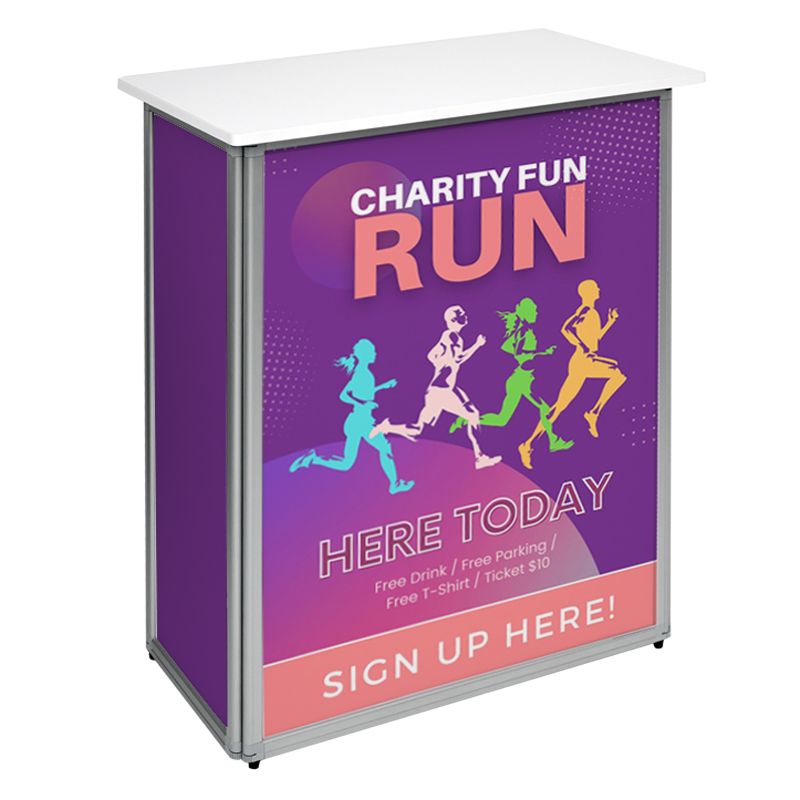 Think about your design
3. Position Your Counter Strategically
Where you position your promotional counter can make a big difference in how effective it is. Make sure it is positioned in a high-traffic area where it will be easily visible and accessible. You may also want to consider using lighting to make it stand out even more by positioning spotlights or up lighters next to it.
4. Train Your Staff
Your staff play a crucial role in the success of your
promotional counter
. Make sure they are well-trained in how to engage with customers, answer questions, and promote your brand effectively. Provide them with all the information and resources they need to do their job well.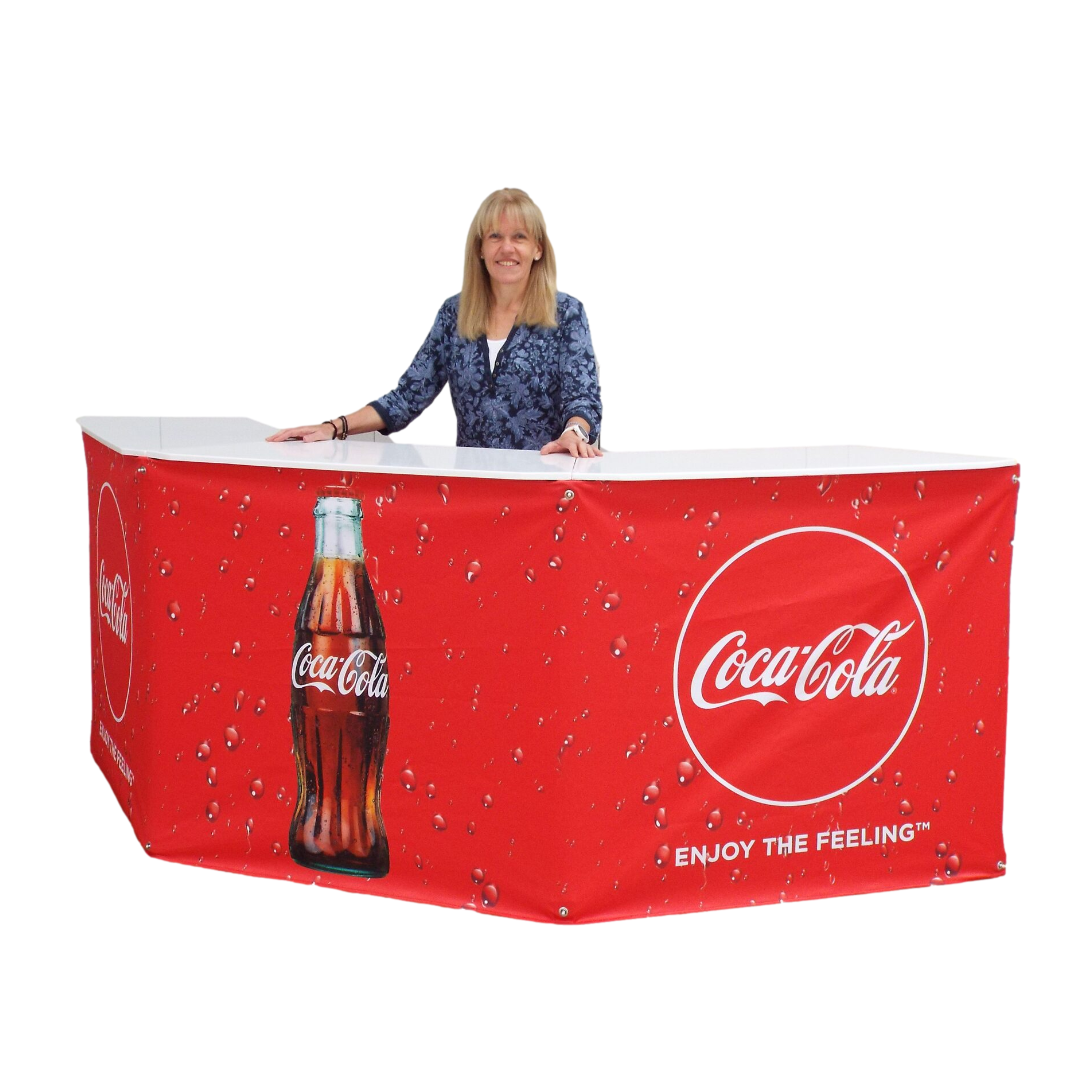 Get the right people in front of your potential customers
5. Offer Incentives
Offering incentives can be a great way to encourage people to visit your promotional counter. Consider offering discounts, free samples, or other giveaways to attract people to your display. This can be a great way to generate interest in your brand and create a buzz around your products or services.
6. Follow Up
Finally, don't forget to follow up after the event. Collect contact information from people who visited your promotional counter and reach out to them afterwards to thank them for their visit and offer them additional information or incentives. This can help you build lasting relationships with potential customers and turn them into loyal brand advocates.
In conclusion, promotional counters are a valuable tool for any business looking to increase brand awareness and attract new customers and by following these top tips you can maximise the potential of these amazing displays.