Our Giant iTabs come in a range of sizes as a SmartPhone on a stand - 55", 43" & 27" and it comes in 43" & 55" as a SmartTable. You can showcase any digital content including websites, digital multimedia and apps on native or web format. Android comes as standard (iOS upgrade available)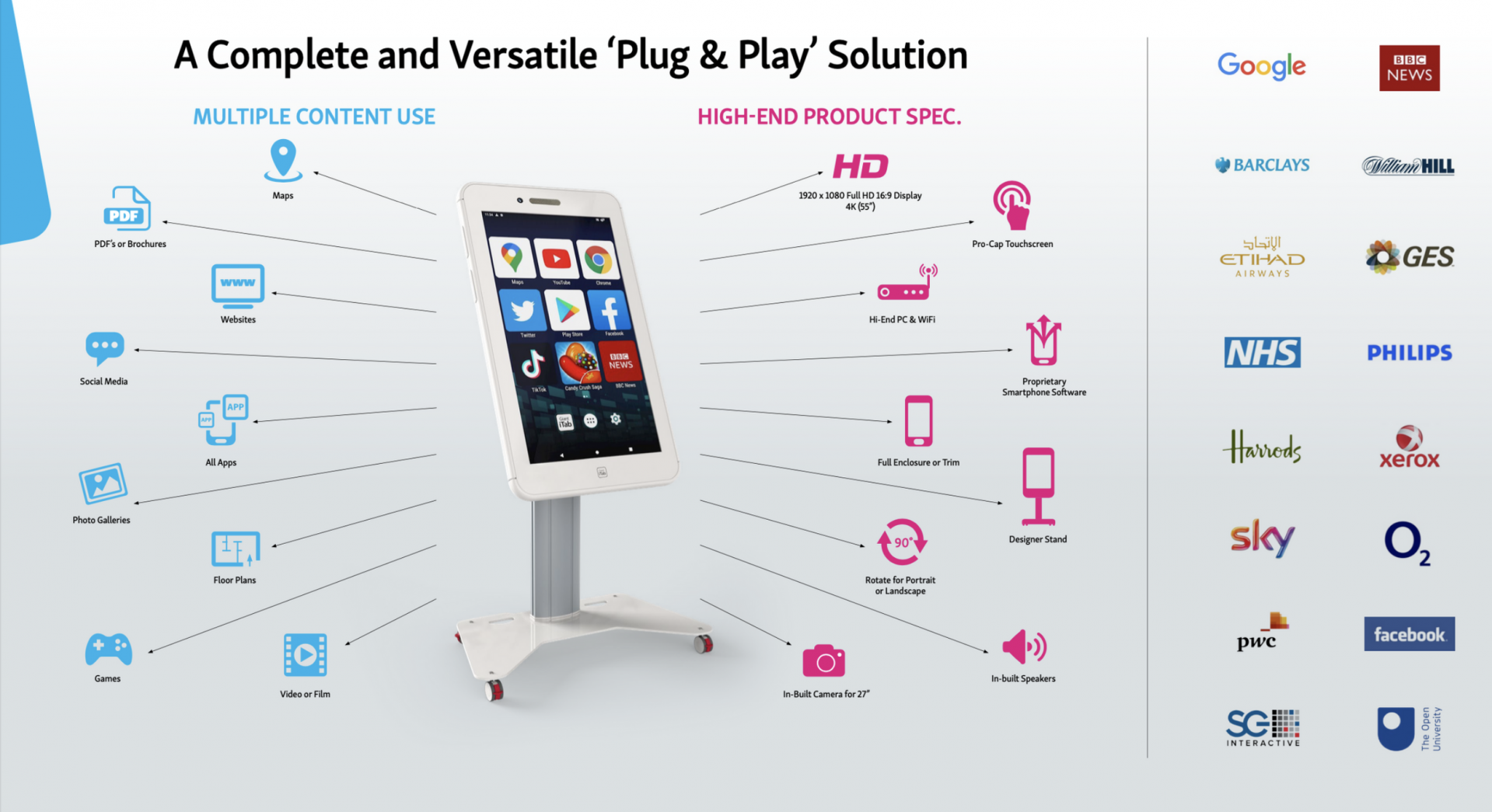 A Complete and Versatile 'Plug & Play' Solution
Captivate Customer Attention
Smartphones are universally recognised devices, with over 2.5 billion owners worldwide spending an average of 4 hours per day consuming information on their personal devices. We harness the power of this platform and integrate it with your digital content to attract large crowds of consumers at exhibitions. The Giant iTab also serves as a valuable asset for training and collaboration within your organisation, extending beyond event usage.
Craft an Immersive Experience
Giant iTabs faithfully replicate the mobile experience. Our hybrid smartphone enclosures are instantly recognisable, approachable, and easily customisable. With high-quality PCAP touchscreens, they offer precise and gesture-based controls similar to modern smartphones. Our custom-built software optimises your content for mobile viewing, leaving a lasting impression on your customers about how your content will function on their own devices.
Our Giant Smartphones come pre-configured, streamlining the setup process to a simple assembly of four pieces and connecting to power and internet.
Touchscreens vs. Giant Smartphones
Compared to standalone touchscreens and tablets, Giant iTabs deliver significantly superior results. By replicating the entire mobile experience, they attract a much broader audience and foster more engaging interactions. The graph on the left illustrates the analytics results comparing our Giant iTabs to traditional "Tablet" style touchscreens. The data speaks for itself, highlighting the enhanced effectiveness of our solution.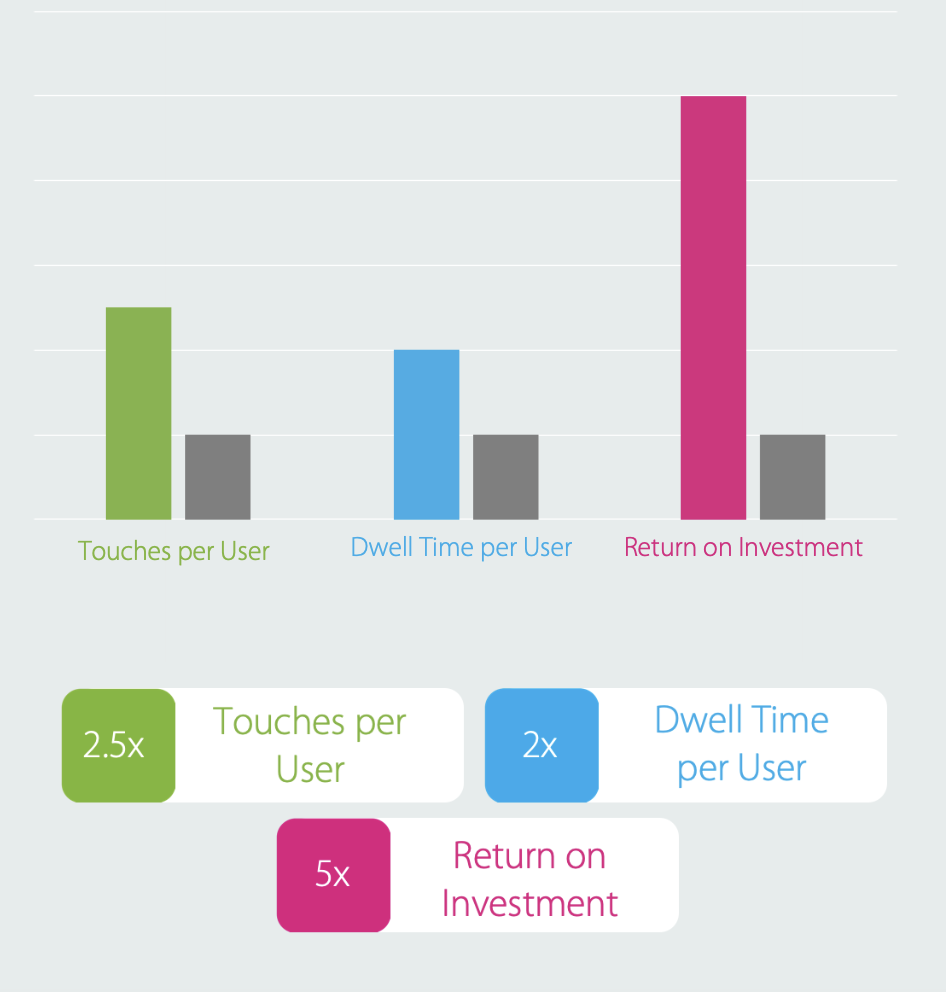 Touchscreens vs. Giant Smartphones
Dry Hire Includes:
Content & Configuration set-up (Android)
Insurance (Per unit per day)
You will need to arrange your own delivery to and from our warehouse
Full Service Includes:
Content & configuration set-up
Insurance & Installation
Set up of the iTab on site
De-rig (breakdown of the iTab)
We will delivery and collect the iTab
Optional Extras:
Custom-built Flight Cases
Extended 3-Year Support
Installation & Training
Insurance
Worldwide Delivery
Podiums (for 27" only)
Kit only Standard Features:
1920 x1080 Full HD 16:9 4k (55")
Pro-Cap Touchscreen
In-built Speakers
In-Built Camera for 27"
High-End PC & Wifi
Landscape & Portrait Orientation
Designer stand
Full enclosure or trim
Proprietary Smartphone Software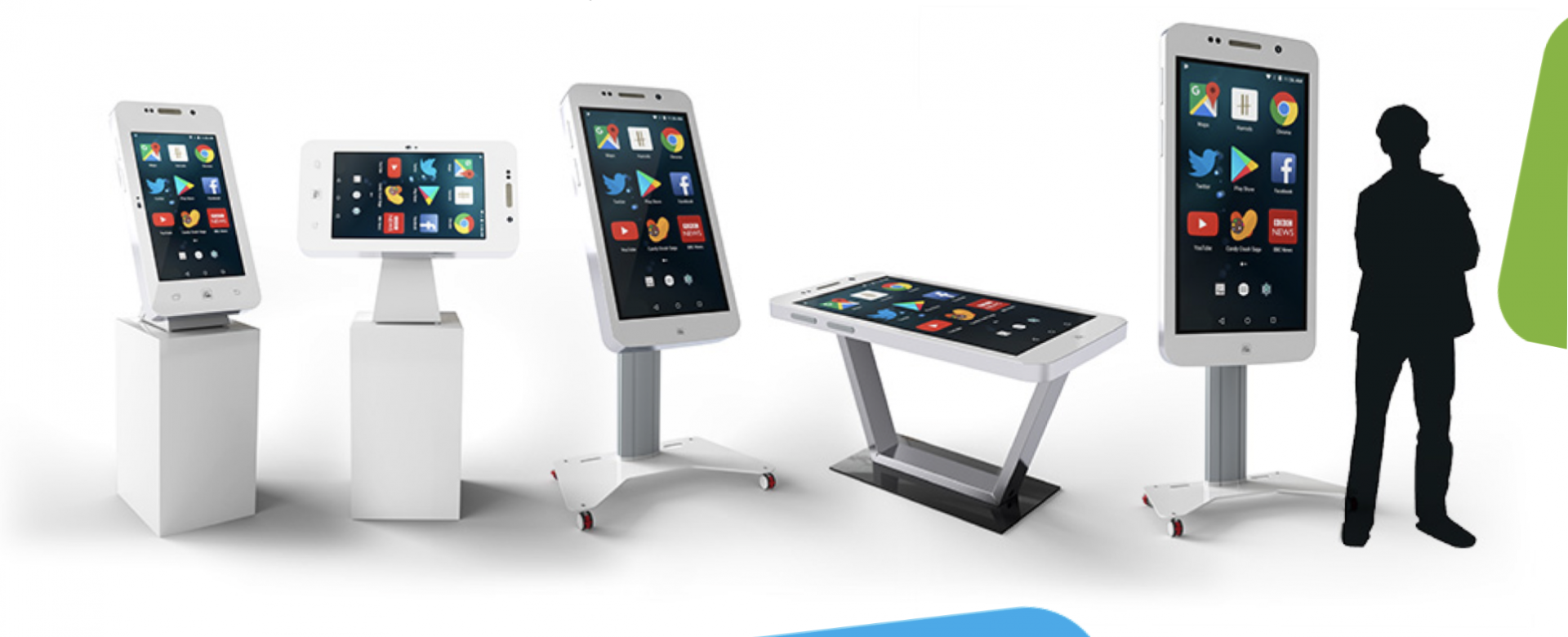 The Full Range
Fully Branded Podium Stands
You can even choose to have a Podium stand which comes in either Black or White Polyboard and it can be branded fully with your design, logo and key messaging!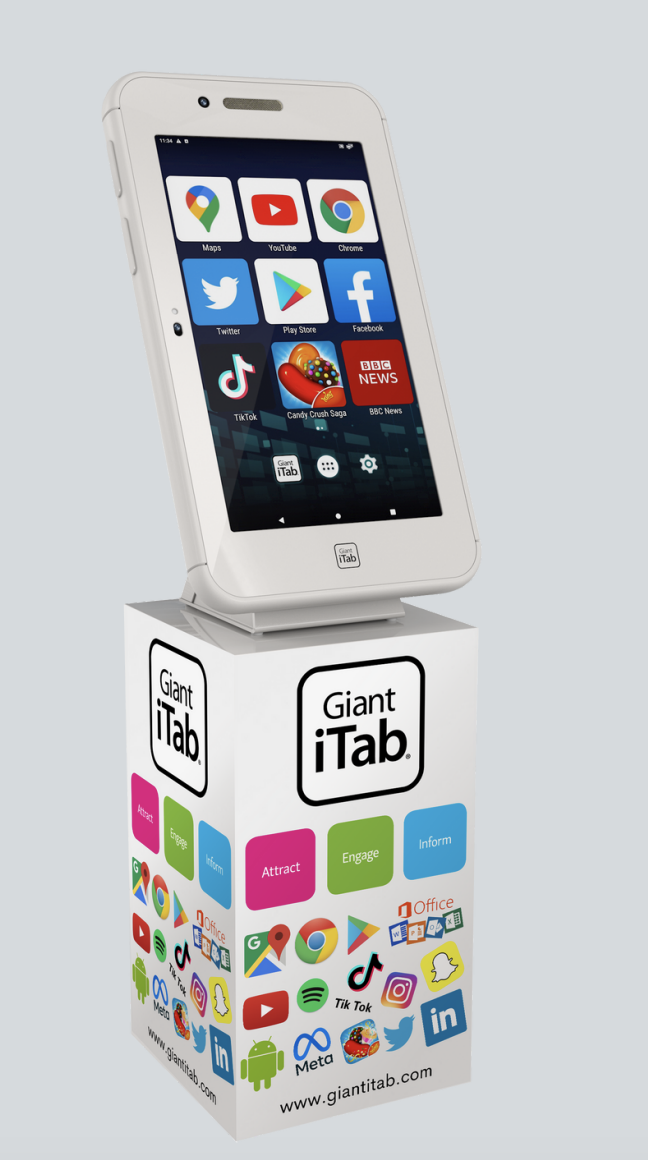 Branded Podium Stand
Ideas on how you can use the Giant iTab at your next event: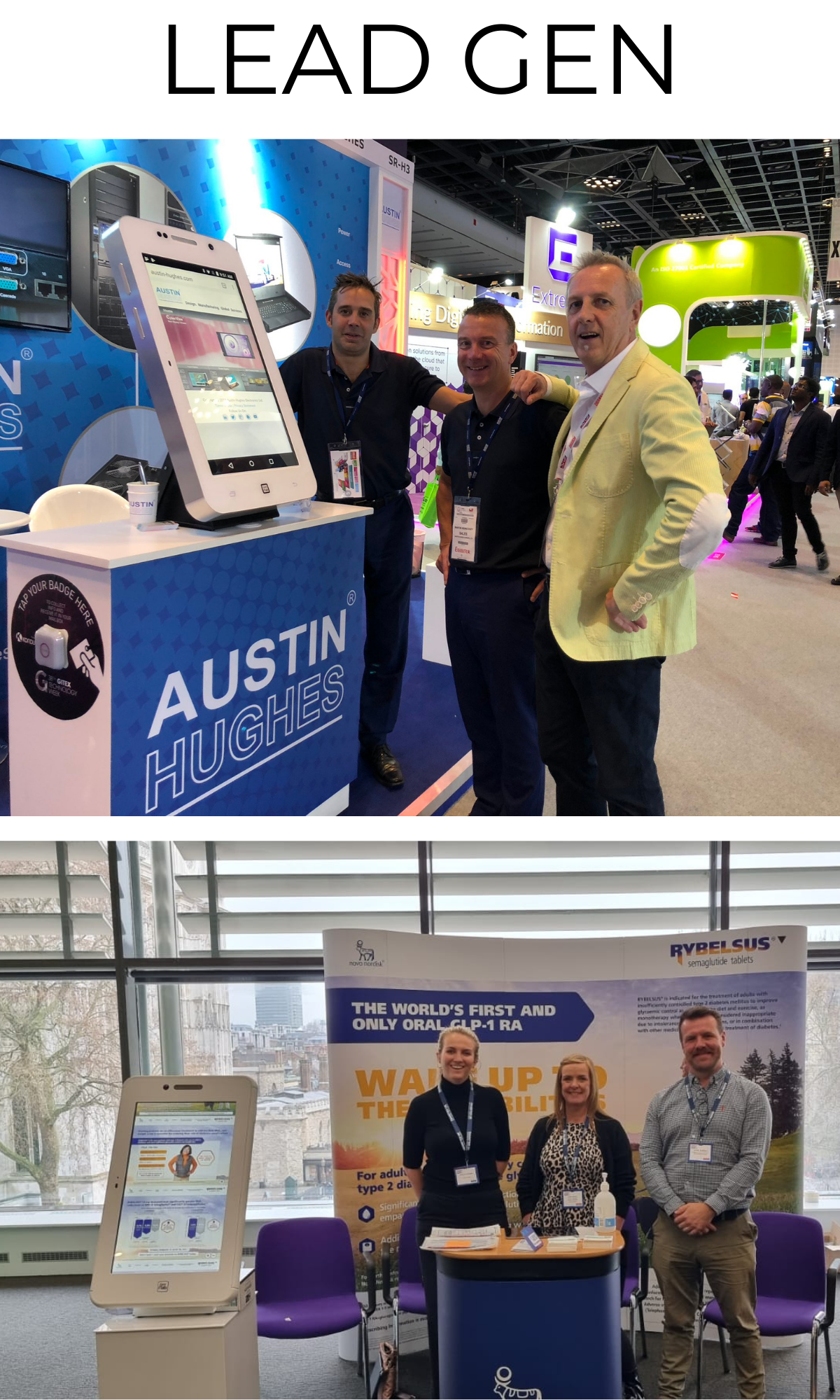 Lead Gen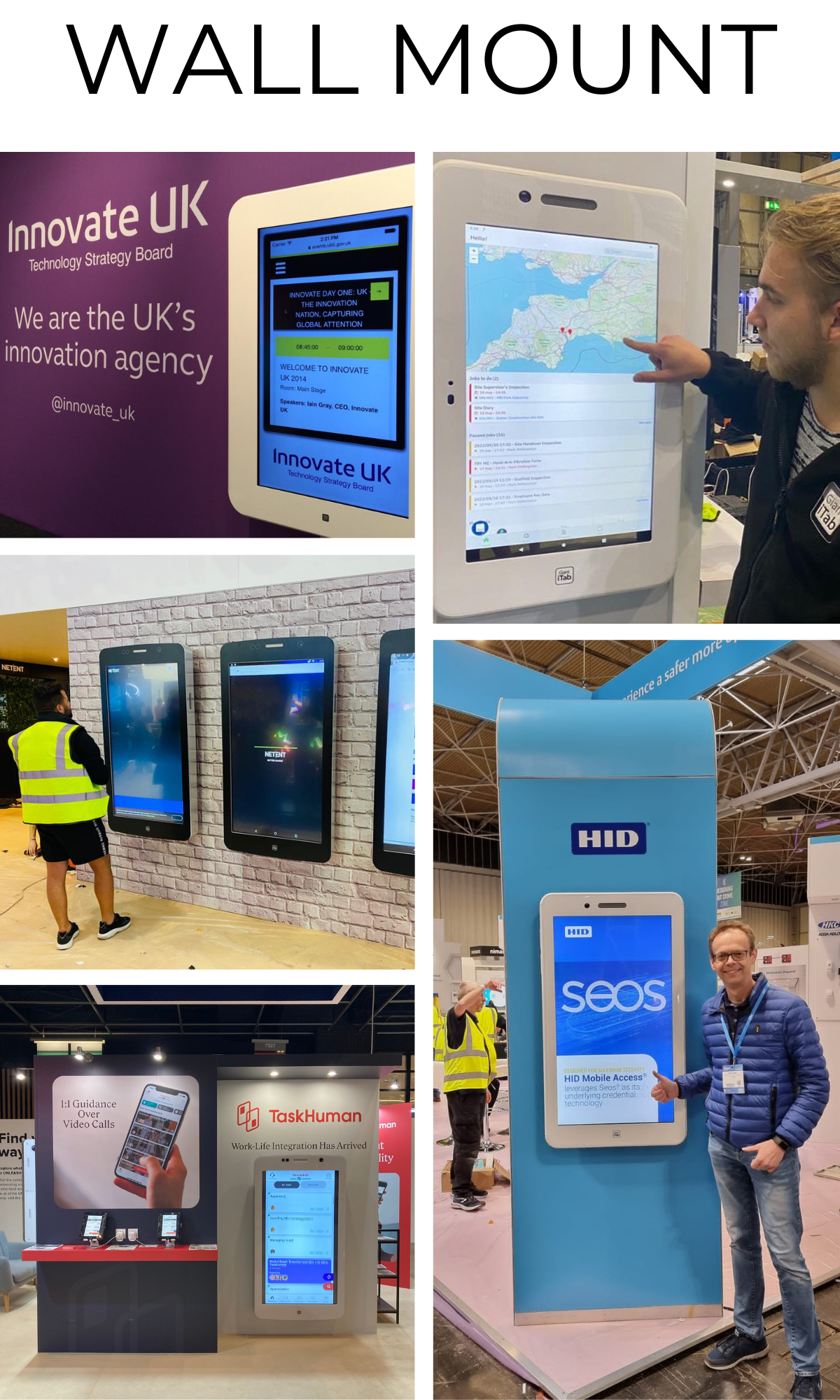 Wall Mount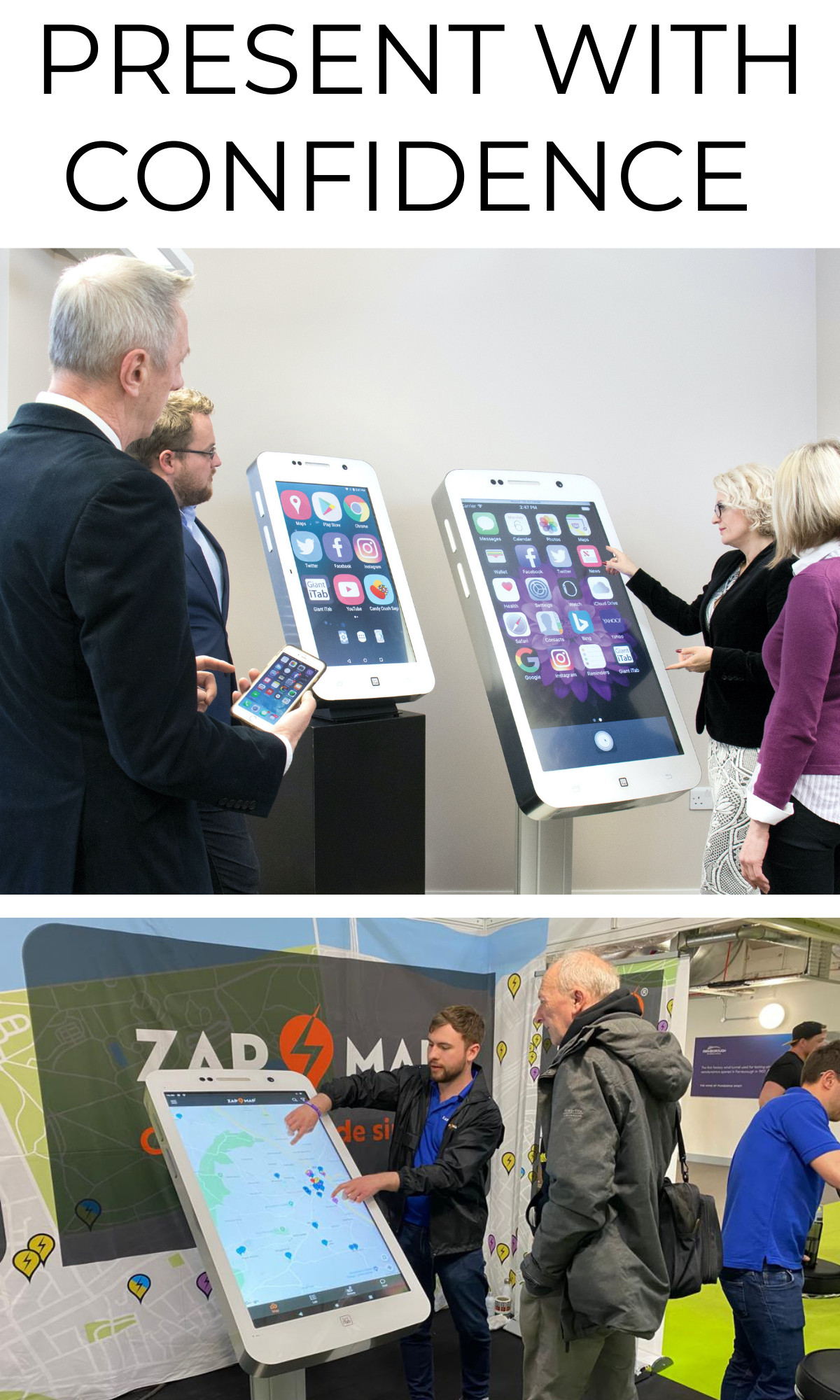 Presenting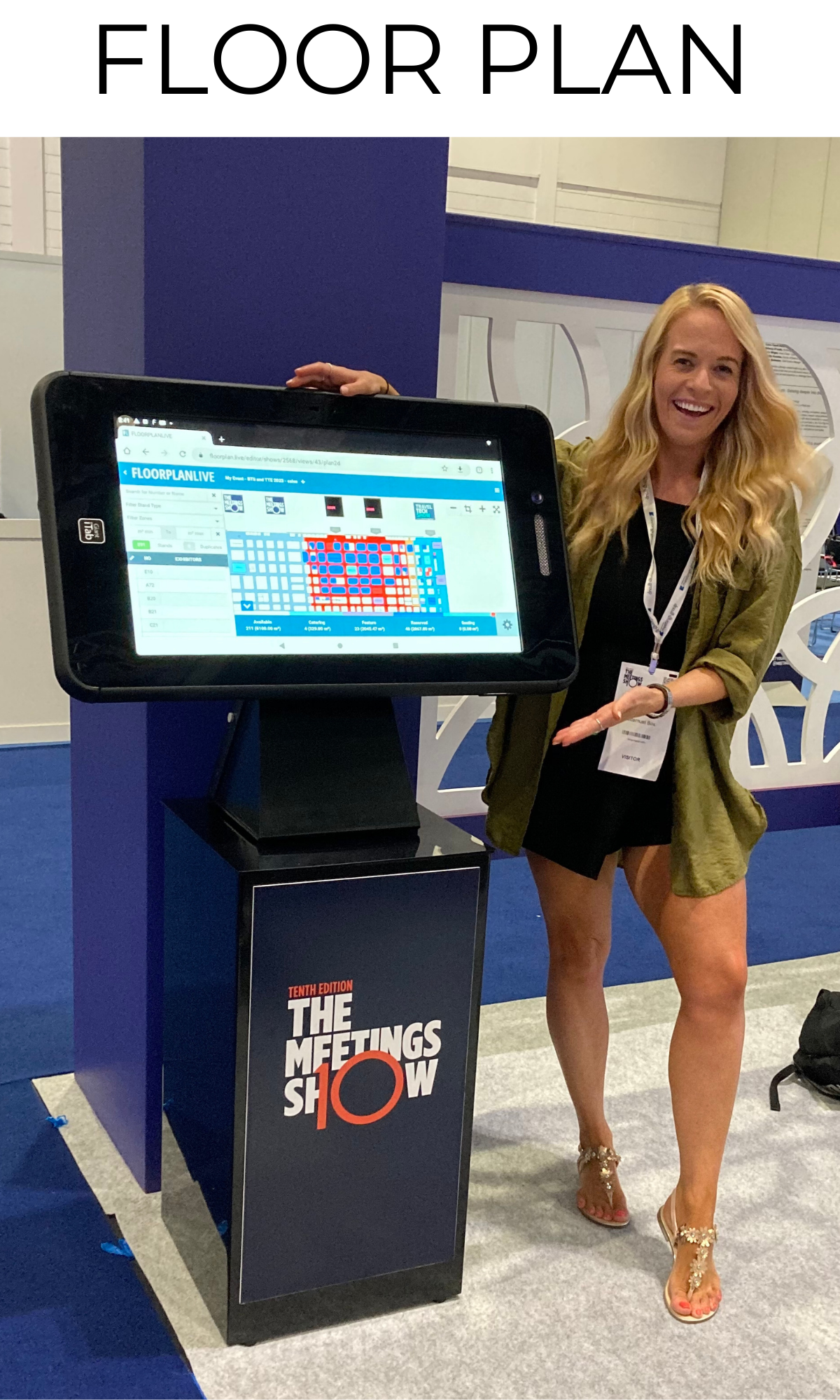 Show your event floor plan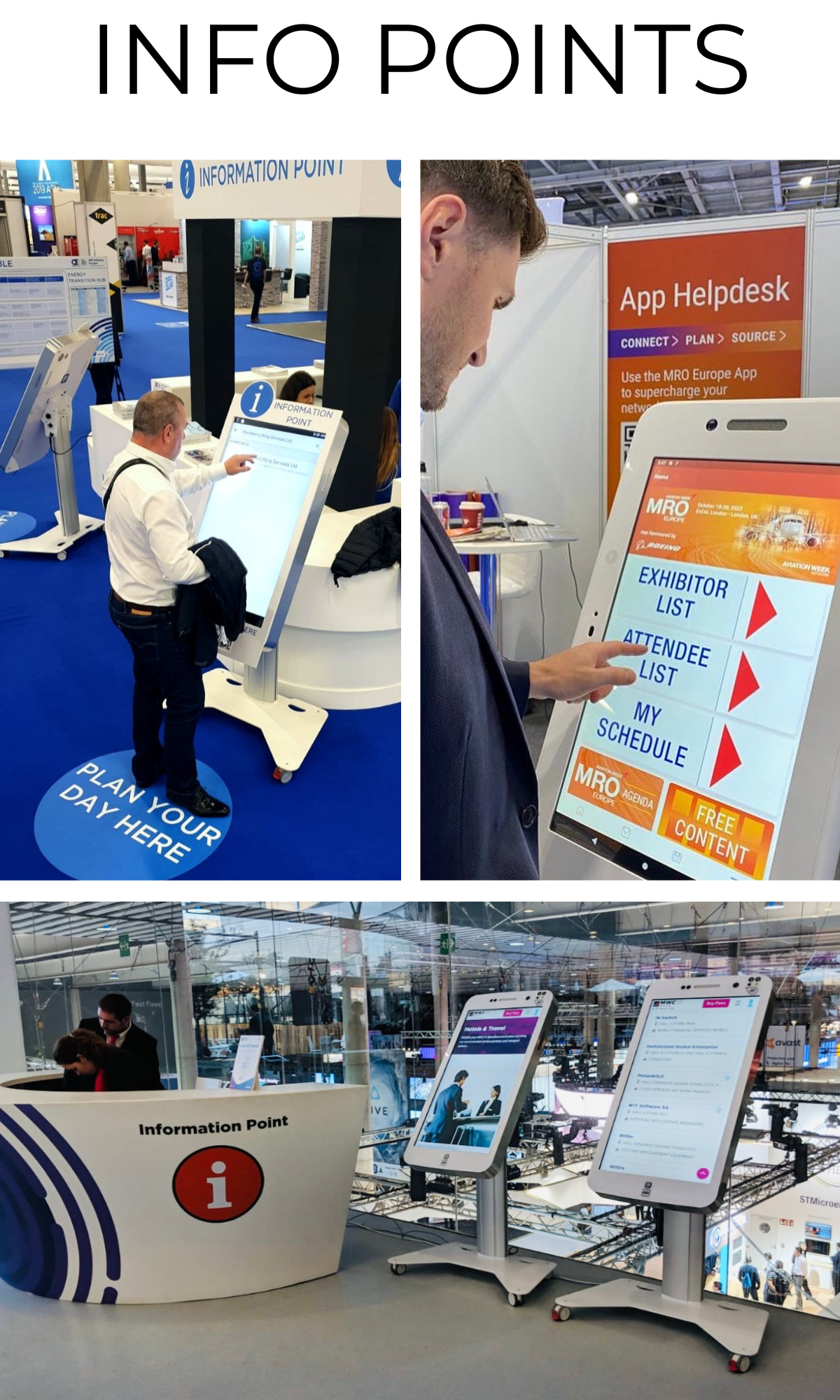 Create info plans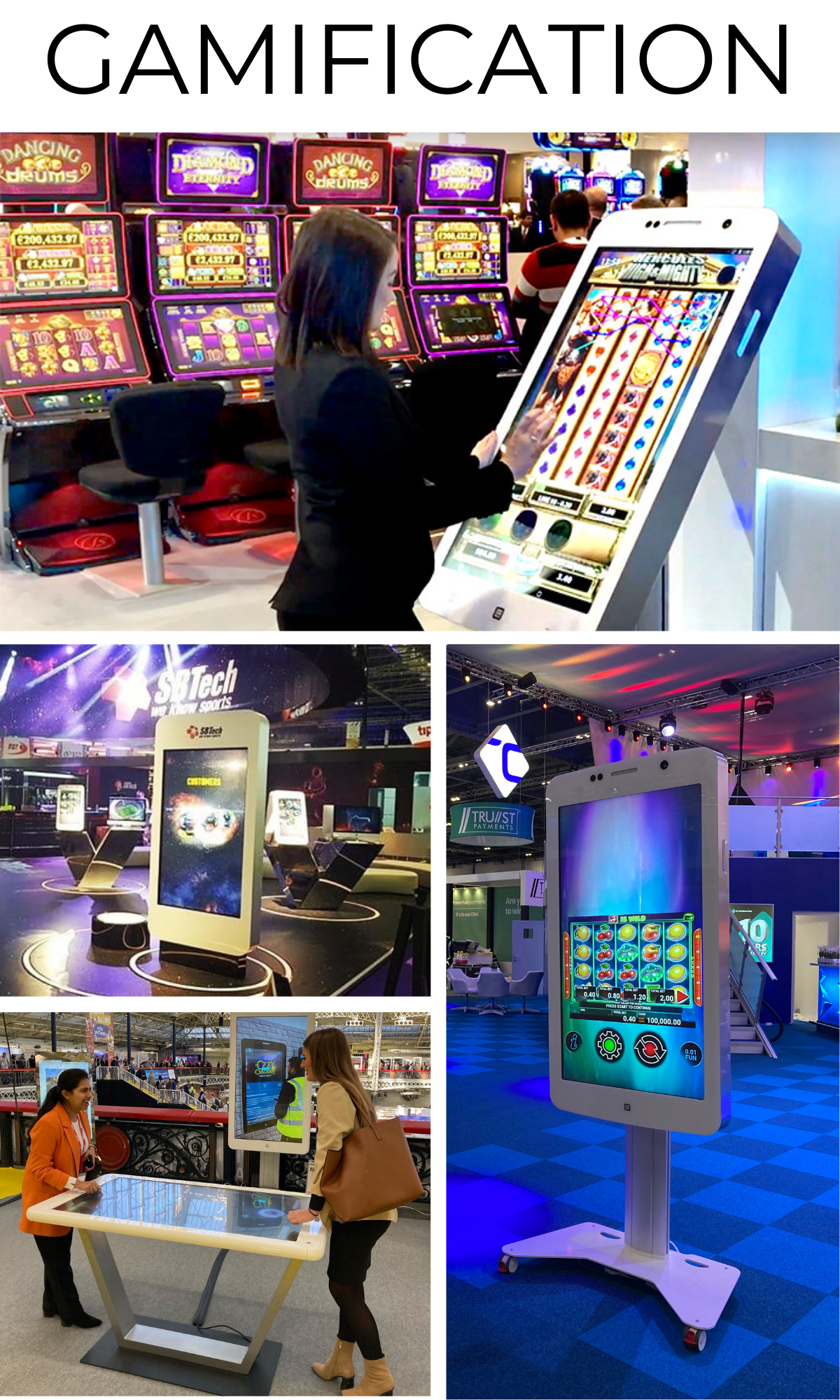 Gamification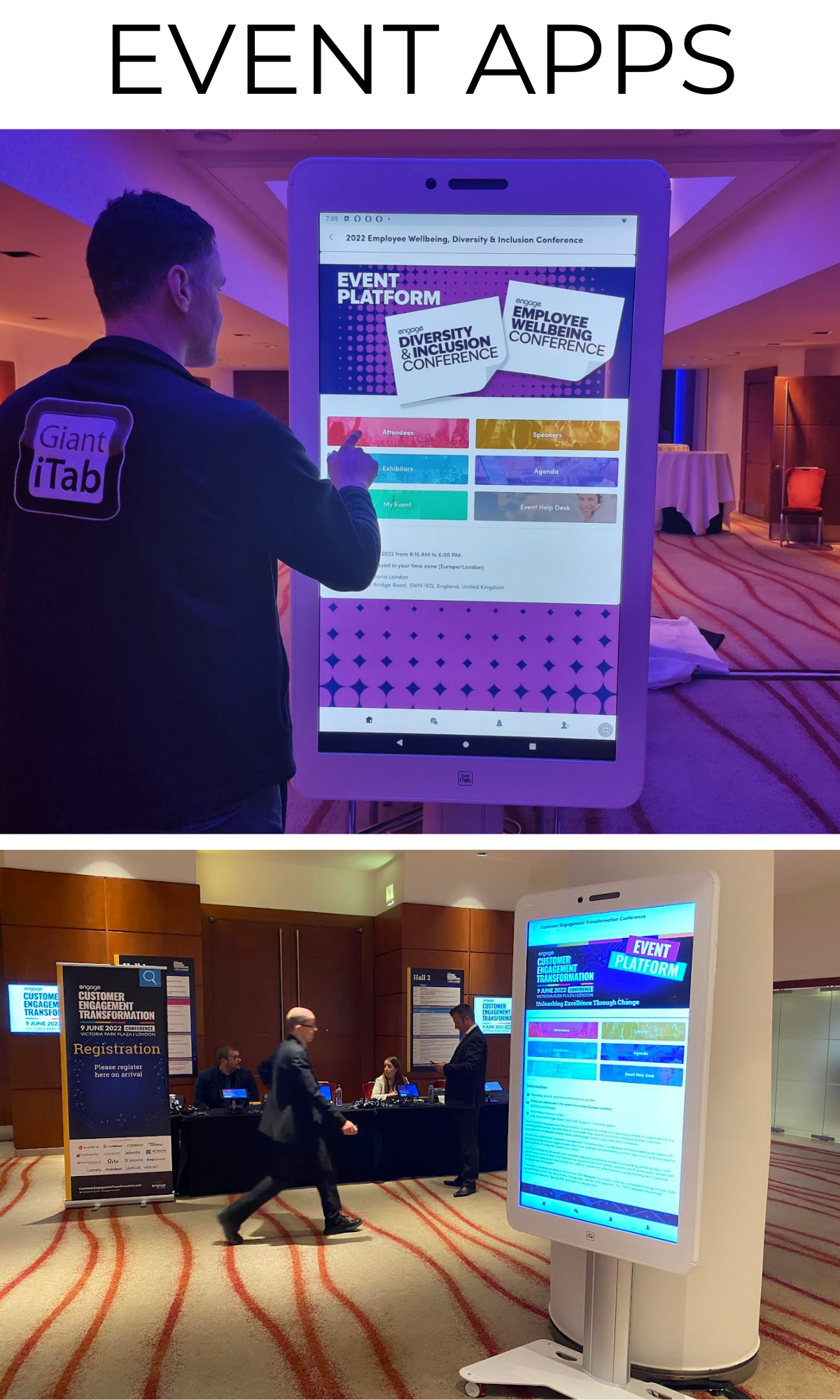 Event Apps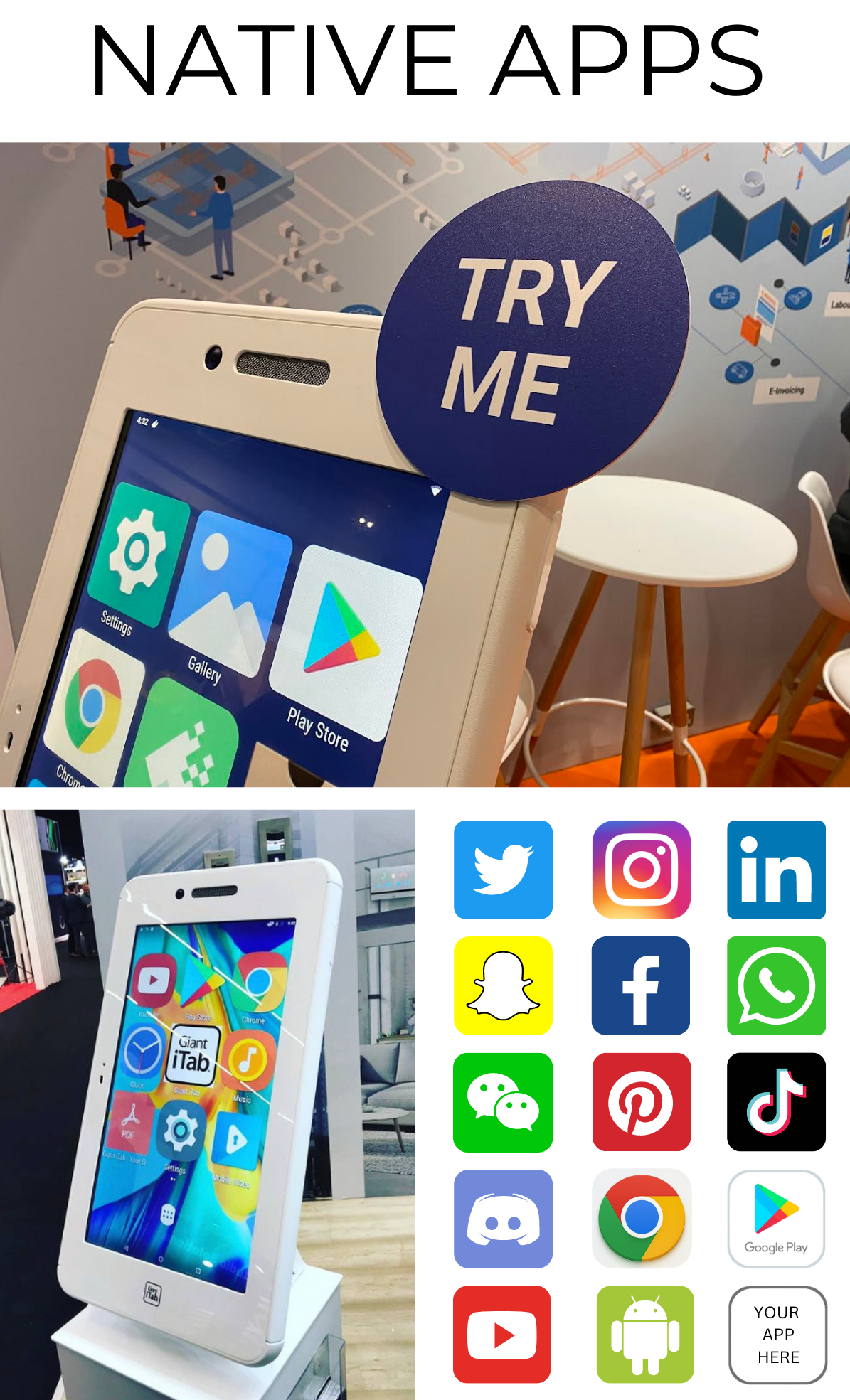 Native Apps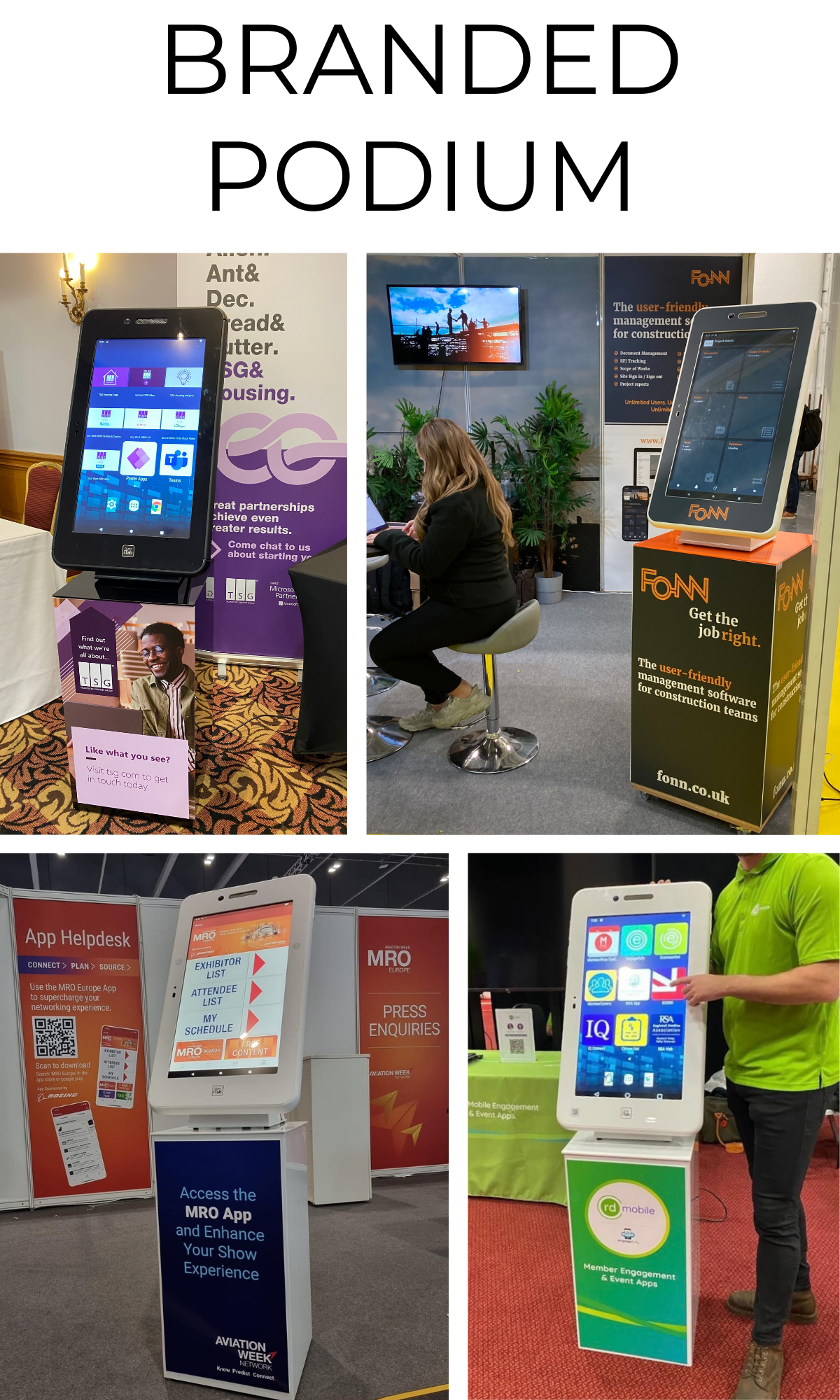 Branded Podiums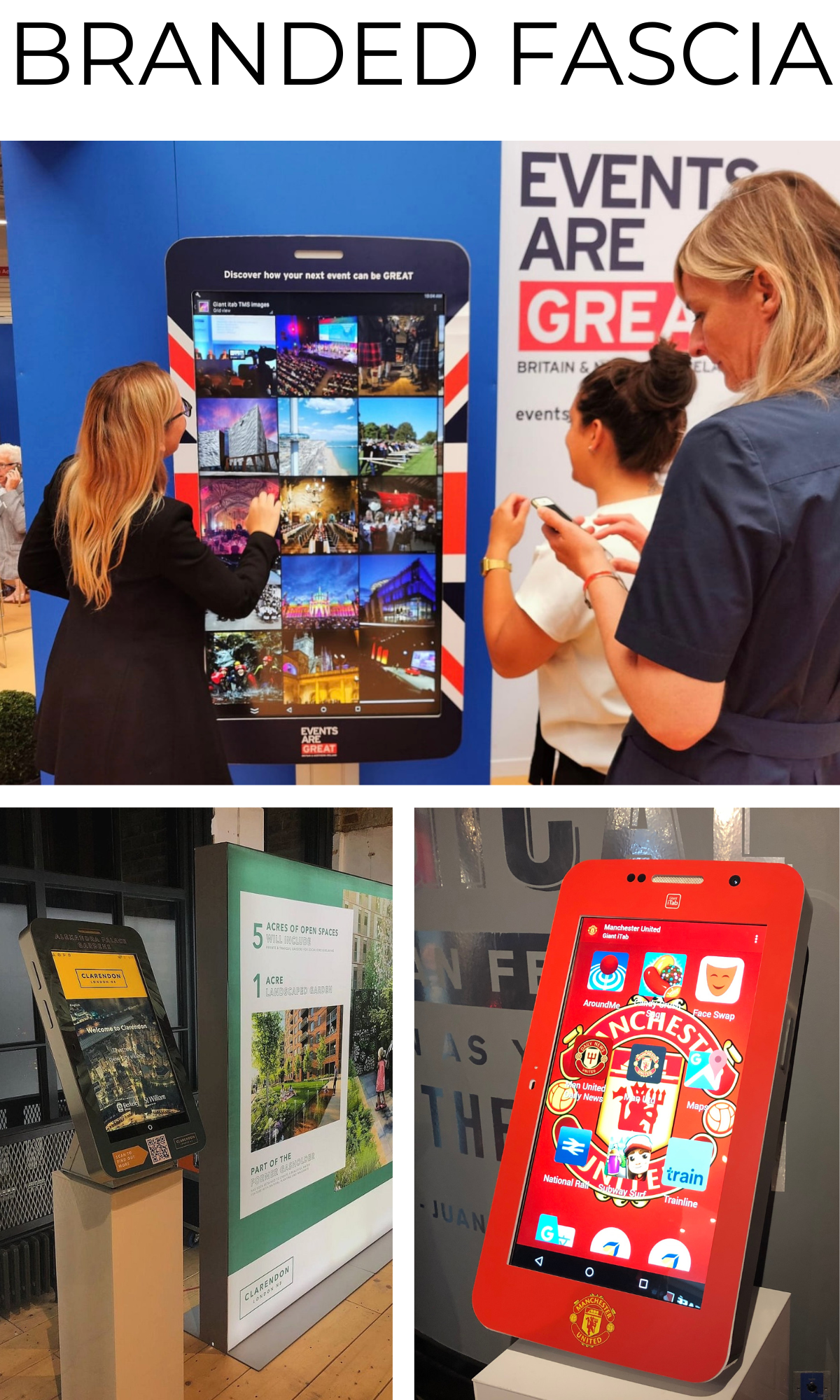 Branded Fascia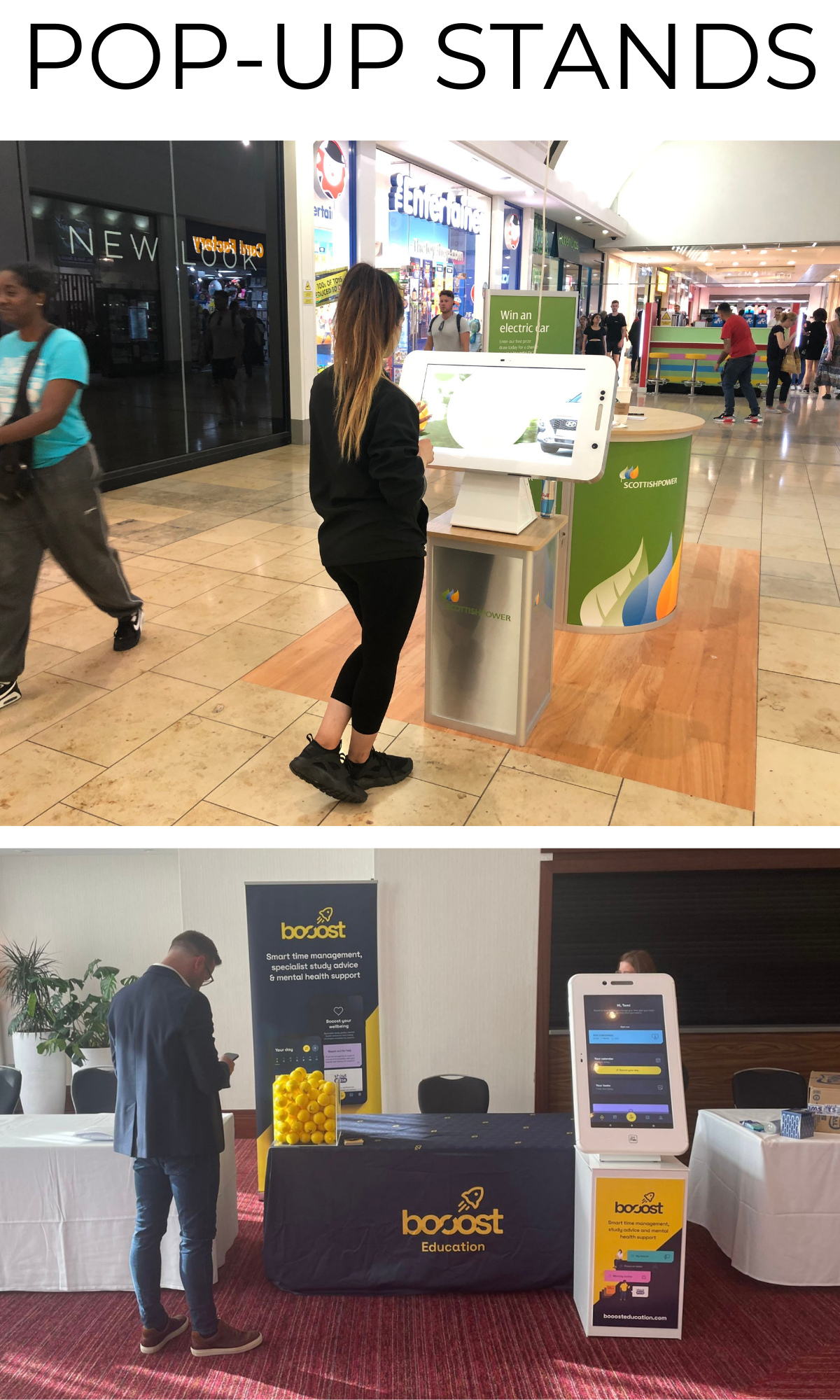 Pop Up Stands