This high quality that your brand deserves though, needs to extend beyond just the quality of your brochures and leaflets. A good brochure is only worth so much if you do not have a creative and eye-catching way of presenting it at whatever trade expo or event you are at.
Exhibitor Favourites: Zig Zag Literature Racks
Types of literature stands
In any trade show or expo, it is fundamental that you display any marketing collateral including business cards, brochures, literature magazines and more so we have rounded up the best types of different
literature and display shelving
for your next event or exhibition.
Revolving Stands
If you're in need of displaying lots of different brochures and leaflets then a revolving stand is the right option for your stand. It's perfect for those wanting to get an overall of all the different brochures available for them to take away and is definitely a space saving!
Wall Mounted
If space is an issue, wall mounted literature stands are a great way to display your brochures and leaflets, while simultaneously giving you the freedom to move without clutter
Portable
From
perspex literature rack
to
zig zag stands
which can be simply folded up and transported in a small carry case - it's no wonder they are an exhibition essential.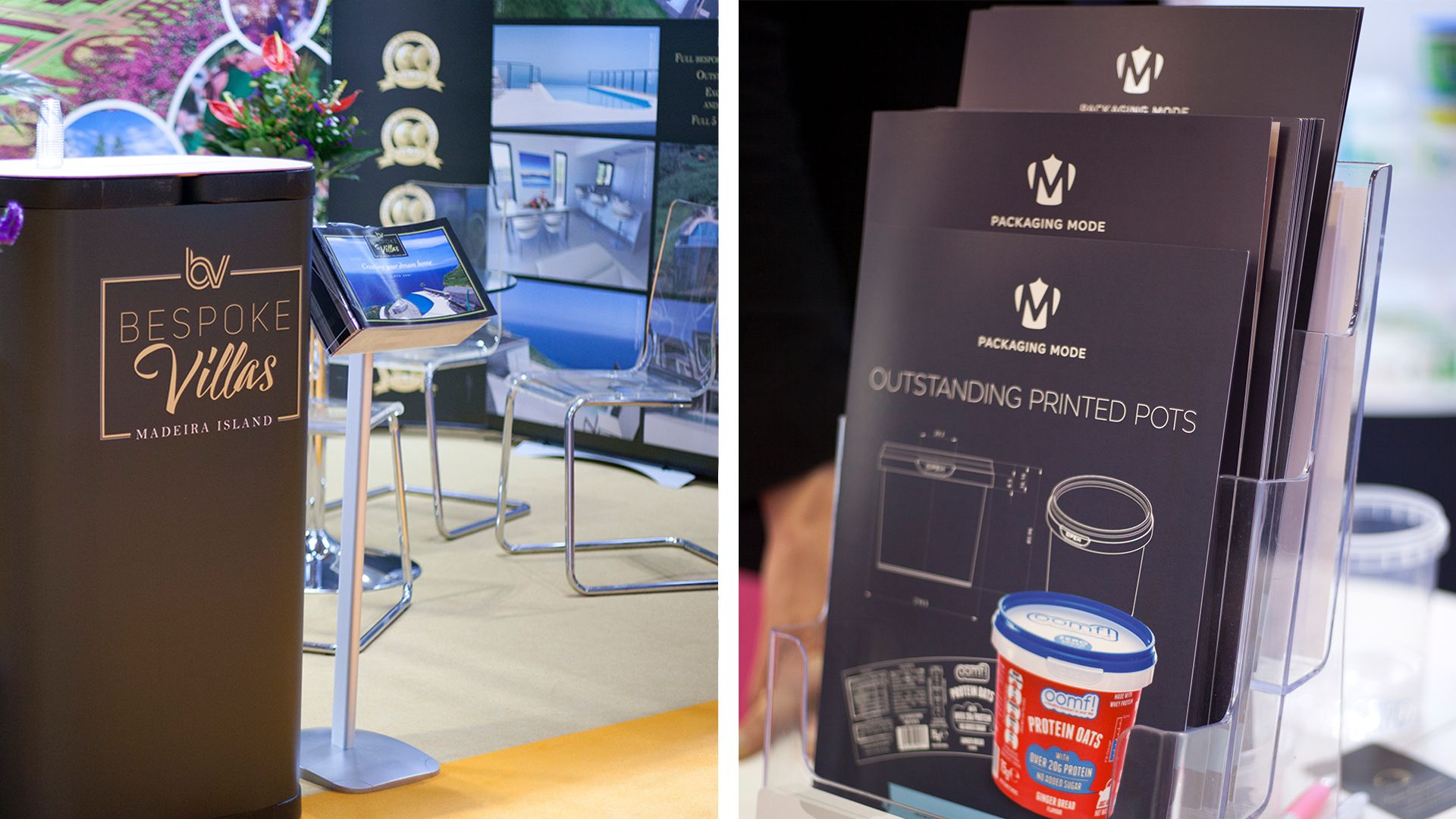 Desktop and Mobile Brochure stands
Desktop
Ideal to be placed onto a table or reception desk if space is limited and you are looking for something smaller.
Mobile
There are a plethora of stands that are lightweight and easy to move around with wheels so ideal for adjusting the position of it on your stand.