Optimum ROI have developed an intelligent Pay Per Click platform designed for the travel industry and their platform uses revolutionary AI technology to achieve superior ROI for their clients. It's no wonder that exhibiting at the world's largest travel exhibition, World Travel Market would make commercial sense to them and provide a great platform to showcase their product and generate awareness in their industry.
Why did you want to exhibit at WTM?
Peter: To showcase our company and some of the recent developments we've had, as well as to take advantage of the excellent networking opportunities presented.
What were your aims for the exhibition and what did you want to achieve from exhibiting?
Peter: We hoped to increase our exposure among large travel clients and to start discussions about strategic partnerships.
What was it like working with us?
Peter: ExpoCart were very professional and the level of support was great.
Why did you choose ExpoCart for your exhibition stand at WTM?
Peter: The combination of price, service and flexibility. And Aidan is a charmer!
How was your WTM experience?
Peter: Very positive!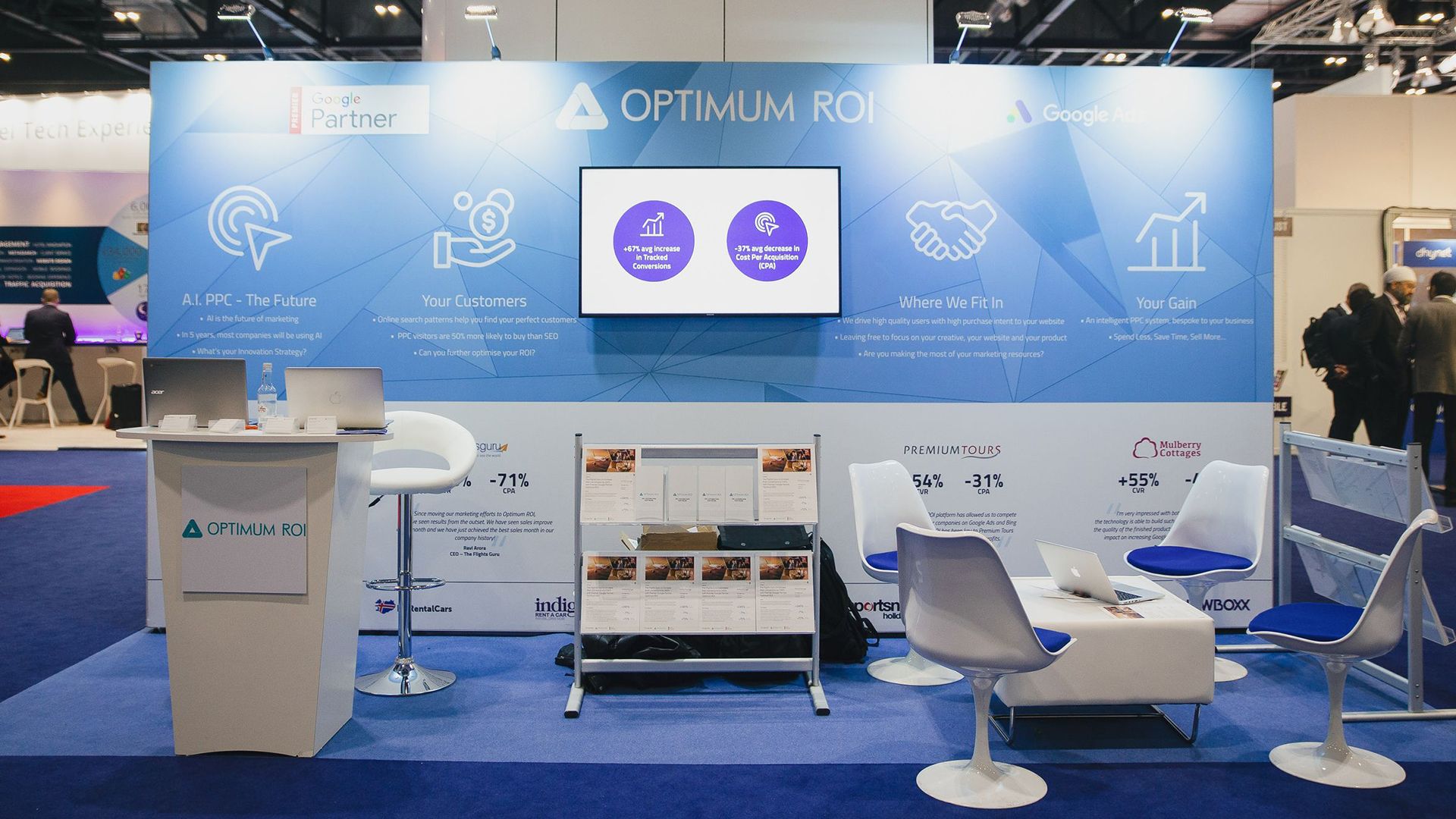 Optimum ROI Modular Stand
Aidan, Our Sales Manager's word:
"Working with Optimum ROI was an absolute pleasure as Commercial Director, Peter had a strong understanding of what they wanted to achieve at the exhibition and what core elements they wanted to incorporate within the stand to allow his staff to engage with visitors and prospective clients.
From working with Peter, their core aim was to demo their product to as many visitors as possible and create an inviting meeting space to talk in more depth to clients.
They wanted to have their branding and primarily brand colours clearly visible so we incorporated their brand colours on the back wall as well as having furniture and carpet to tie it all together. The design process was very smooth and hassle free as we were able to put together some core concepts and fine-tune them to perfect the design.
We're looking forward to working with
Optimum ROI
for their next exhibitions and we're glad got hear WTM was a great success!"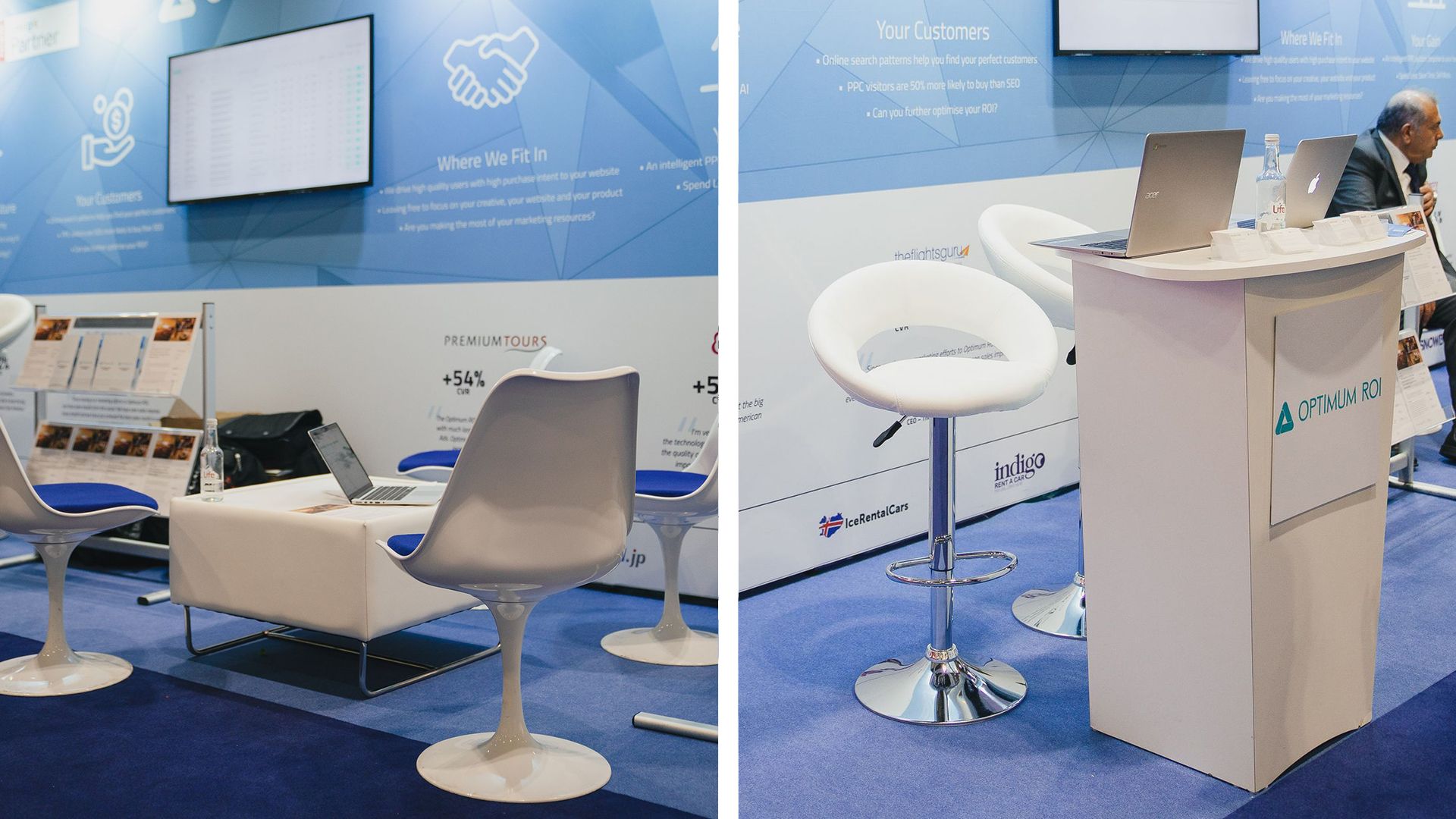 Left: Block Coffe Tables & Tulip Chairs
Their Bespoke Stand Build Solution was composed of: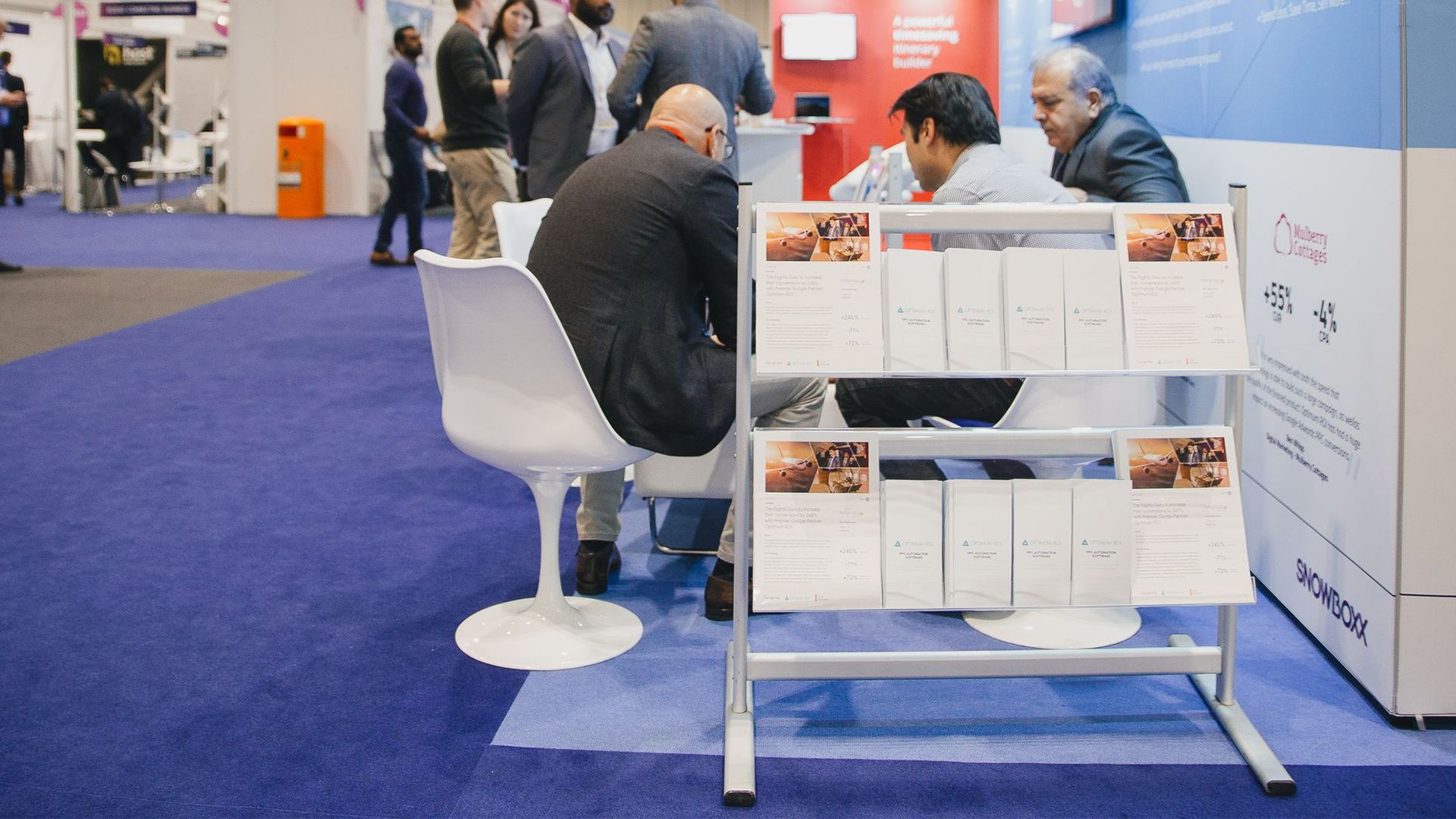 2 Tier Brochure Racks
Interested in having a bespoke stand build at your next exhibition?
Get in touch
with us now.