Hotel Tech Live, co-located with multiple other events including Restaurant Tech Live, Bar & Restaurant Design Show, Takeaway Innovation Expo and more, is the place to be if you're in any way involved in the hotel, bar or restaurant industries.
There's three main purposes for this cluster of exhibitions:
1.
To provide a breaking ground for companies at the forefront of technological advances in the industry.
2.
To showcase the newest trends in hotel, restaurant and bar design.
3.
To provide a full programme of talks, panel discussions and seminars from industry leaders – there were over 150 expert seminars over the two day event!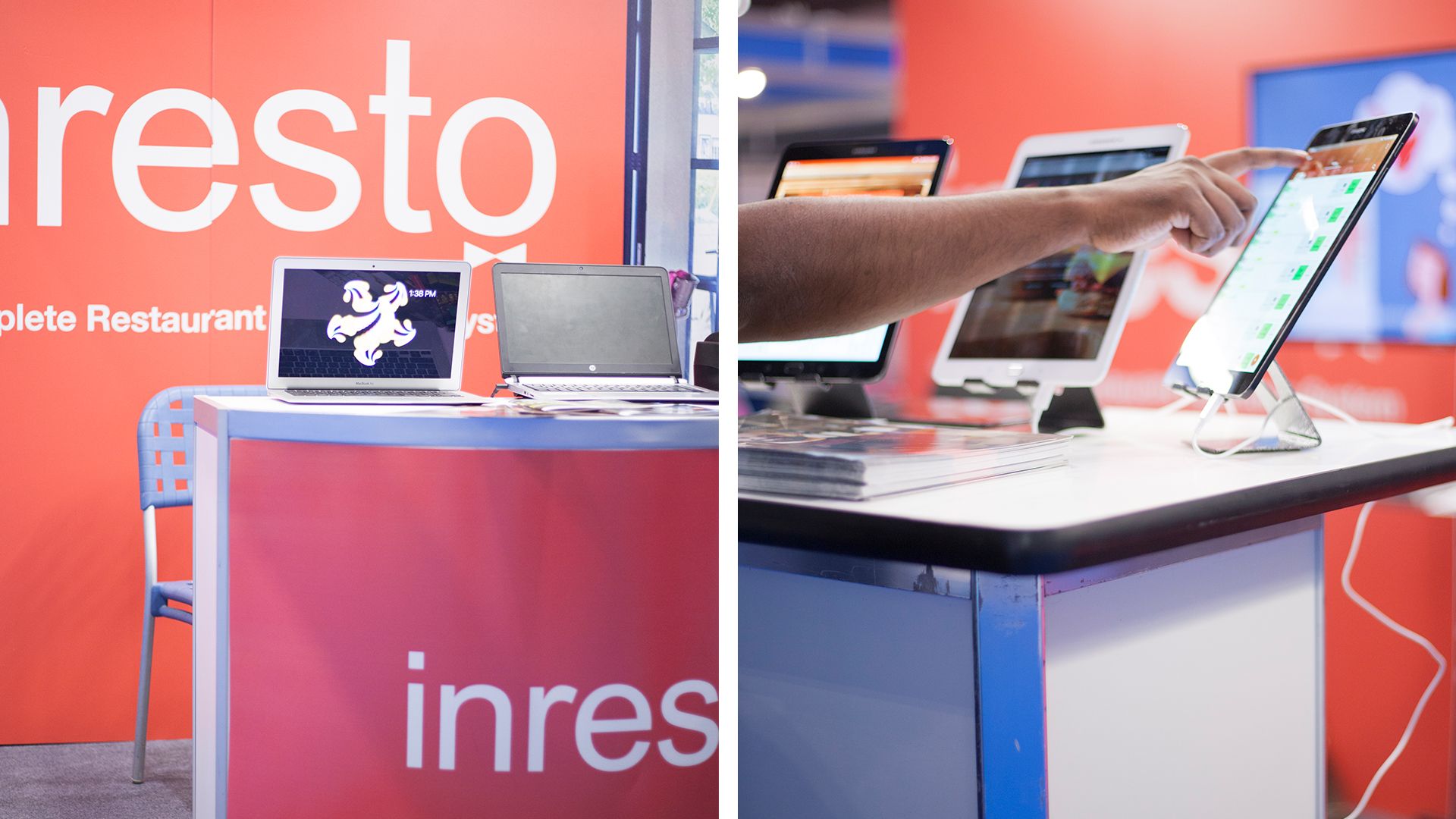 Lots of stands incorporated tech including iPads & TVs, and high quality designer furniture
This show is at the forefront of driving change and innovation in the hotel and hospitality sector, it's where experts come together with ground breaking tech and design start ups, and the result is tangible development and modernisation of their shared industry. Here at ExpoCart we helped exhibitors with their stands at all of the co-located shows, and we sent our photographer down to ExCeL to snap some pictures of the stands.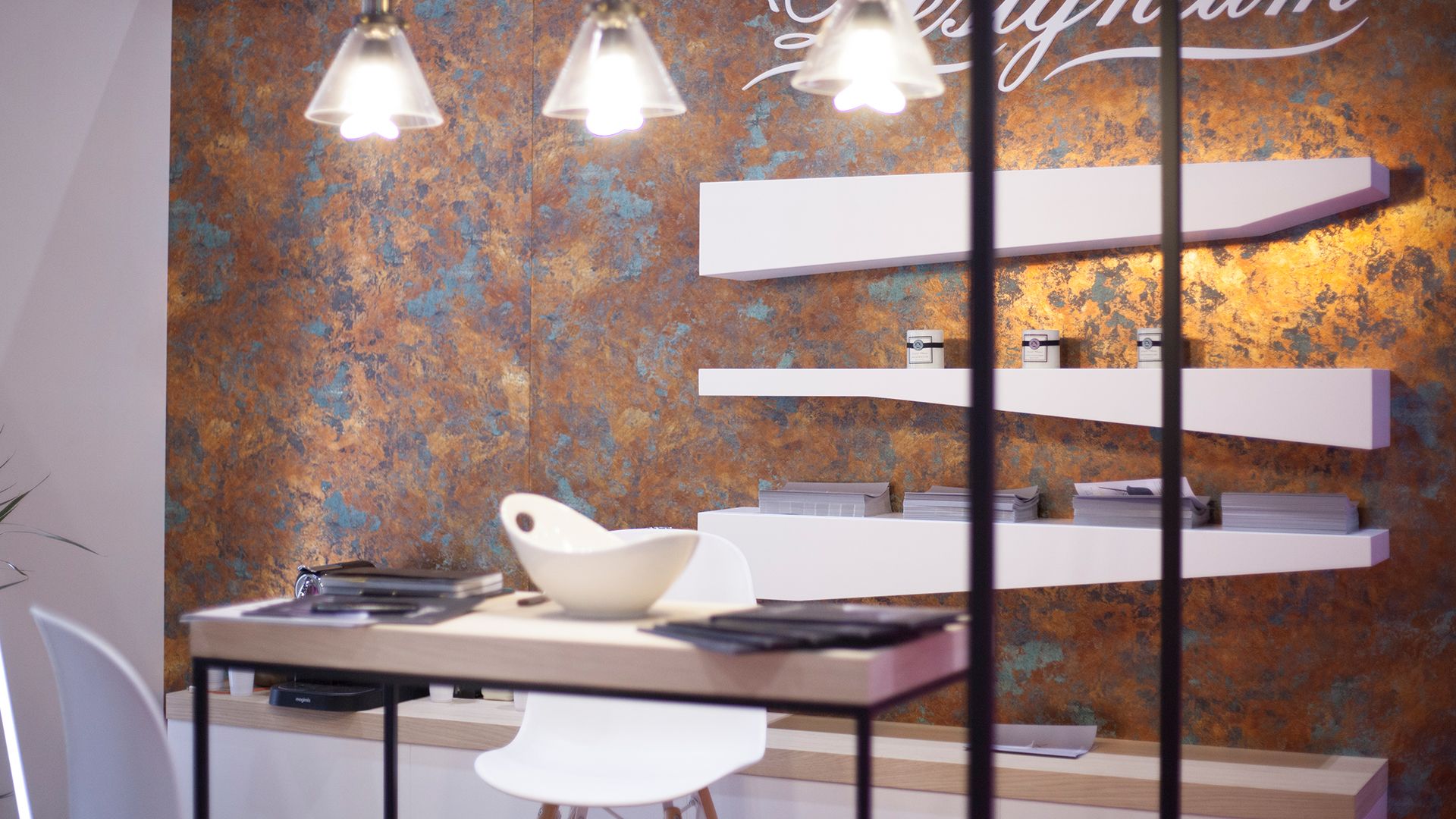 Interior design companies were easy to spot by their beautifully designed, unique take on traditional shell scheme stands
The technology and innovation focus of the exhibition meant that lots of stands had harnessed impressive
AV equipment
to stand out from their neighbours and display their products to visitors. While there were plenty of
TV screens
,
iPad stands
and touchscreens, there were also an impressive number of stands utilising the growing medium of VR to showcase their futuristic products. For the companies launching new products and exhibiting for the first time, brand awareness was the name of the game, so there were lots of cohesively branded stands with
shell scheme graphics
and
counter graphics
.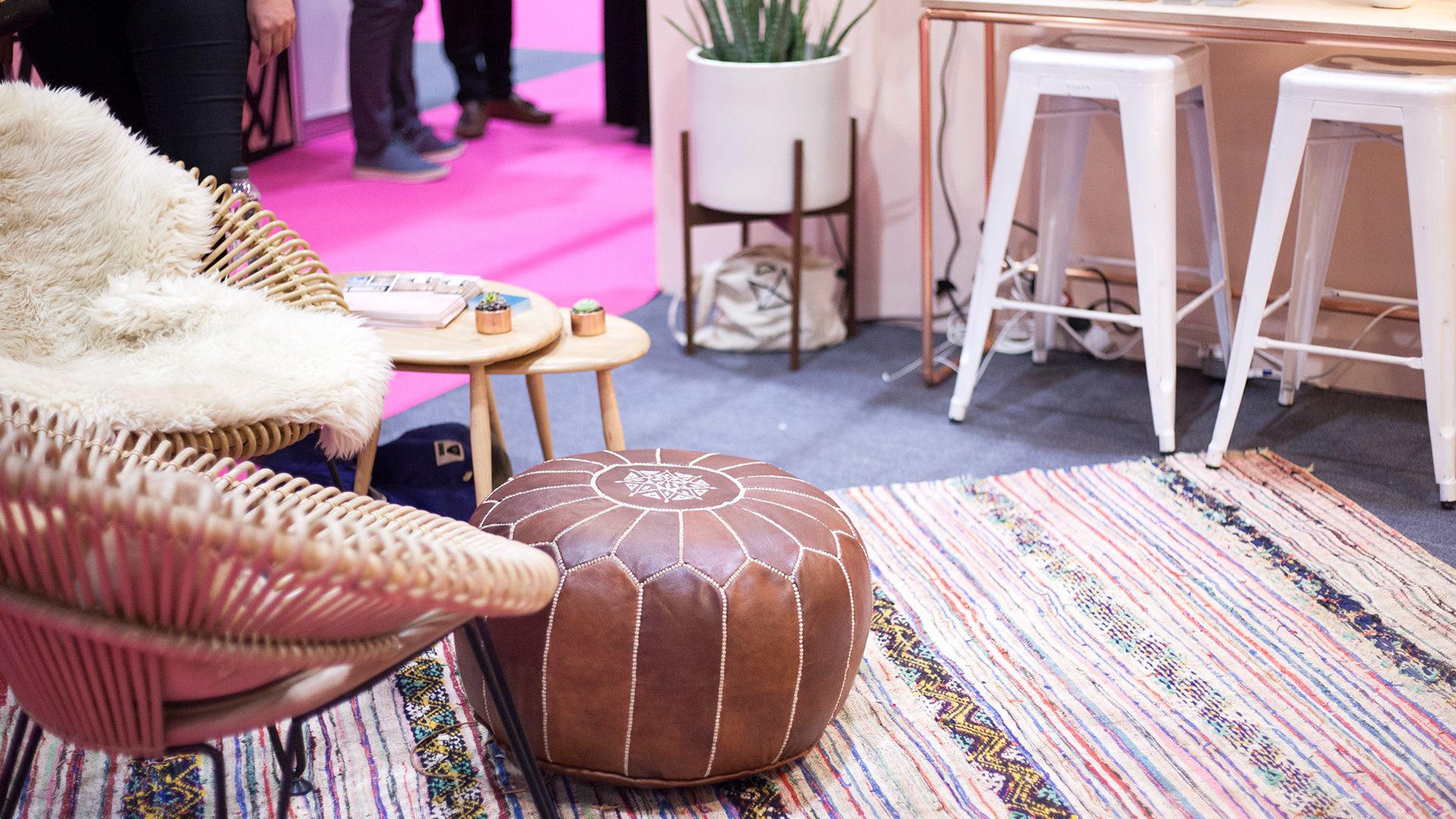 Lots of booths looked more like hotel interiors than exhibition stands!
Style was also an important factor for exhibitors, with lots of stands designed to simulate the inside of a bar, hotel or restaurant. The stands for wallpaper and furniture designers stood out as especially unique and attractive. It can be rare to find a trade exhibition where so many stands are designed to be beautiful, rather than informative, so we got plenty of event and design inspiration at this event!