Social media is a crucial marketing tool at events
Social media is everywhere and is a great tool not to be missed in the run up and during your event, if used in the right way it can become your most effective and invaluable marketing secret superpower!
1. Understand the basics
With so many different social media channels, it can become an overwhelming place without the basic tools and an understanding of when to use certain platforms. You may decide to choose just a few channels to really focus on and hone for your brand as it completely depends where your customers hang out. Do some research and understand what channels your competitors are using, take inspiration and make it your own!
2. Know your Sponsored Posts from your Hashtags
Double down and invest time in the social media platforms which you think you can excel at. This may take time to see the results but be patient and results will come. People who may not necessarily have otherwise known about your business may find you on social media through sponsored posts of yours, your page coming up as a suggested page, through a mutual friend who has engaged with your page or by being tagged at the same event.
3. Be Creative & Authentic
Quality is key and add value and not just clutter and noise. Focus on creativity and nurturing ideas to develop into authentic posts which can garner engagement and interest. Build resources like blog posts, giphy images, video content and infographics to help your post engagement.
4. Invest in A Step & Repeat Banner
Put the social in social media and get people at the event involved. A great way to do this is to have a step and repeat banner covered in your branding and logo and encourage people to start snapping pictures in front of the
pop-up stand
and then tagging your brand.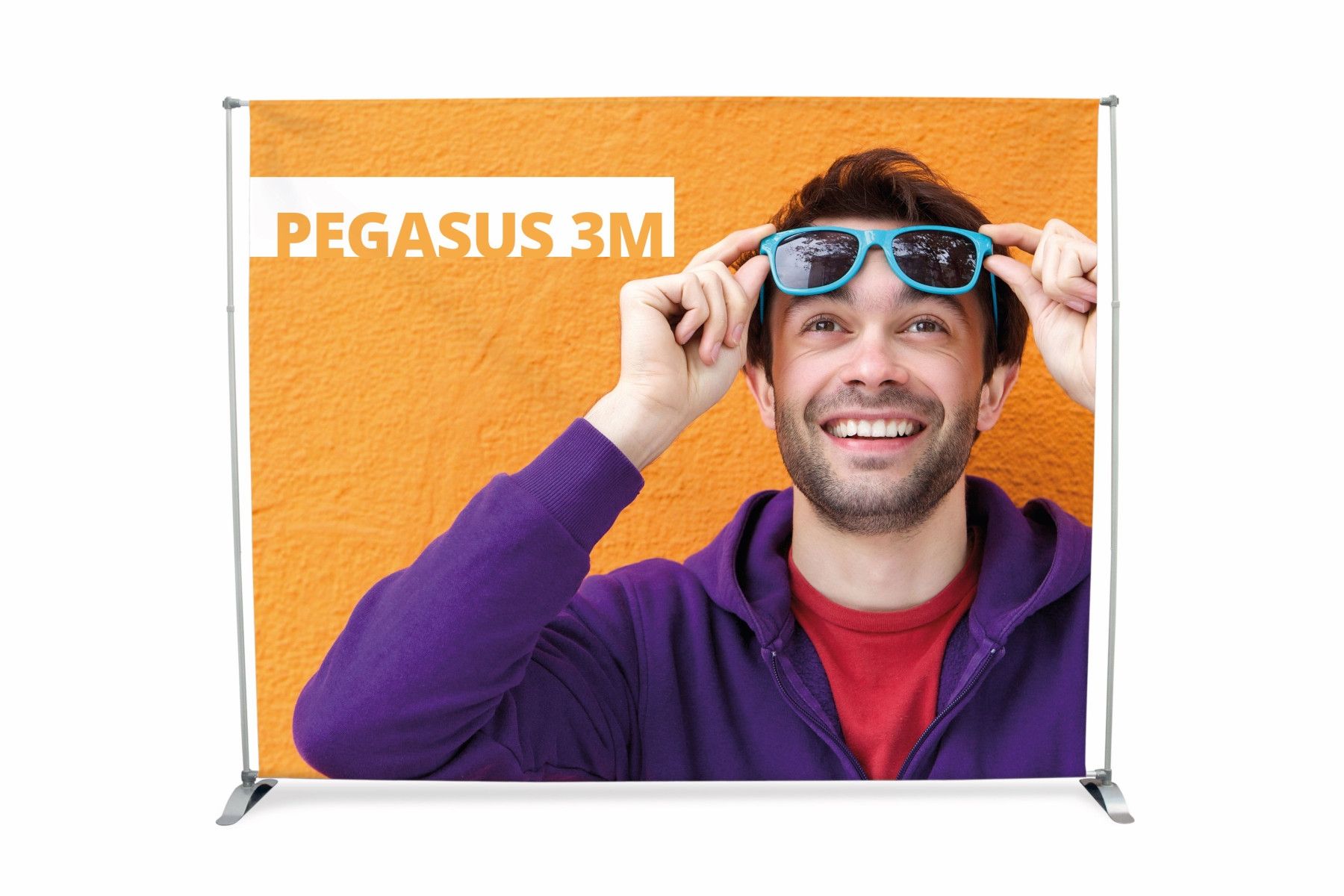 Step & Repeat Banners also know as Tension Banner Stands
5. Learn How to Selfie
And we don't mean this in the traditional sense. Grab yourself a
selfie frame
and blend this with your step and repeat banner for an on-brand photoshoot with every customer you can get on-board!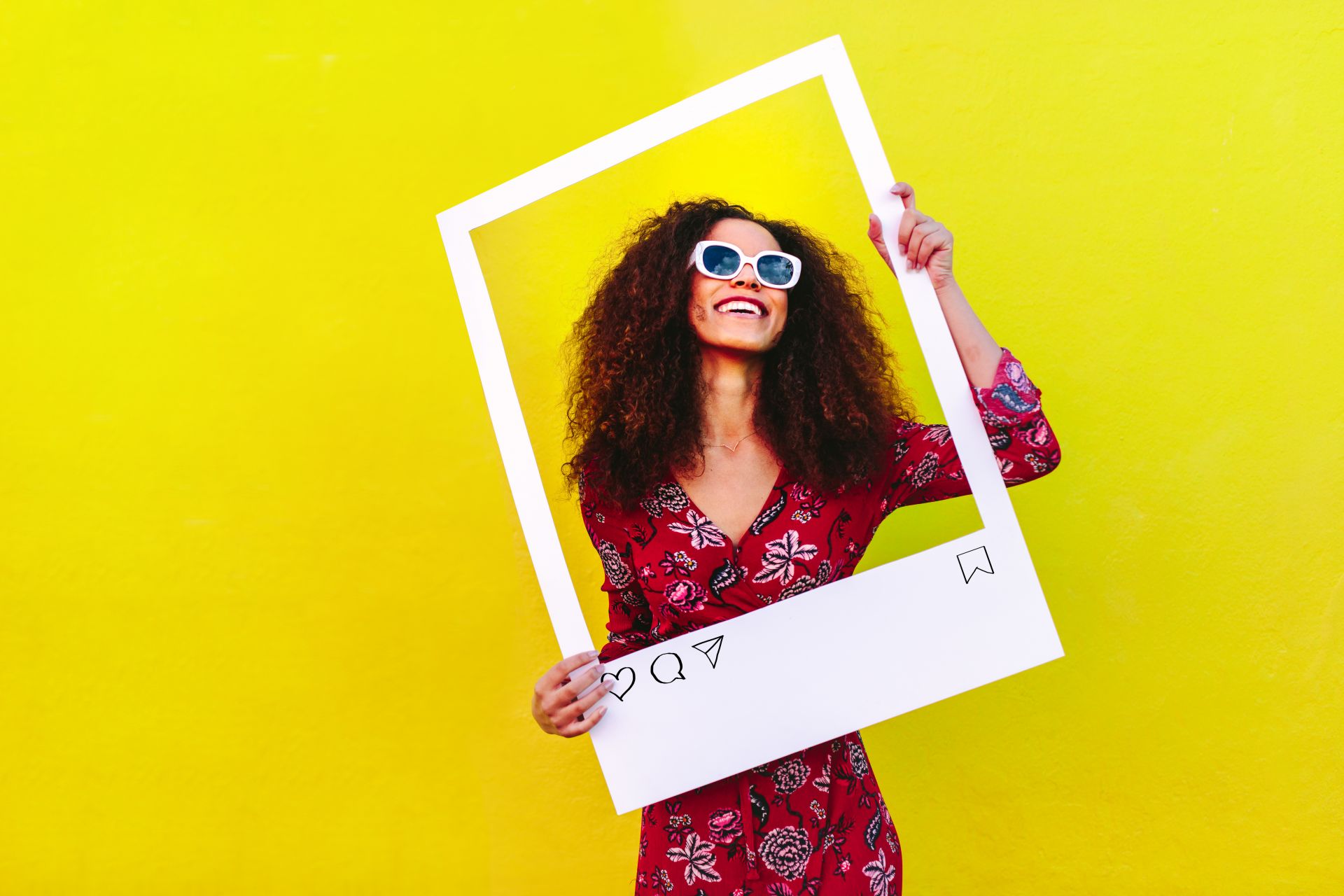 Printed selfie frames are perfect for capturing the perfect shot
6. Showcase Your Channels
Get your social media channels in front of people in an impactful way with things like
giant iTab
screens and large-scale
touch screens
. Get people clicking follow right there and then in a fun way.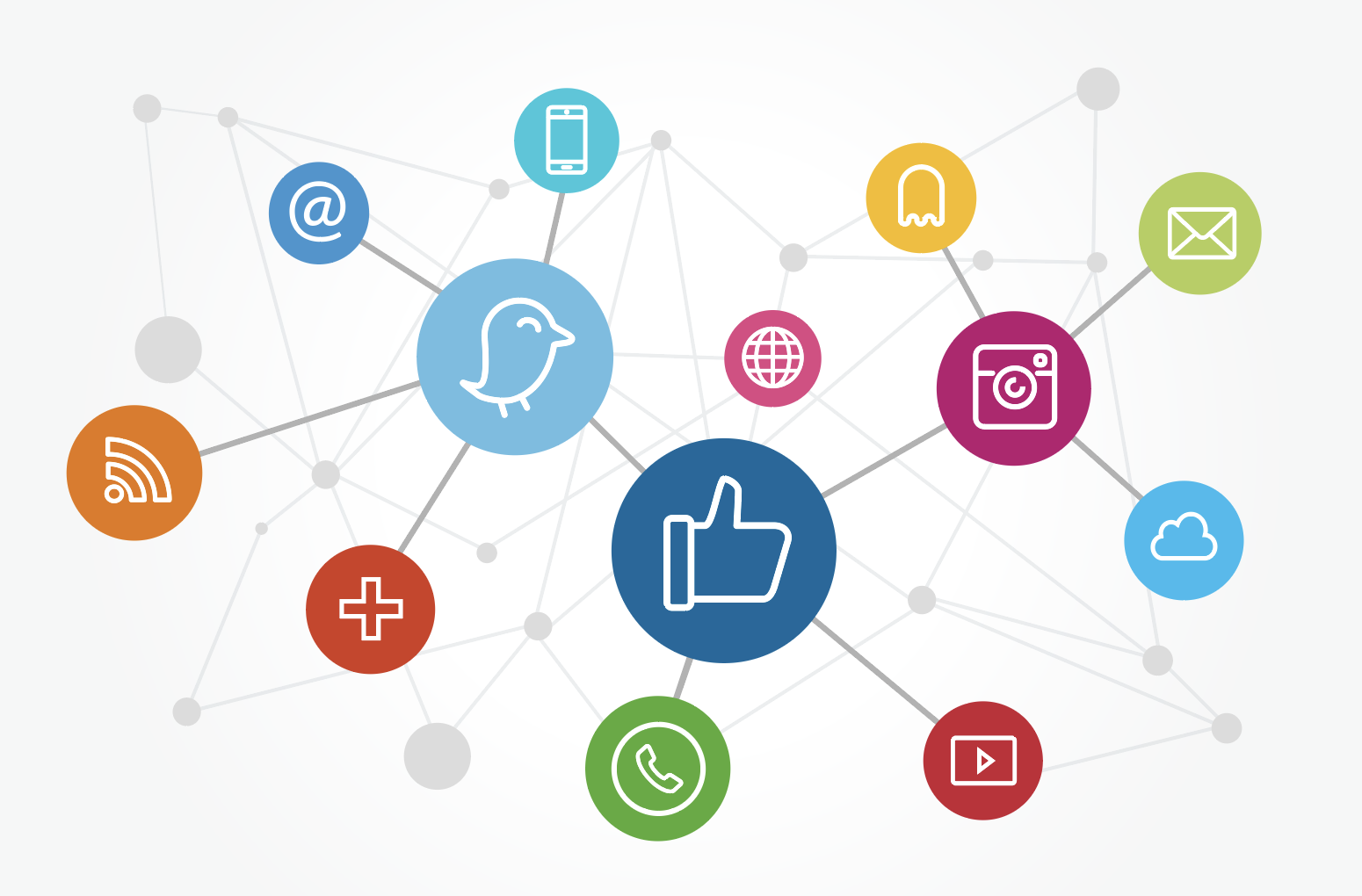 Twitter, Facebook, Instagram, Linkedin
7. Make the Most of Video
Statistics show that people engage more with video than text or image. So why not use video wall hire to showcase your latest promo video or TV advertisement.
Capture the moment with videos
8. Get Competitive
Create a competition to get people interested in your brand and give them an incentive to start following you on social and engaging. Promote this in a fun and unique way that catches the eye with a large fabric exhibition stand designed and made specifically for this event.
9. Keep it Regular
People always say consistency is key and they're right! It applies to social media so keep your followers up to date with regular content being posted each day. Start small and build it up, there is nothing worst then blasting out posts like no tomorrow and going silent for a few months because you set the bar too high so lesson here is keep it simple and build up your social media posts step by step!
In order to stay on your followers' front of mind, you need to be relevant. If you never post or if you post irrelevant things that won't interest your followers, over time you will lose followers. To prevent this, post creative and personable content and give your followers what they're looking for. Posting updates on your social media using hashtags which are relevant to the event or exhibition you are at or tagging the expo itself is an easy way for visitors to notice you.
10. Speak to your Customers and Followers
Interaction is key. Customers are more likely going to buy off you if they see social proof so make sure you interact with your customers. Retweet and engage with their posts!
To use these tips and make the most of your social media while attending events and exhibiting, ExpoCart has you covered with the all-important items you need. From branded
step and repeat banner stands
and
fabric displays
perfect for a team selfie to touch screen hire which allows you to show off your social channels and much more, find exactly what you need for your next corporate event or exhibition, here on ExpoCart.
Check out these fantastic videos by Event Manager Blog with their best 6 tactics for to promote events using social platforms: