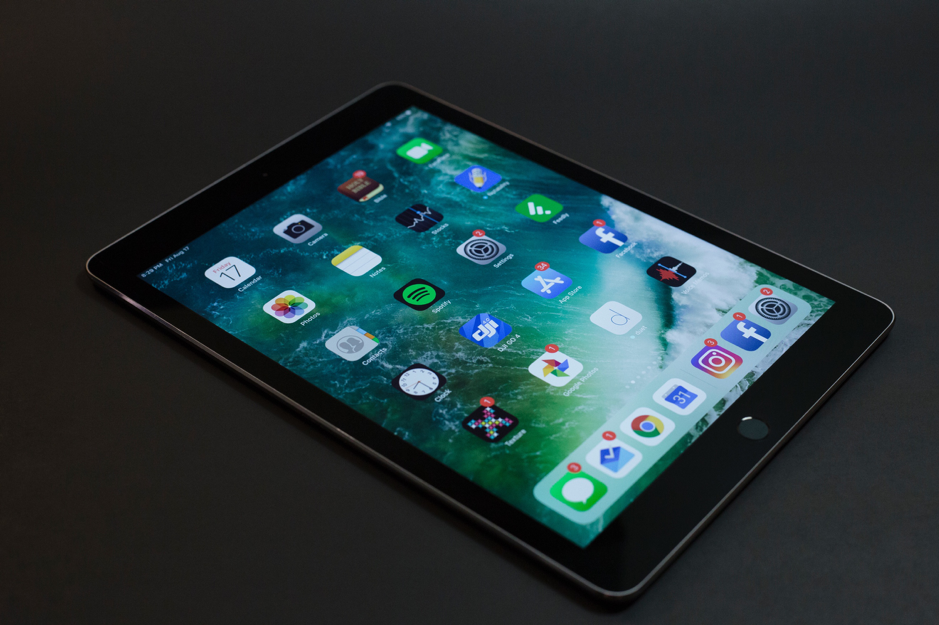 iPad sitting on a table
iPad or tablet rental
makes it possible to get access to multiple portable screens for your event, for use by your staff and your customers, without the need to invest heavily and affect the bottom line. From using these devices to display promo marketing materials to allowing every attendee at a press briefing a closer look, there are many corporate uses for iPads and reasons why iPad hire could be the perfect solution.
At ExpoCart, we supply our customers with multiple screen size options and both iOS and Microsoft to ensure that we have everything you could need to allow your event to run as smoothly as possible.
The Benefits of Using iPads at Events
From professionalism to data capture, using tablet hire at events, exhibitions and conferences has a multitude of benefits for businesses. Let's take a quick look at just a few of these benefits in action.
Give Your Brand a Professional Edge
Adding iPad rentals to your corporate event displays instantly gives your business a more professional edge. Adding interactivity, engagement, digital branding and data capture to the list ensure your business is making the most of every event in the most professional way.
Instant Access to Multiple Media
Using iPads give you access to every app on the app store, access to anything from word docs to excel, as well as instant access to websites to present to potential clients at the click of a button.
Get Rid of Pen and Paper
Using iPads and tablets brings your business into the modern tech world and enables you to get rid of traditional pen and paper in favour of a more up-to-date, organised and impressive system.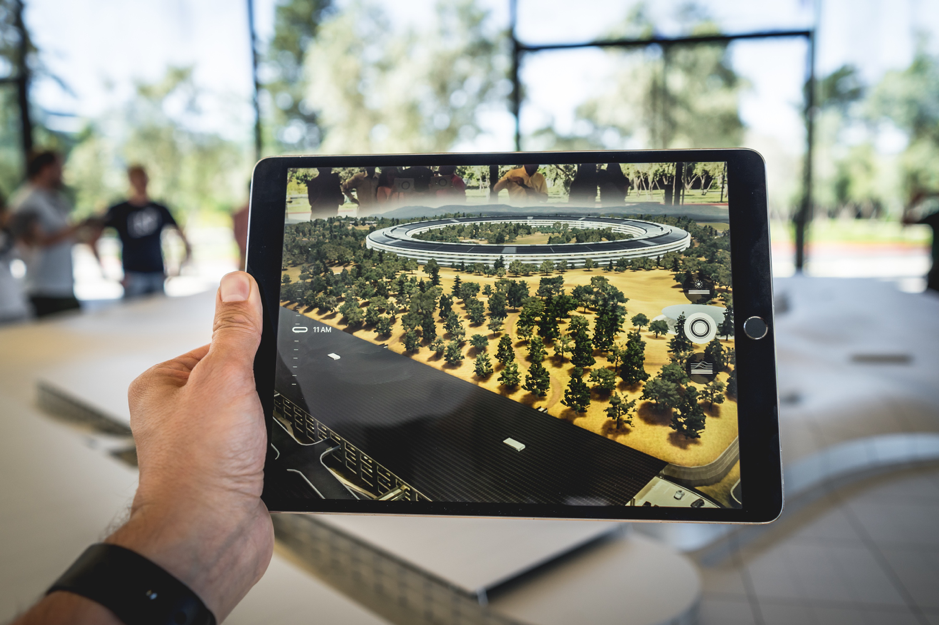 iPad showing new Apple HQ
Where to Use iPad Hire
iPad rental can be a great option for many different corporate events and functions. From product launches to trade shows, here, we take a look at the most popular places businesses use iPad hire with the help of the ExpoCart range of iPads.
Exhibitions
Many brands hiring iPads and tablets are taking them along to exhibitions and trade shows throughout the UK and beyond. iPads are being used in a plethora of ways from visibility on promo videos to actually creating a mobile point-of-sale system.
Conferences
Whether it's just for your team or for visibility for everyone attending the conference, iPads are being used increasingly in the industry to give larger corporate meetings instant access to projects, apps, websites and more.
Meetings
Whether you're conducting a website demonstration, showing an editable PowerPoint or running through a press briefing, meetings can be more organised and professional with the help of tablet hire.
Pitches & Presentations
Allowing close up access to items like portfolios, websites and media browsers, use iPads throughout pitches and presentations to give your attendees a more interactive experience.
How to Use iPad Hire at Exhibitions, Conferences and Events
Not sure how your business would incorporate iPad hire into your next exhibition or event? We've put together some creative ideas of how best to use iPads or tablets at your next corporate event, using some examples from ideas our ExpoCart customers have created themselves.
Add Them to Your Stand Décor
So, you've created a branded exhibition stand with pop up banners and logo-heavy promotional materials to attract and draw the attention of potential clients? That's perfect, but what your stand is missing is the key interactivity of an engaging iPad addition. Don't just have a hired iPad with you on the stand, incorporate it into the décor by using professional
iPad stands
to truly integrate the technology into your space.
Use Them for Event Check-In
Whether it's for check-in and data capture at an exhibition or a smaller meeting, iPads are a great way to ensure you're making the most of the attendees at your event and ensuring you can reconnect with them at a later date.
Stay Connected
Use Office on a tablet and allow access to Word, Excel and PowerPoint with changes saved directly to your cloud in an instant for instantaneous updates during the meeting, visible to everyone in the room and beyond.
Build A Photo Booth
You can even use iPad rentals to create your own photo booth at any event, leading to increased engagement with potential clients and partners as well as easy access to data capture to share the images.
Conduct Research On-The-Go
Lots of our customers actually hire iPads and tablets from ExpoCart in order to be able to conduct research on-to-go during events and exhibitions in a professional, branded and quick way. Create an easy-to-complete questionnaire and use it throughout the day at your event on your iPad rental and you'll leave your event with brand-new primary research and data alongside all your new customers.
Giant iTab
Make use of the novelty of the
Giant iTab technology
, where you can display digital branding and signage as well as encourage participation and engagement with potential customers or partners through an installed app.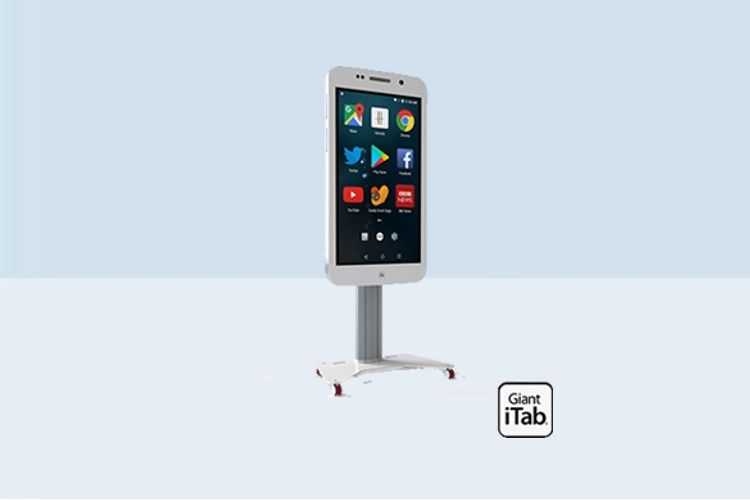 Giant iTab
In conclusion, whether you're looking for a single
iPad mini rental
to accompany you on a corporate trip or you need to rent 30 iPad Air models
rent 30 iPad Air models
for an interactive conference presentation, here at ExpoCart, we've got the technology and equipment to make it happen. Take a look at our iPad and tablet hire page and browse the options we currently have available for hire today.