It's something that you constantly have to work on because if you keep using the same old strategies, your prospective customers will lose interest.
1. INVITATIONS
If you don't put any effort or creativity into your invitations, then you're losing out on valuable sales leads to make sure you invest time to make your invites look engaging and inviting. We recommend sending by email and also by post - want to truly stand out and send a more personal invite, why not hand write your invites and send by post?
Utilise social media - don't forget to send out invites on social media and mention teasers about what people can expect to experience at your stand - e.g new surprise product launch, competitions, product demonstrations, free cupcakes etc
2. LAYOUT
One of the most important factors to take into consideration is the layout of the stand. Don't be afraid to mix it up and play with different mediums of advertising to see which one works best for your product. Always take note of which ones appeal to people the most, and don't be afraid to capitalise on it!
3. LOCATION, LOCATION
If your stand is set up in an area that makes it hard to see or locate, like behind a pillar or a larger stand, then it's going to reduce your ROI. Most exhibition areas allow you to choose your location, which means you need to do so as early as you can. This not only allows you to choose the best location but gives you the freedom of space choice as well.
4. DRESS CODE
Don't underestimate the power of first impressions. This certainly applies to your staff's dress code. Uniformity in colour and uniqueness in design is sure to stand out and draw attention to your stand.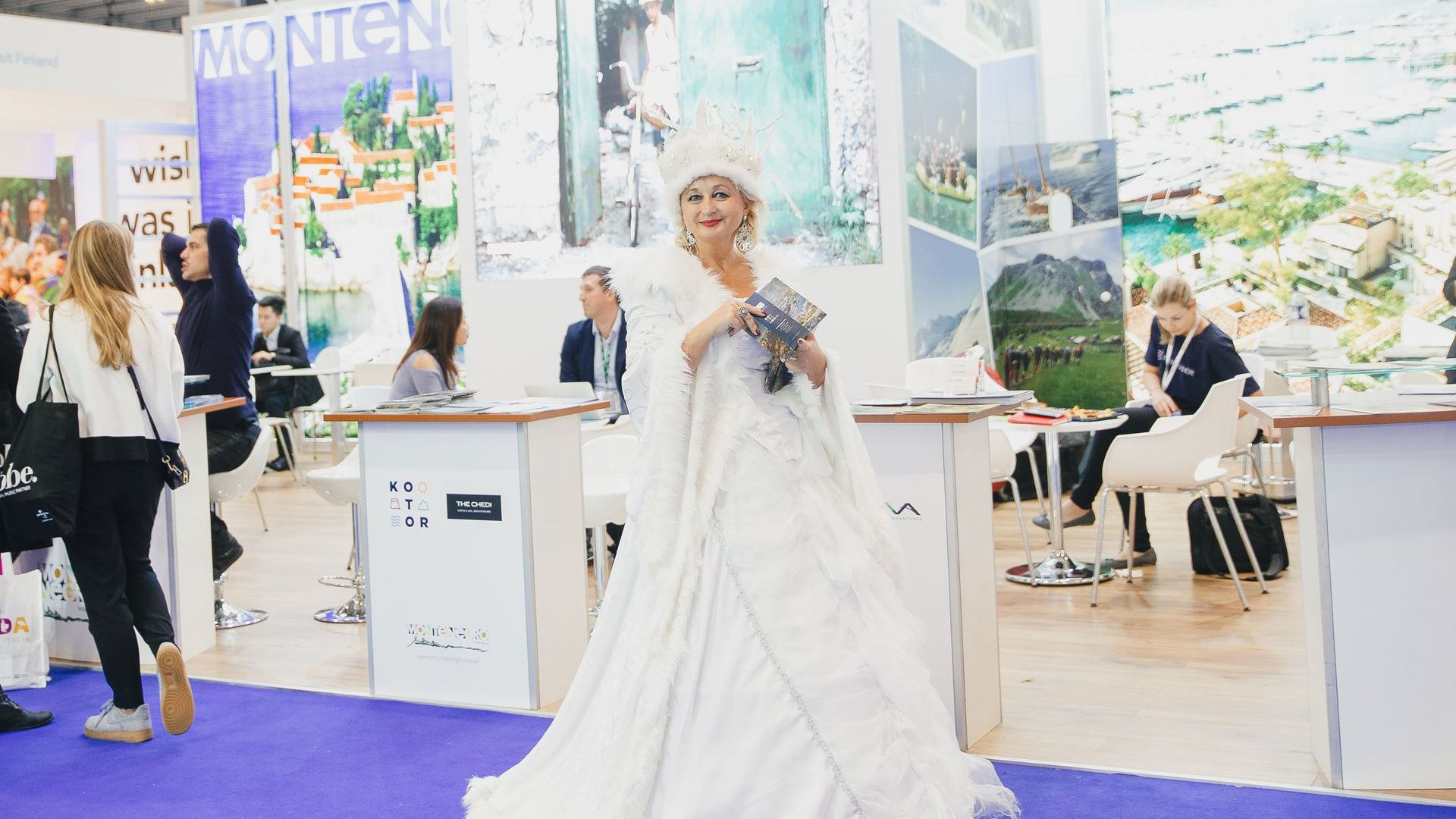 Outstanding costumes at WTM 2018
5. INTERACTION
Digital interaction is just as important and effective as human interaction, so make sure you have devices that show off your product and allow the customer to delve deeper into what your company or product is all about. That's why we would recommend having
audio visual equipment for your exhibition stand.
6. GIVEAWAYS
Be sure to make the stop at your stand a fun and exciting one for people passing through. Engage with them in competitions and hand out giveaways that are related to or include your product. You'll be reaping the rewards soon enough.
7. LIGHTING
People often overlook how the lighting is set up and where it's placed in regards to your medium of advertising and to the stand in itself. This can be a nightmare if you're not careful. You don't want to be thrust in the shadows, but at the same time, you don't want blinding lights disturbing your customers.
8. REFRESHMENTS
This is something that is usually overlooked because companies are too busy focusing on their brand, but offering drinks and snacks will go a long way in initially luring customers over to your stand. Having a
coffee machine on your stand
would be a good option.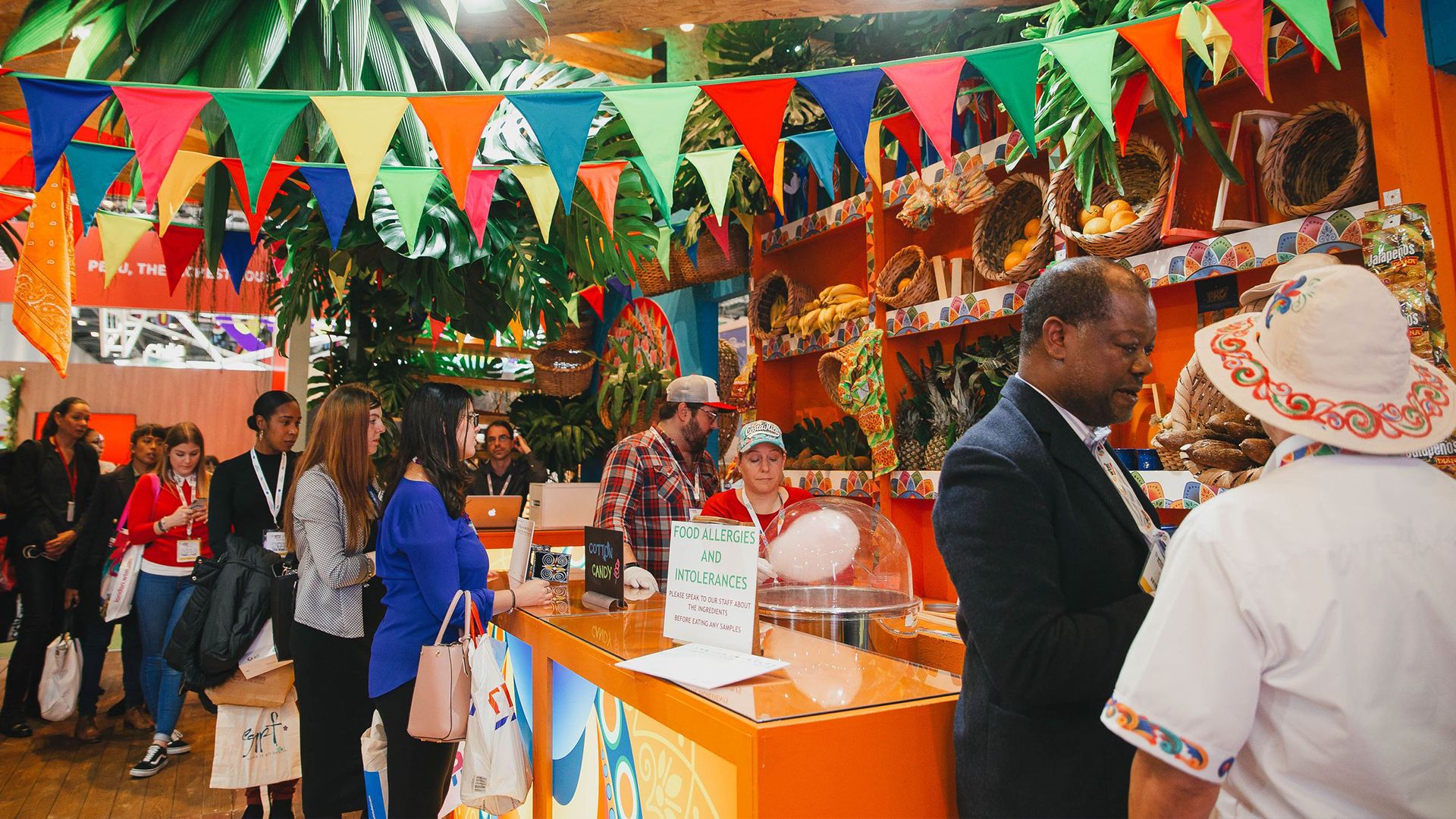 A Candy floss machine is always a great way to attract visitors to your stand
9. MORE TO COME…
It's very important that you have an element of mystery to what you're advertising. You want to have your customer wanting more - making their visit to your stand so memorable that long after they've left, they still think about it and are eagerly anticipating to know and expect more.
10. CONTACT
Lastly, it's important that you clearly advertise a variety of ways through which the customer can reach you outside of the exhibition. This will show that your stand is displaying a product that cares about what the people think.
If you are looking for
exhibition supplies
for your next stand, ExpoCart has everything you need.