Where to start?
Here at ExpoCart, our experienced account managers can walk you through the benefits of each type of lightbox display to help work out the best option for your needs.
Get in touch today
to learn more about our different ranges available.
Why use PIXLIP GO?
In terms of benefits of lightboxes, an illuminated LED light box display is a great way to brighten up and capture the attention of potential customers at a plethora of settings. It is a great alternative to standard banners and pop up display stands typically seen in the crowded marketplace. It's why we've seen huge interest in utilising lightboxes for uses where we would have previously used a banner as you can easily change the fabric graphics to update your messaging and
One of our best selling lightboxes is the
PIXLIP GO
as it combines high quality with eco-friendly materials and portability at its core. Our
To give you some inspiration and ideas for this amazing backlit display system, we will be taking a look at different examples of how companies utilise the display stands, what each company wanted to achieve and the results!
Simple yet effective
First up, is an example of how a simple approach can still work wonders for your brand and can be a highly effective and affordable way to generate leads at a conference.
MarketAxess were exhibiting at an annual trade conference and were looking to raise general brand awareness for their company. By using a 2m x 2m PIXLIP GO stand and counter they were able to increase stand traffic compared to previous events and stand out from competitors with the bright illumination from the lightbox. They chose clean, modern yet informative graphics to educate their potential customers about their company.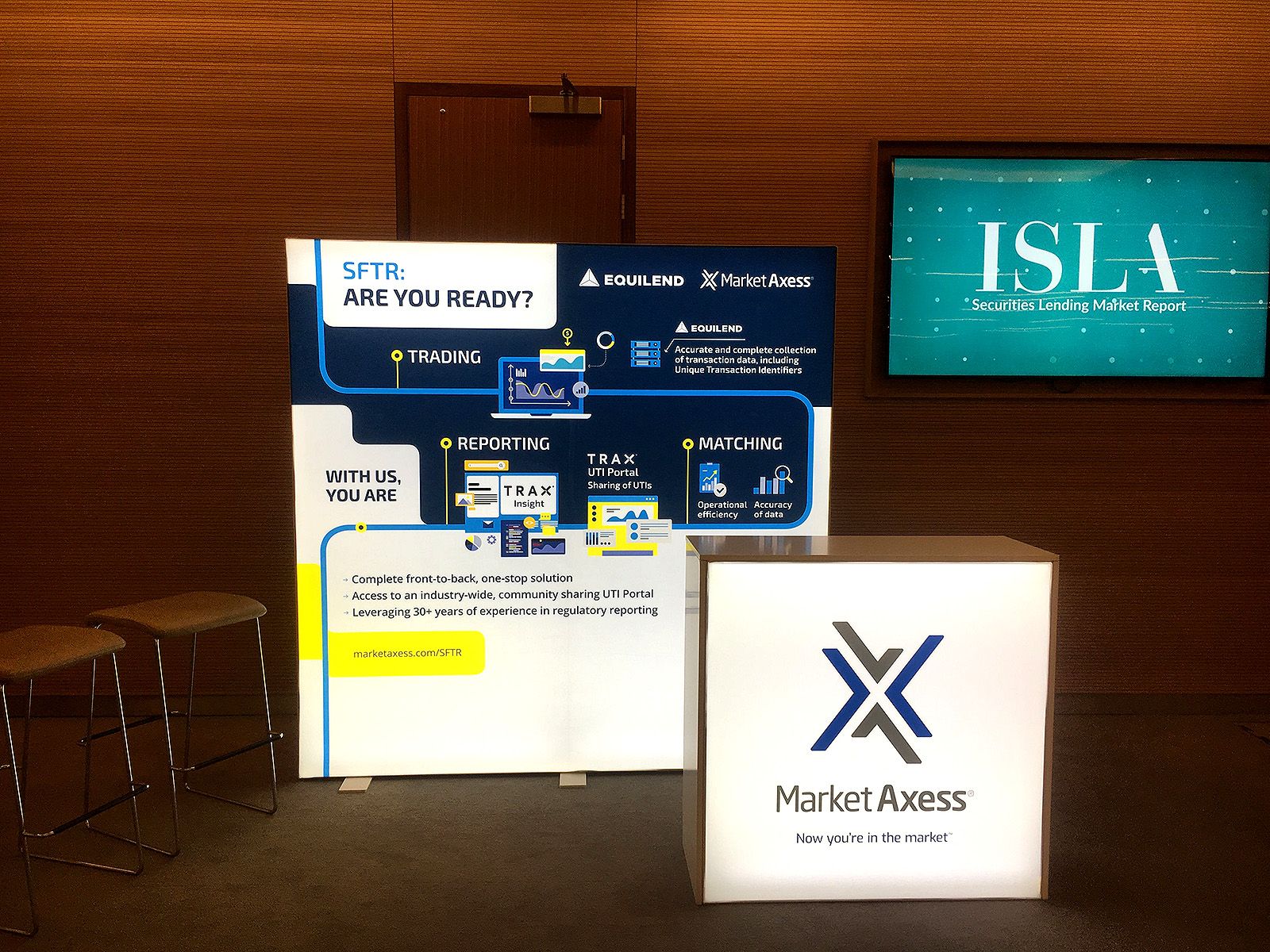 Light box stand
Create stunning stand configurations
Next up, is an example of how you can use multiple
PIXLIP GO stands
to create L shape exhibition stands. Total Connections were exhibiting at Railtex in London and wanted an exhibition stand that would help them stand out and create a professional look to potential customers.
They used two 2m x 2.5m PIXLIP GO stands and one 1m x 2.25m PIXLIP Go stand to help them make a big first impression to their client base. The results were fantastic, the stand captured lots of attention thanks to the bright, vivid colours and they had generated lots of leads which kept them busy for weeks following the exhibition so the exhibition all in all was a huge success and was well worth the investment.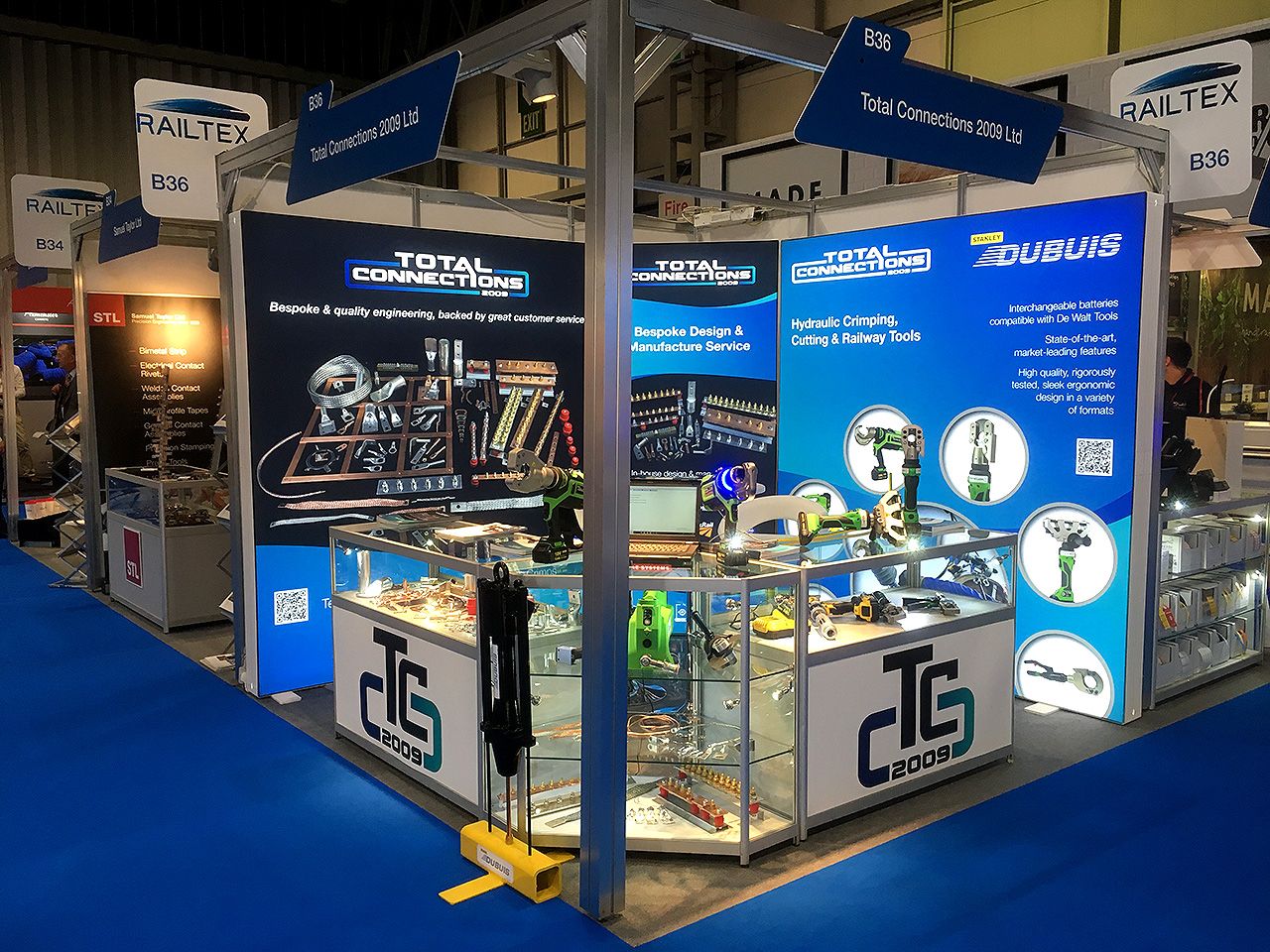 L Shape Light box modular stand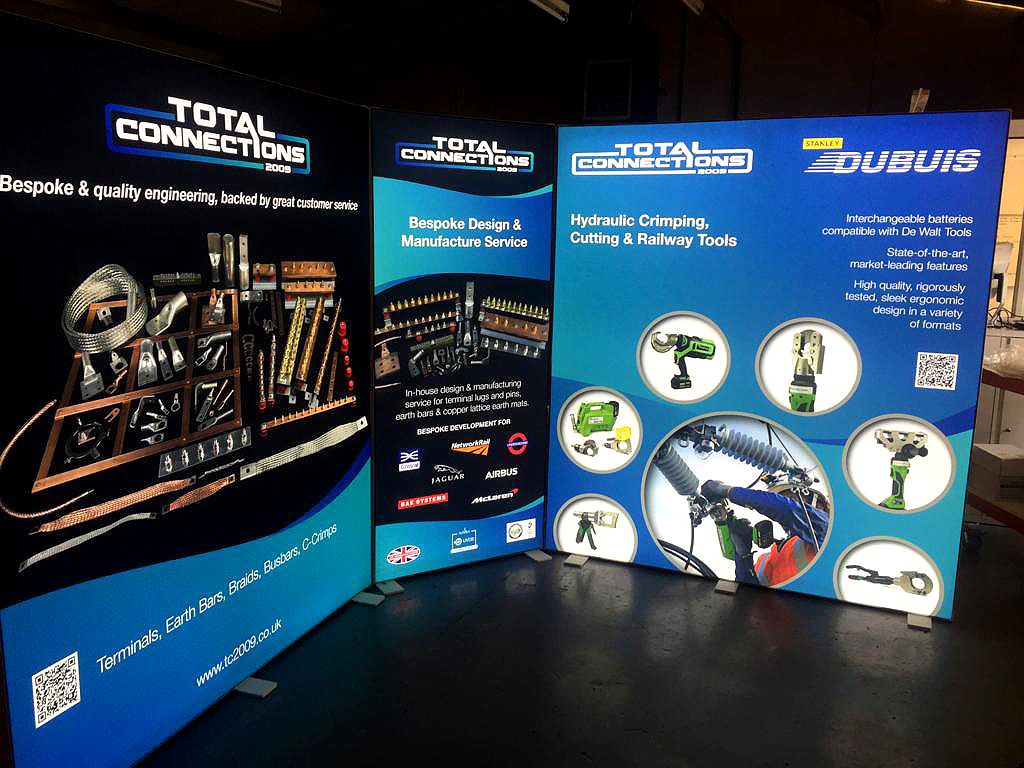 L Shape Light box
Other examples of how you can create a versatile and high impact, U shape modular exhibition stand is with Dentons Digital and also Elizabeth Shaw, where they were able to multiple PIXLIP GO display units to create a flexible modular exhibition stand which demanded attention.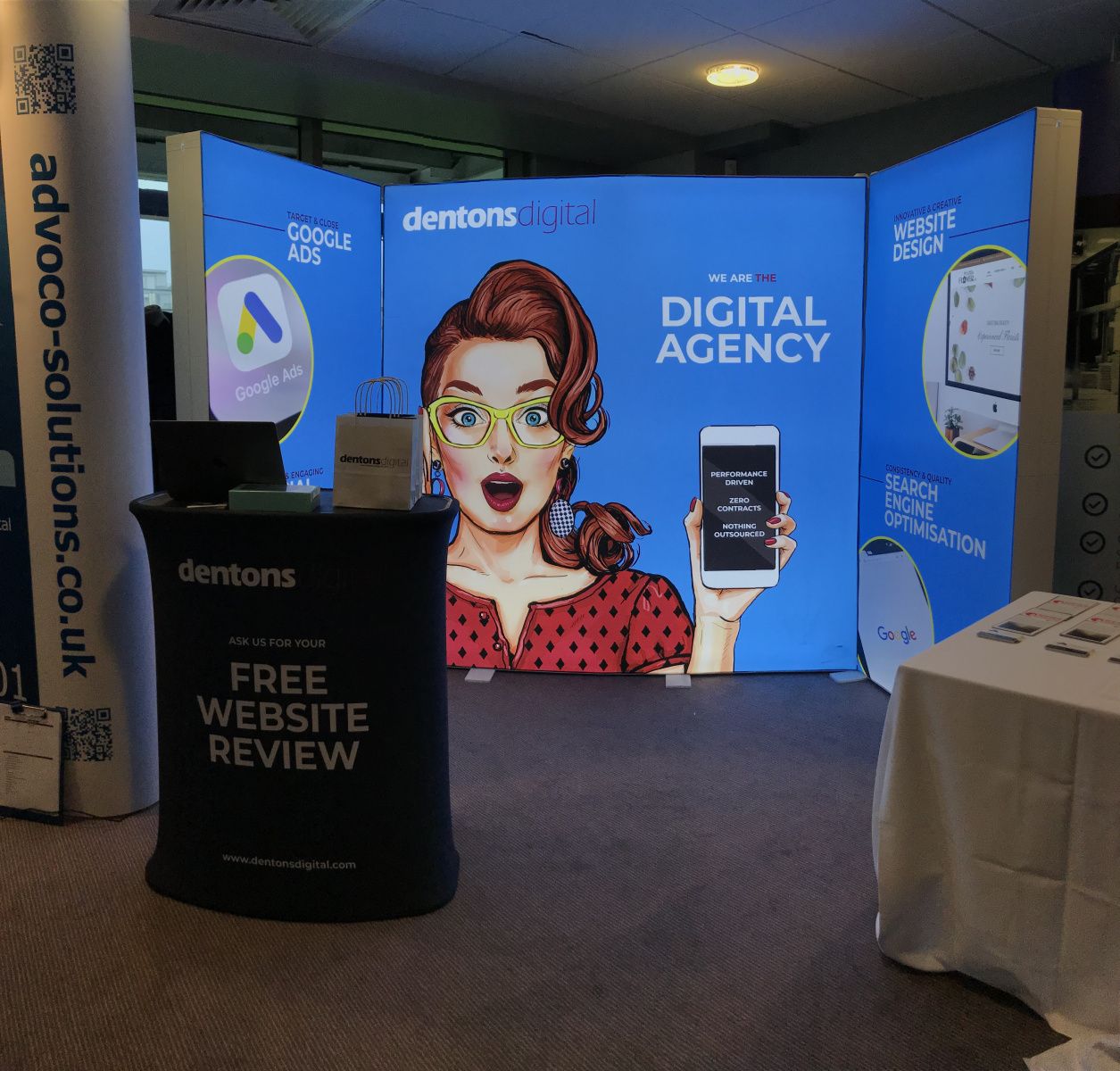 U Shape Illuminated Exhibition Stand
With both companies they wanted to be able to stand out from the crowd and draw in visitors to strike up a conversation. Powered by extremely bright LED modules with special optics that evenly distribute light uniformly over the surface, PIXLIP GO proved to be the best solution to deliver their objectives. It definitely became obvious that without this innovative display system, both companies would have had to work a lot harder to get leads and prospects for their businesses.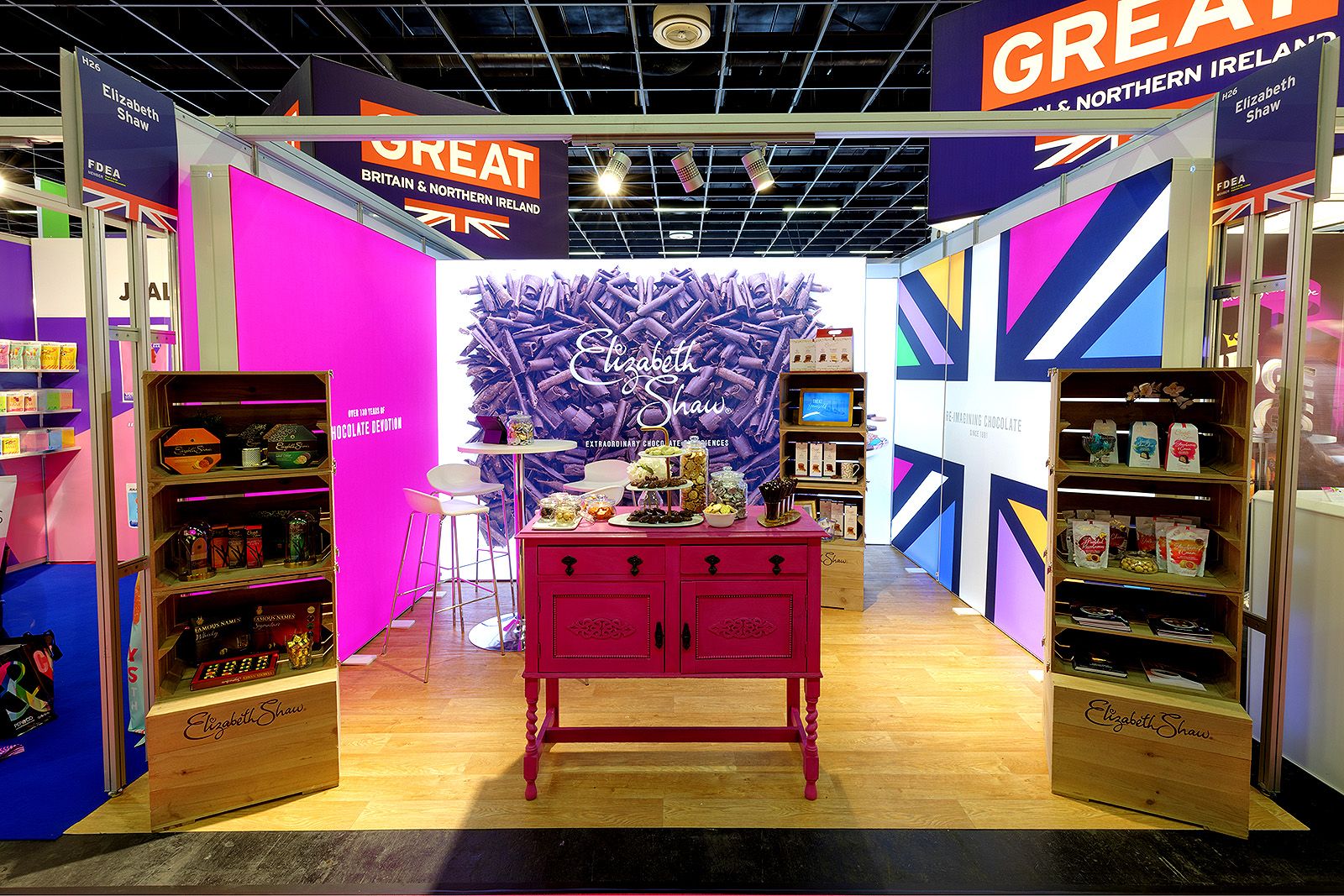 U Shape Backlit Exhibition Stands
Create vibrant backdrops that speak volumes
With PIXLIP GO LED lightboxes you can easily create seamless, vivid backdrops for any type of event with their backlit and quickly refresh the graphics by reprinting the fabric with new artwork.
By pairing your backdrop with one of our PIXLIP GO counters, you can reinforce your marketing and brand messaging and use it as a focal point to display any products or literature.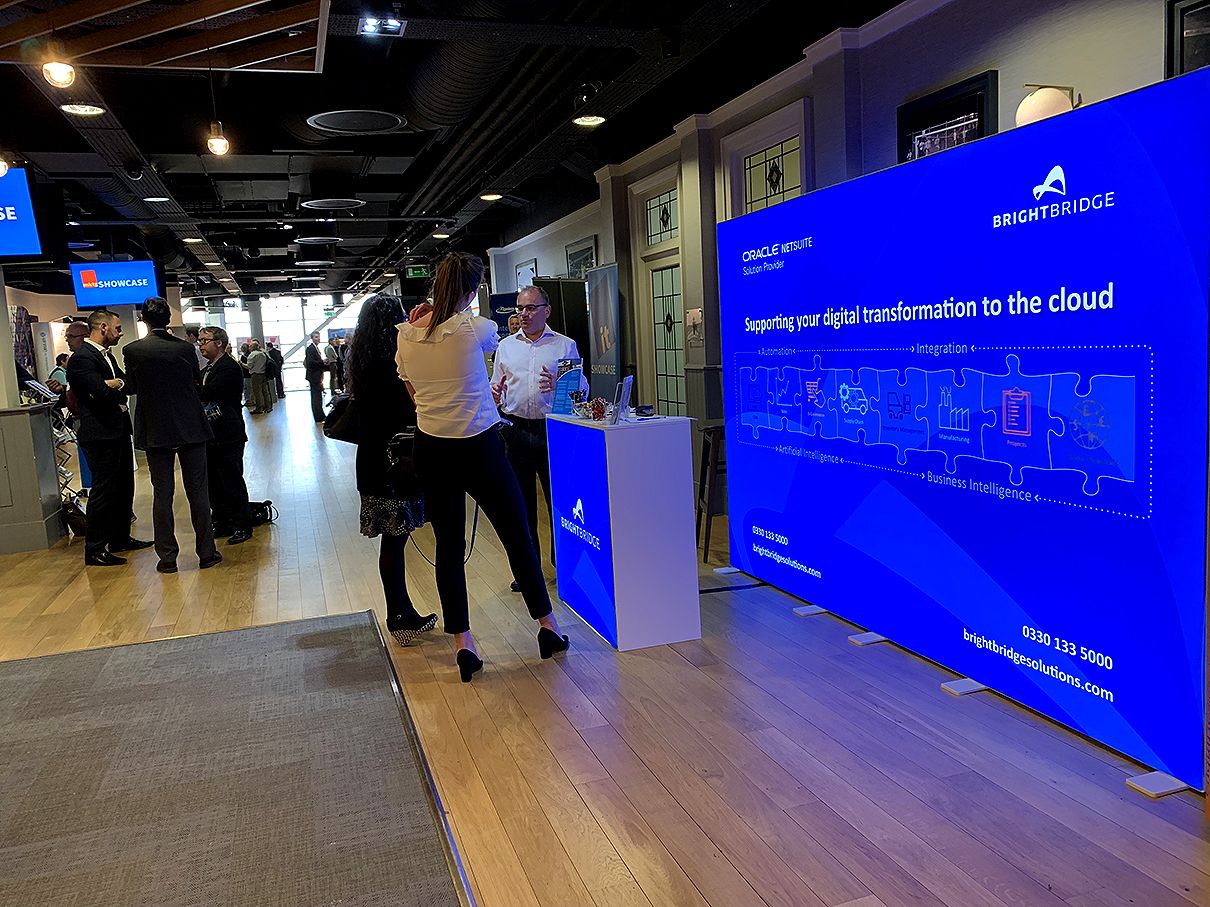 PIXLIP GO counters
Say hello to the brightside
Shop our range of
light box packages
available to purchase!
If you can't find what you're looking for or want to discuss your ideas - we're all ears so our team would love to hear from you.
Get in touch
with us today!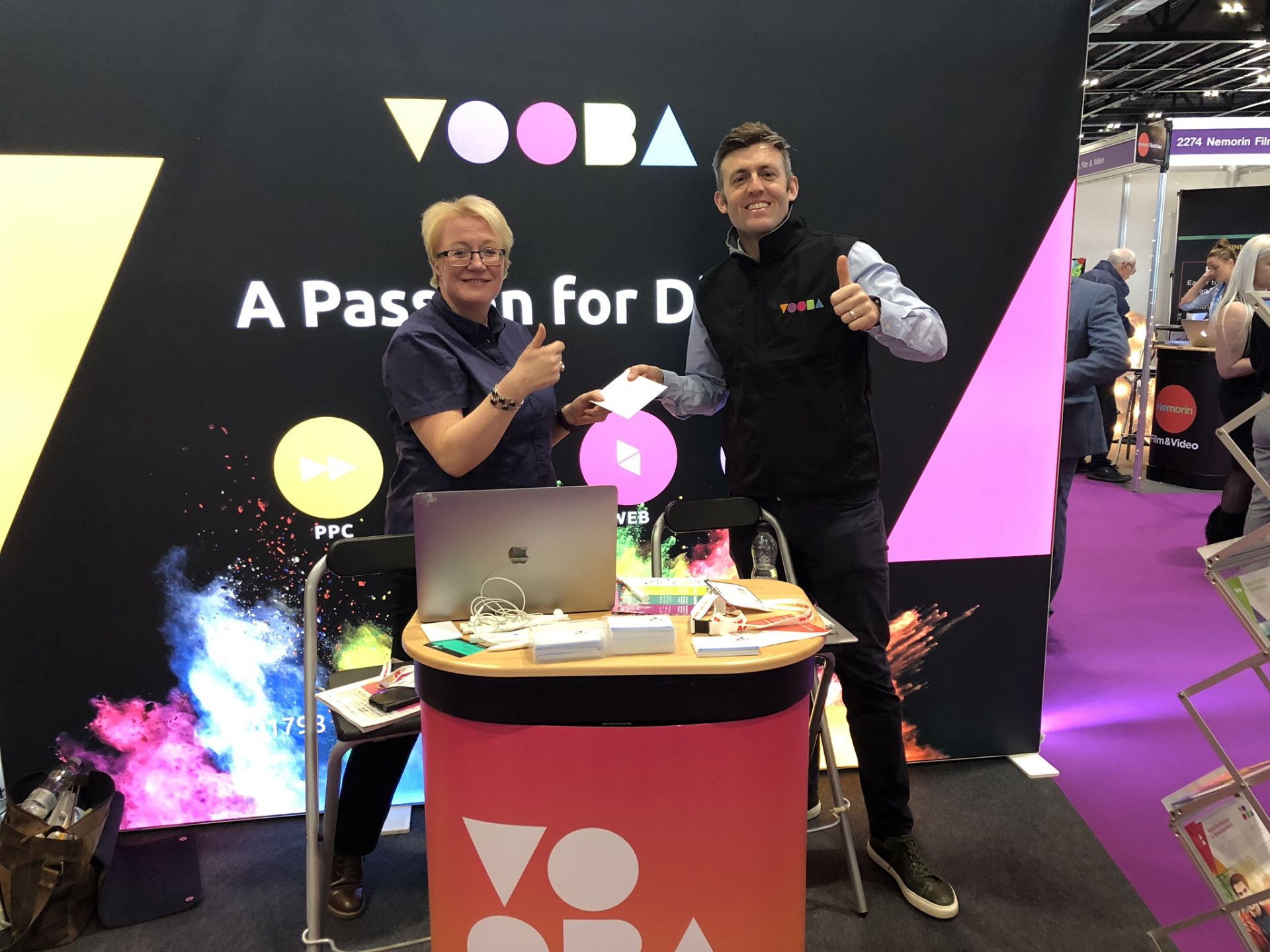 Say hello to the lights