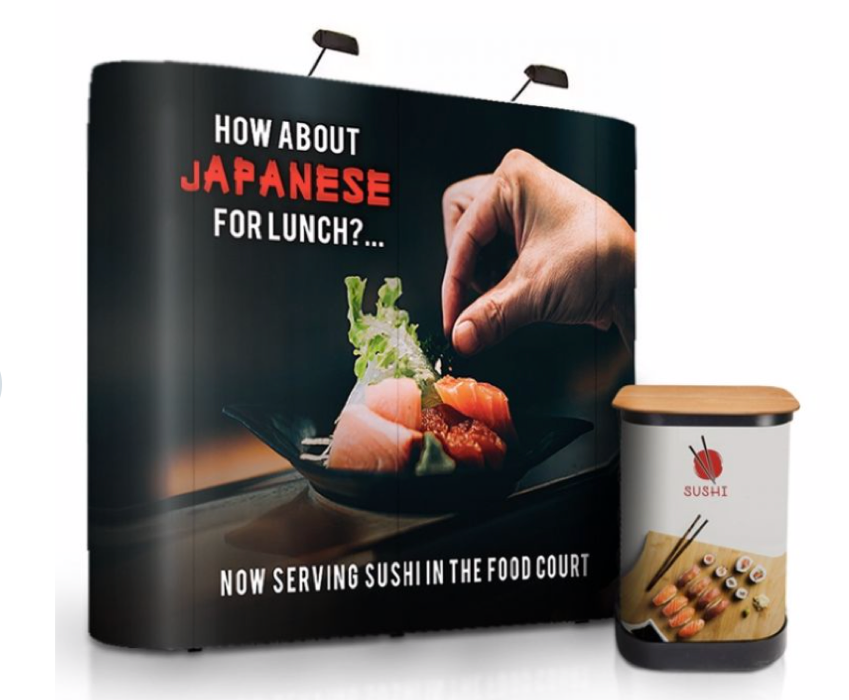 Straight Pop Up Stand
Here, we look at how to take good care of your fabric pop up stands to keep them in tip-top condition meaning you can use them for all your corporate events and trade shows year after year.
Keep on Top of Dust & Dirt
Every time you use your pop up stand, there's a chance of the graphic collecting some sort of dust or dirt from its exposed environment. Keep on top of this by simply wiping down the full length of your stand with a damp, clean cloth before packing it away.
Keep on Top of Wear & Tear
A small tear here or a loose thread there might not seem like a big problem at the time but these small touches of general wear and tear can quickly turn into bigger issues as you continue to use your roller banners and fabric pop up stands. As soon as you see the smallest sign of wear and tear, have the stand fixed to make sure the problem doesn't worsen into something irreparable.
Store Them Properly When Not in Use
When you're not using your pop up stands, it's important to store them properly, keeping them out of the way of damp as well as other heavy objects. This will ensure you don't end up with damaged graphics, rips or creases which could potentially render the stand unusable, forcing you to replace it.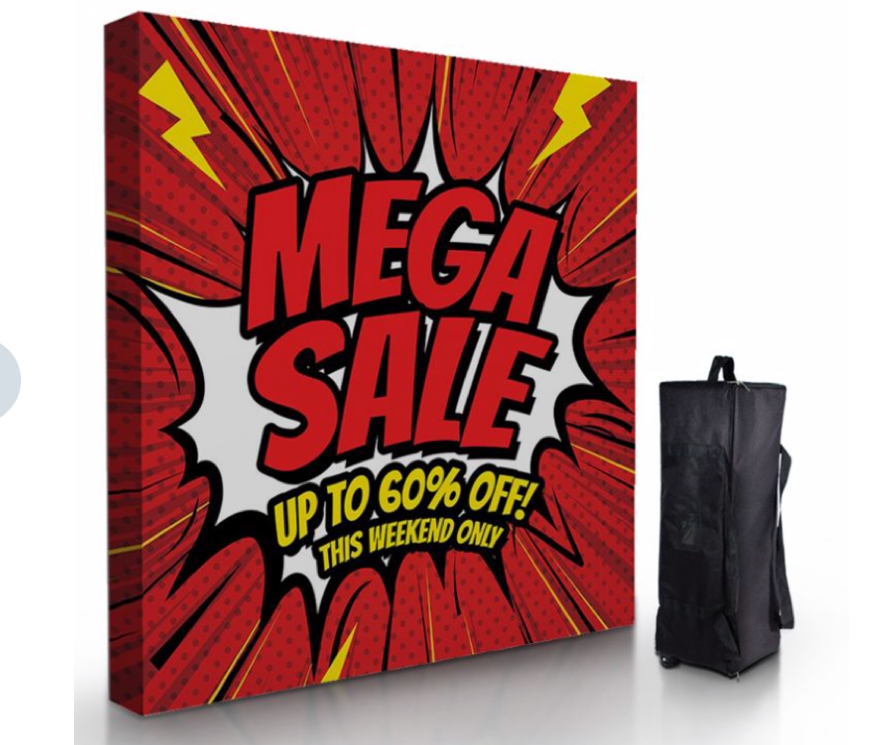 Eclipse Pop Up Stand
When rolling graphics for storage, always roll with the graphic facing the outside, which keeps the tension on the front-facing graphics and ensures no bubbles or creases can occur. At ExpoCart, our pop up stands have the option of a carry case, which gives you the ideal place to store your stand when not in use.
Transport Them Safely
Although most likely not at the top of your priorities when preparing for a huge exhibition, always ensure that you transport your stand in a way that is not going to cause it damage. Our cases make this easy and simple.
Avoid Adding Anything to Your Stand
Sticking additional signage or notes to a pop up stand is never the best idea. Sticky tape can damage the graphics and finish, leaving you with a permanent mark that could ruin the look of your stand.
Don't Use Them Outside – Unless They're Outdoor Banners
Unless you've ordered an outdoor banner stand, specifically made to withstand the wind and rain, try not to use stands outdoors. The weather conditions can put added pressure on the mechanics of the stand and could cause irreplaceable damage. If you know you might need to use your stand outdoors, take a look through our range of outdoor displays with options that can be used both indoor and outdoor without risk of damage.
Giving your banner stands just a little extra TLC will help you to keep them for longer and therefore, save money in the long-term. Just wiping them down and storing them correctly will ensure even the very edges remain brand-new, making sure every time you pop up your stand at an event, it looks as professional as the day you received your order.
Shop the huge selection of pop up stands, banners and tension stands with ExpoCart and drop us a message if you need any further help or inspiration.