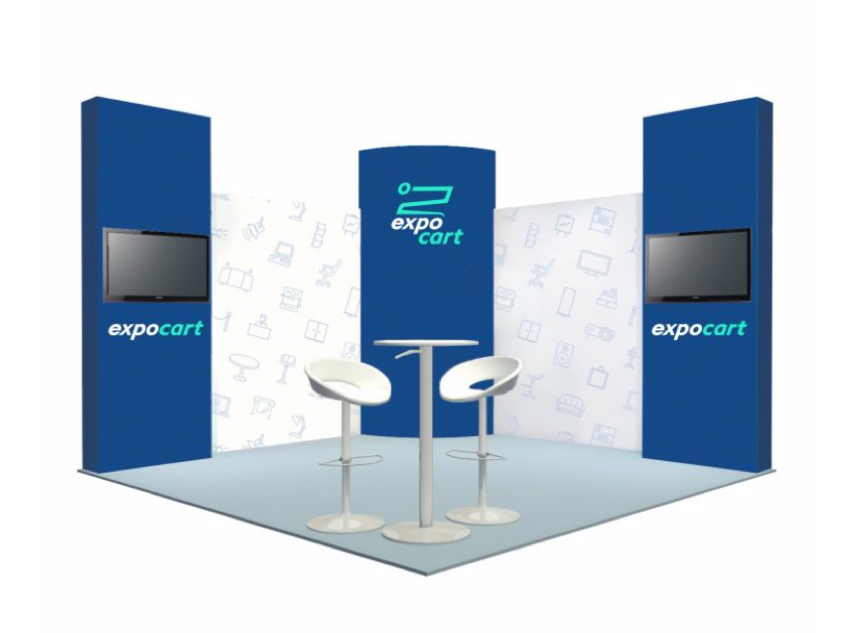 Florence Modular Stand
What Is a Modular Exhibition Stand?
For modular exhibition stands, ExpoCart uses T3. T3 exhibition stands are the easiest to build and most versatile exhibition display stands, created using a patented but very simple twist and lock connection. Modular exhibition stands are temporary, yet professional stands crafted with a lightweight but strong framework and high-quality, seamless fabric graphics.
Is A Modular Exhibition Stand Right for You?
T3 exhibition stands are ideal for businesses that want to create a professional, dynamic and custom-designed exhibition space for their brand. With a wealth of different size and arrangement options, this set-up is perfect for brands who exhibit every year and want to create a stand that outshines their direct competitors.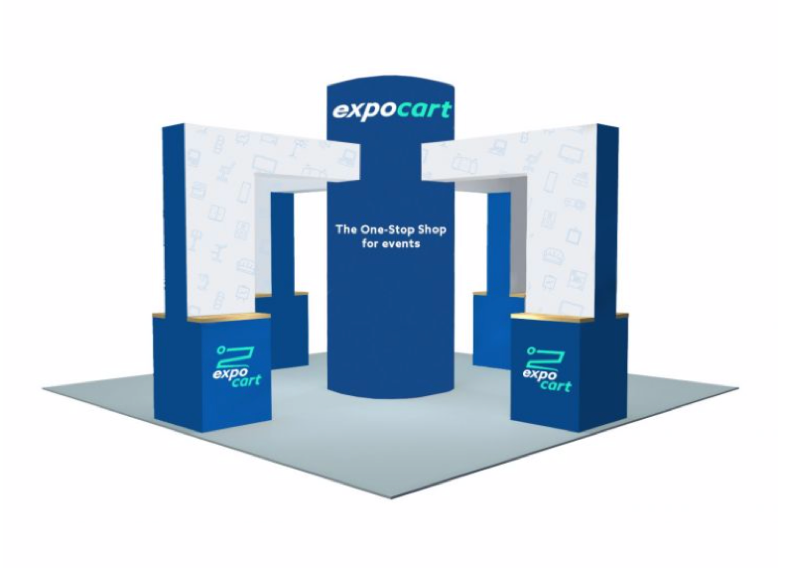 Frankfurt Modular Stand
Key Benefits of having a Modular Exhibition Stand
A modular exhibition stand is one of the most popular exhibition stands in today's trade show industry. Let's take a look at just some of the key benefits of choosing this solution for your brand.
No Tools Required – Easy Set-Up
Because of the ExpoCart T3 modular exhibition stand's patented twist and lock structure, there is no need for tools or building skills to put these stands together. Get a professional look and finish for every UK trade show without the need for extra set-up help on the day.
Reusable & Easy Transport
Because your modular exhibition stand is easy to set up and dismantle, it makes it a perfect solution for reuse and easy transportation from venue to venue.
Reconfigurable

One of the greatest benefits of investing in a modular exhibition stand is its ability to be reconfigured for different spaces. This makes it the most versatile exhibitor solutions available on the market because you can create the exact requirements for a plethora of different spaces.


Custom Finish & Look
These modular exhibition stands have such a wealth of options when it comes to design and configuration that you can truly create a custom and unique finished product for your brand. From simple two-sided stands to more complex and multi-dimensional configurations, browse the wide range of options for both purchase and hire with ExpoCart.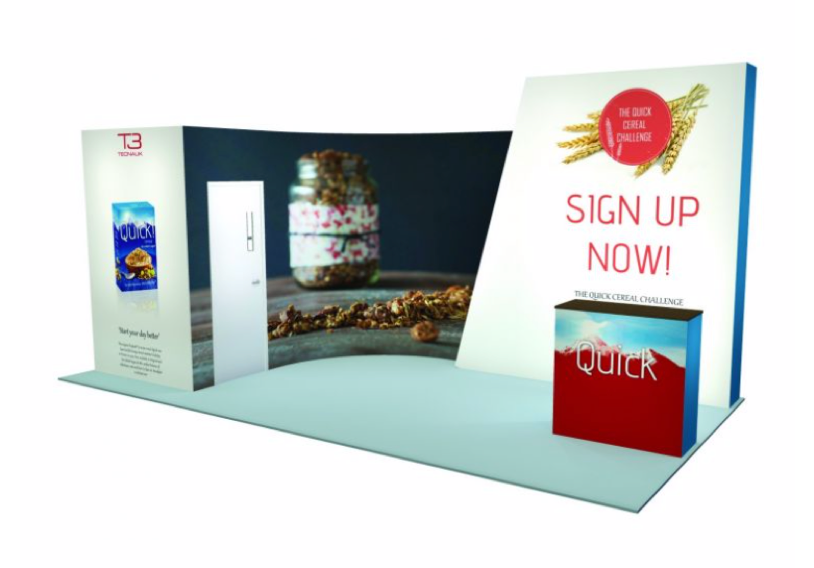 Malaga Modular Stand
Malaga Modular Stand
Depending on your business and budget, you can hire or purchase a modular exhibition stand for any UK exhibitions and trade shows with the help of ExpoCart. Find more detailed information as well as access to get a free quote from us here.

If you need some more advice or have any specific queries when it comes to modular exhibition stands, contact our ExpoCart exhibitor consultants who are available to guide you when choosing the right stand and equipment for your business. Not only can we help to select the best options for you but we can also help with recommendations for designs. Get in touch with our design team and upload your sketches through our easy form.

Find our guide on T3 Exhibition stands here for more detailed information. If your business doesn't yet have the budget for a full modular display stand, ExpoCart can help with a variety of options of pop up exhibition stands and shell scheme graphics with options suitable for smaller businesses who are working with a smaller trade show budget. Let ExpoCart help you create the best stand at the best price for your business, today.