Exhibitors from all over the world arrived to display their products and services at the largest and most important vape show in Europe.
After collecting tickets for the show, guests made their way through to the entrance of the exhibition, where their attention was captured by a giant bus parked up inside the hall. This was the unique stand of the official media partner, Vaperound, and is in fact a double-decker vape sampling machine.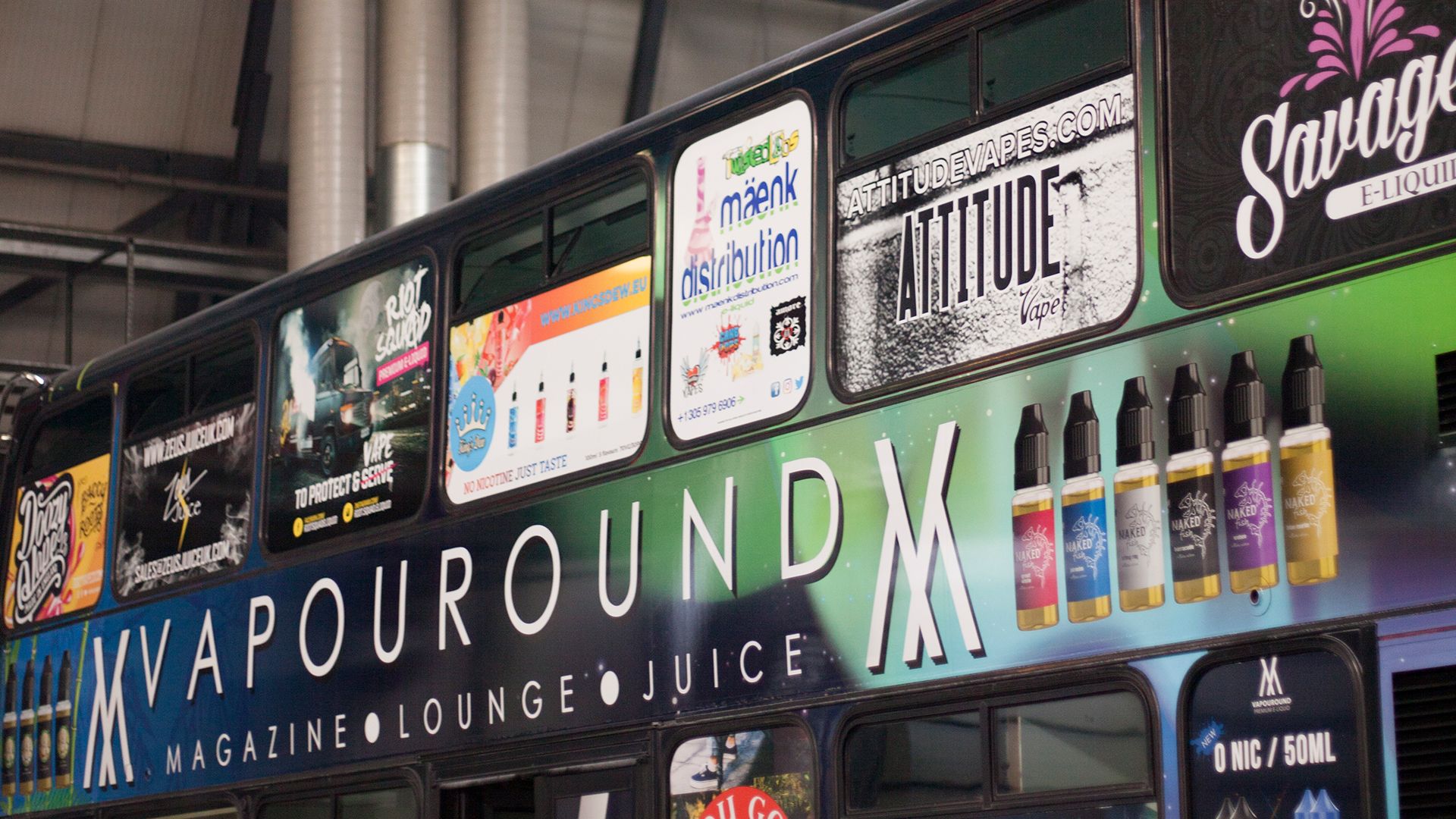 Vaperound Double-Decker Bus
Our photography team attended the B2B day, accompanied by 3000 other visitors. With regular consumer days seeing over 20,000 visitors, it's easy to see why this expo is a "must attend" event for the blooming vape industry. The first Vaper Expo show was held in 2015 and since then the show has quadrupled in size, ensuring the photography team were kept very busy this year!
The show is jam packed with exciting activities and events including competitions, giveaways, magicians, and resident DJs keeping all the guests entertained during the weekend.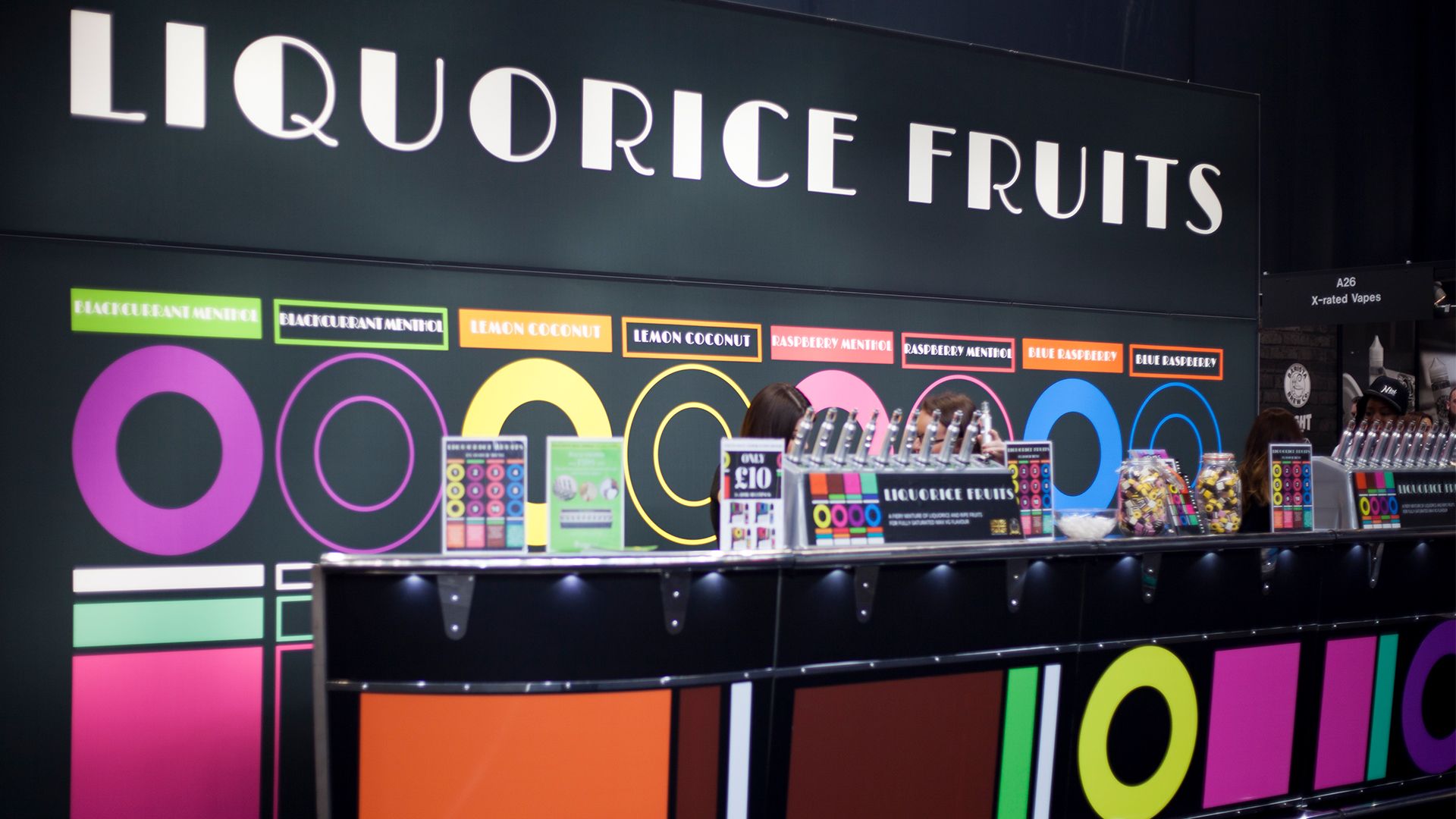 Liquorice Fruits
The photography team came across an exciting and attractive stand build from Liquorice Fruits selling their liquids, using a zip
bar
lined with vape tasting stations to offer samples. The sheer number of freebies on offer at this expo is astounding, even just from Vaperound alone. We're sure this drives the returning clientele year on year! This being one of many vape shows we have attended, it's clear that certain sampling methods are more popular and using an eye-catching, light-up bar like Liquorice Fruits really invites customers to the stand to look closer. After chatting with the team from this stand, we realised we had actually already met at a different show; the exhibitors displaying their Liquorice Fruits liquids are actually from another company, VapeStore, and we approached them after spotting their lovely stand at the National Franchise Show, following the announcement of their Franchise Programme in 2016. Clearly, they had continued to put in maximum effort to achieve another eye-catching stand!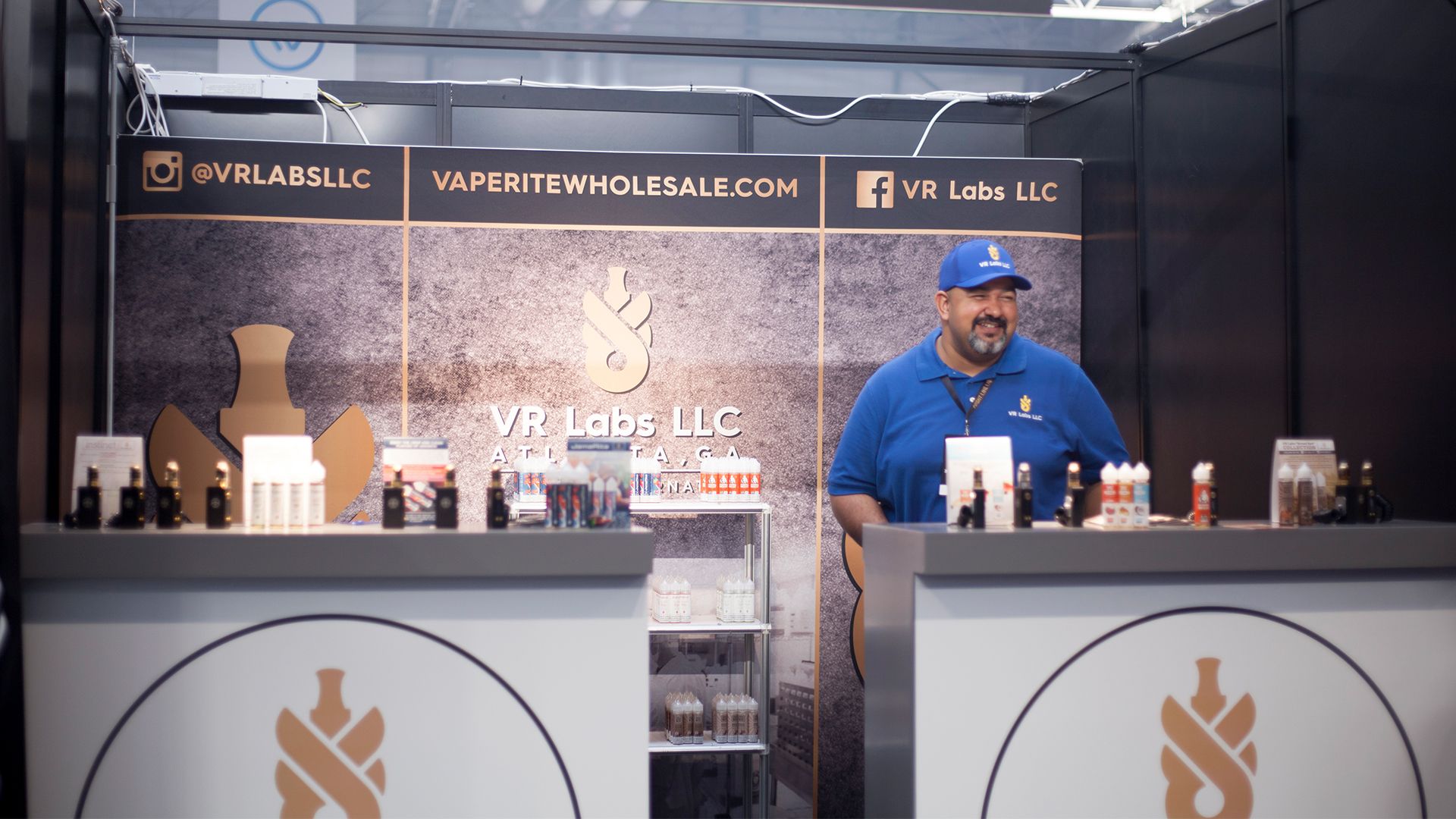 VR Labs
One of the first clients we spotted was VR Labs, who had a small but efficient stand. With two
straight bars
, a large shelving unit,
3 bar stools
and a
carpet
, they really made the most out of the space they had. The reps at VR Labs' stand certainly gave the stand presence, by being extremely friendly and approachable, talking to them was a pleasure. There is definitely something to be said for selecting the right people to represent your company; if you're asking other people to showcase your brand, you should always pick someone you trust to leave a good first impression with visitors!
Walking through the expo can become slightly overwhelming, with so many different stands to visit and visitors milling around, but the Vaper Expo team ease this; they provide areas such as "Vape Escape", where visitors can relax and grab a coffee, but you certainly won't be escaping the vape there.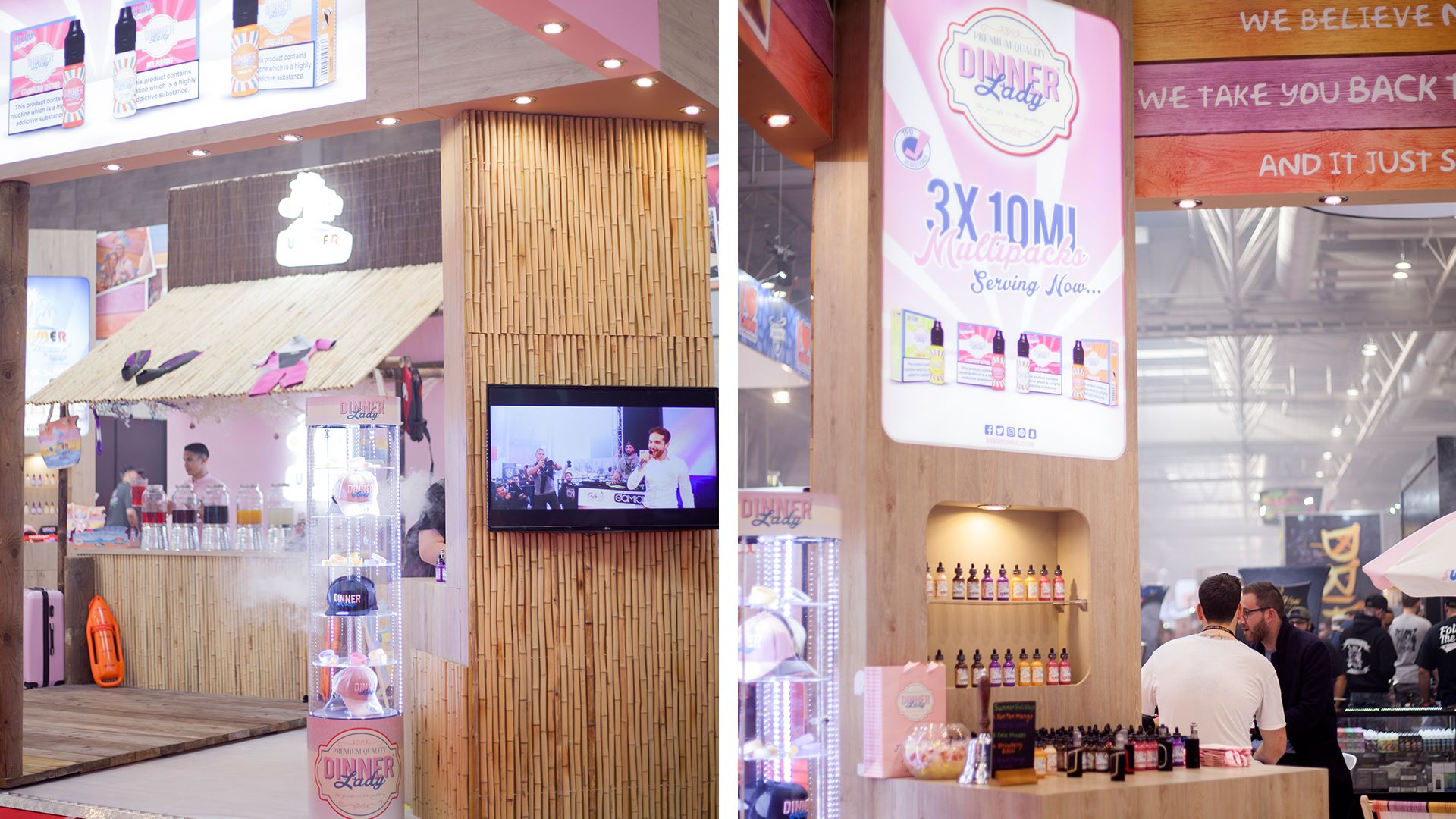 DinnerLady
The stand voted Vaperround's "Best Stand" at the expo this year was a standbuild belonging to vape giants, DinnerLady. The stand was spread over two huge floor spaces, making it impossible for visitors not to find themselves right in the middle of the DinnerLady stand and impressed by the scale of it.
This exhibition is dubed a "celebration of vaping" and is a truly exceptional opportunity for exhibitors to wow potential customers and pull out all the stops to entice visitors to their stands. The show is all about the "wow-factor" when it comes to stand design, and a one of a kind exhibition.