With this show generating £2.8 billion of business annually, it's a vital show for travel industry professionals to be involved in! Plus, with competition to attract over potential clients exceptionally high, all exhibitors were going above and beyond in order to stand out.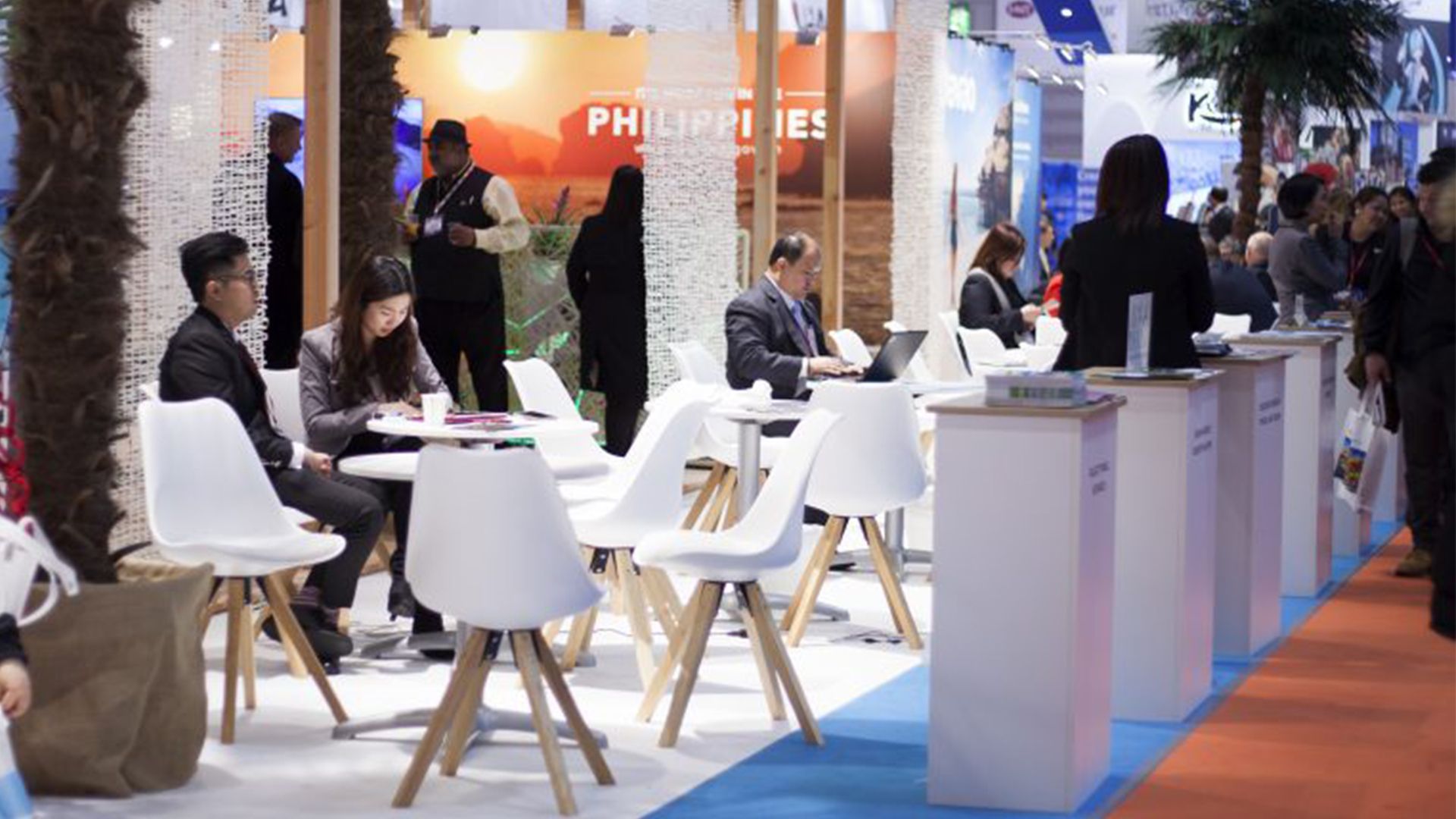 WTM Meeting Area
With the show celebrating its 38th year, it's clear to see how WTM has become an industry giant, occupying every space within the ExCel, each country from around the world filling their very own section. From the East Asian area countries including Malaysia, Korea, Japan and Indonesia were present, over in the European area sections were filled by stands devoted to Italy, Spain, France, Portugal and England.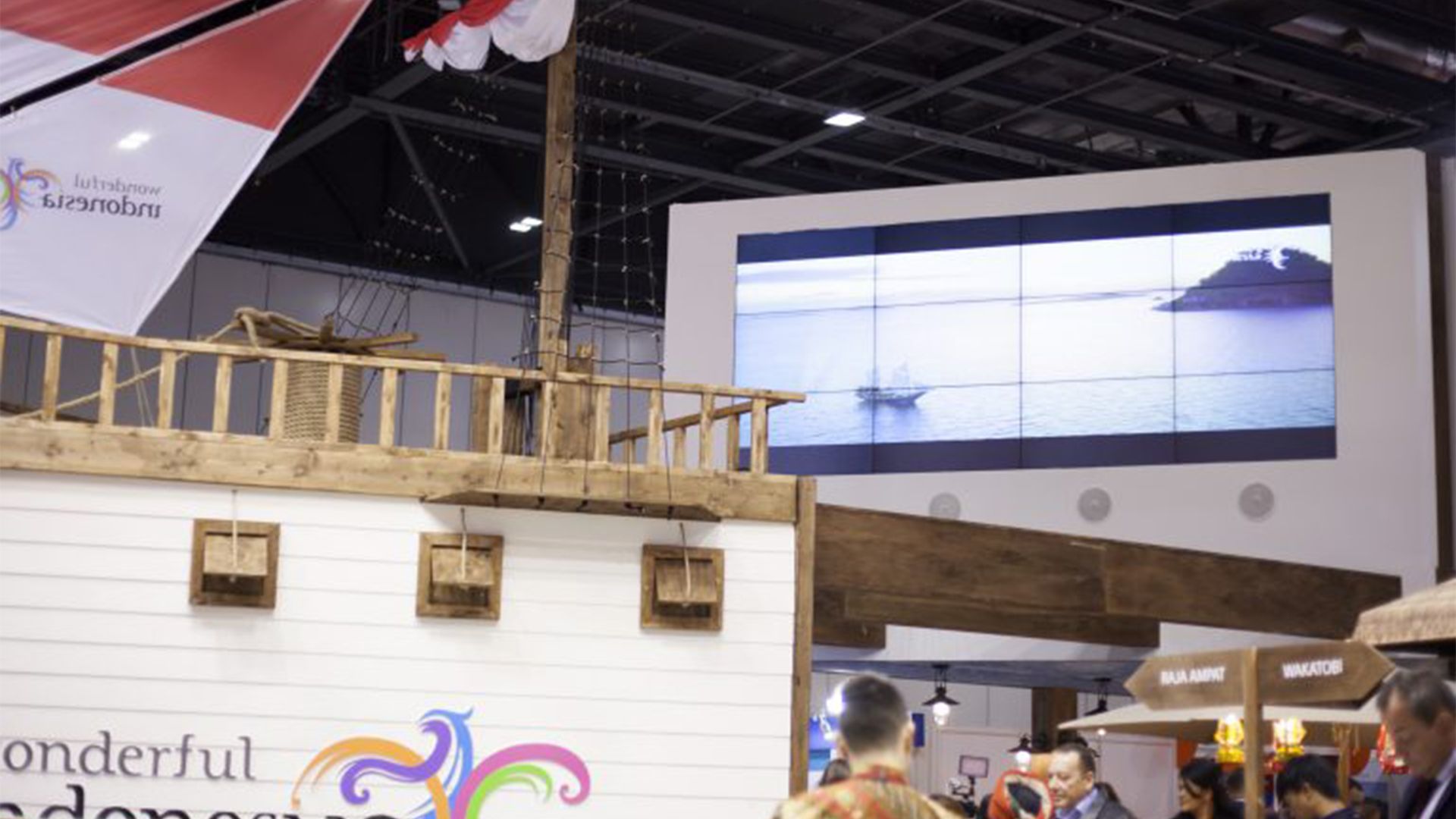 Indonesia Boat at WTM
Over 3,000 media personnel attended the event to gather stories from 5,000 exhibitors, whilst the East Asian section was a major attraction. It was certainly our favourite section and the effort that some of the exhibitors put into their stands was truly astonishing, there's no doubt that these exhibitors reap the benefit of doing this. The majority of the biggest stands in this section were divided into miniature meeting areas that allowed visitors to conduct business meetings there and then, with barely a free seat to be seen. Plus, if more conventional
exhibition stand builds
weren't enough to grab people's attention, then Indonesian exhibitors brought a full-scale BOAT onto their stand build!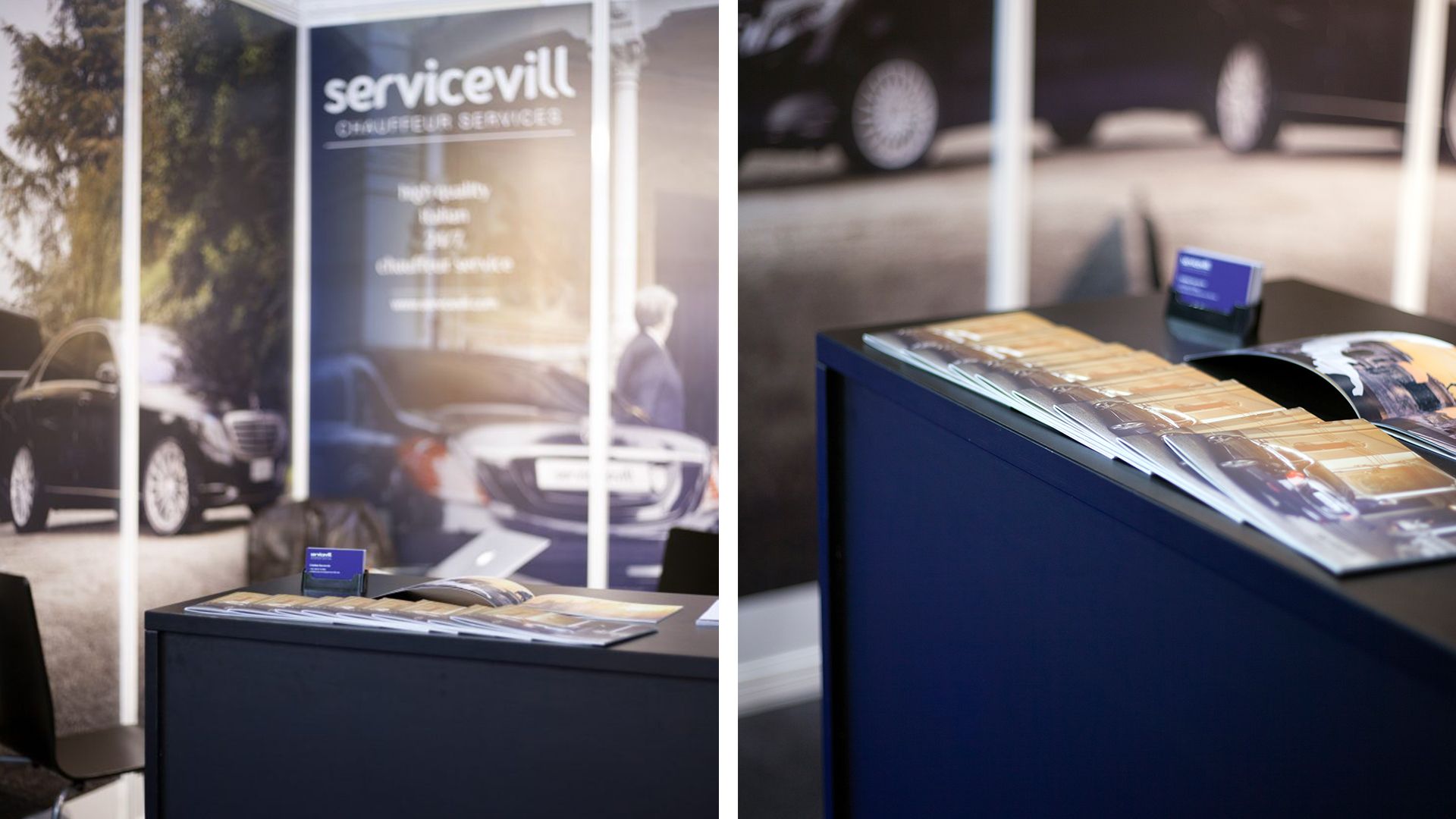 ServiceVill Chauffeur Services Exhibition Stand
One of our customers, ServiceVill Chauffeur Services, designed a beautiful
shell scheme stand
, with a consistent and elegant colour scheme. Fitting in with their brand image, they created a stand that was tasteful and professional. Keeping it simple with a few brochures spread across their
black cabinet
and a
table with chairs
towards the back, this stand had been well thought out in order to not be outshone by the gigantic Italian stands nearby.
World Travel Market also provides visitors with the opportunity to gain vital business knowledge from some of the biggest names in the travel industry. On the first day of the show WTM invited Alex Cruz, CEO of British Airways, to put on a seminar discussing the obstacles the company has faced throughout the last year and how they have dealt with these. The entire weekend holds over 80 seminars from more than 250 speakers in different areas in the exhibition, ensuring that no matter what day guests choose to attend, everyone can gain some valuable knowledge.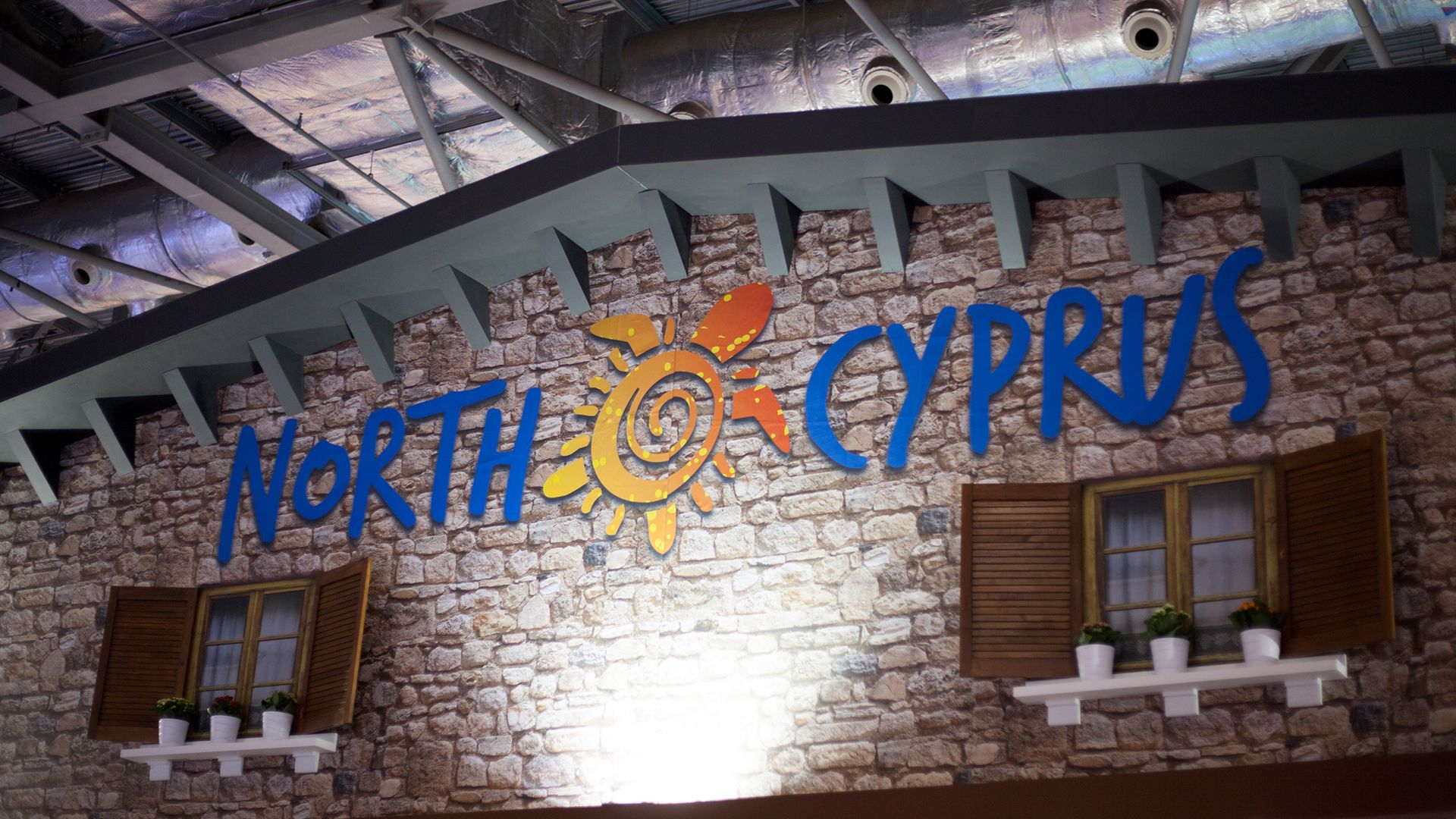 North Cyprus Stand
Another stand out build was from North Cyprus. The stand was completely taken up by a full-sized building, designed to look exactly like a typical Cypriot villa. This was one of the most interesting stands we saw and it really did draw people to approach. This stand really brought the wow factor and the benefits of putting in work like this are clear, with huge numbers of business people taking a seat within the space!
The sheer scale of this exhibition is awesome, but from this, come many opportunities for thousands of travel industry professionals to secure business, making this one of the essential must attend shows for people in this industry! We caught up with some very happy ExpoCart customers who agreed about the importance of creating an attractive stand to draw in business, especially at a show with so many potential opportunities!
If you need any help with your future exhibitions, feel free to contact
ExpoCart for design ideas for stands
!