Starting out with physical stores across the world, VapeFindr have teamed up with event organisers across the world, bringing action-packed and fun-filled vaping exhibitions to countries all over the globe.
With the success of vaping shows in America, such as VapeCon, more and more vaping events are starting to crop up London and across the UK, and VapeFindr's London Vape Show has set the bar high for future exhibitions.
With the vaping industry being worth a projected £25bn globally by 2021 and with over 1,700 vape shops in the UK alone, there is no sign of the trend slowing down anytime soon. London Vape Show introduced new companies alongside the industry dominators such as DoubleDrip, Strawberry Queen and El Diablo, there were exciting flavours everywhere you turned, and no shortage of exhibitors and visitors in deep conversation hidden within clouds of sweet-smelling vapour.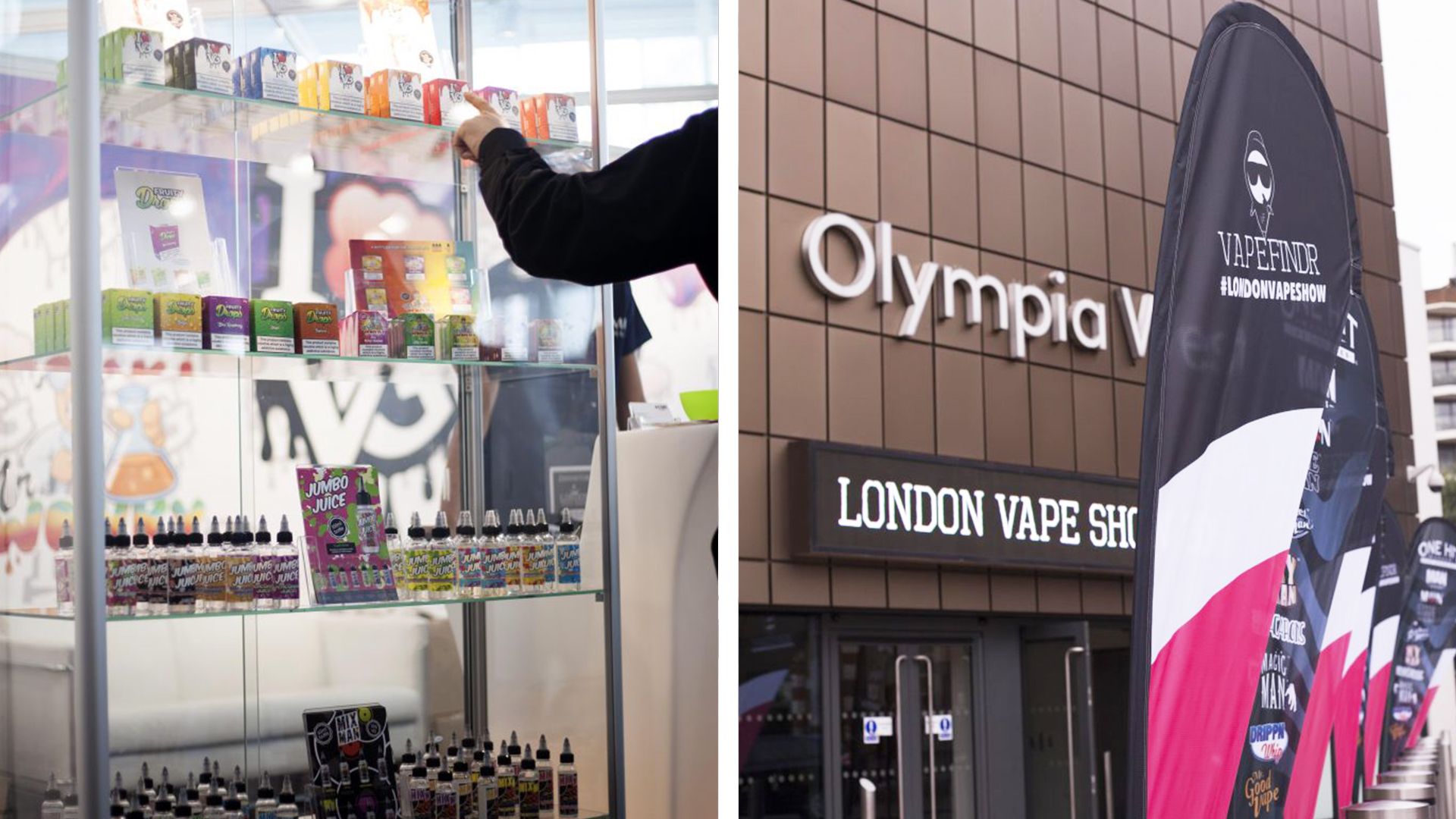 Glass showcase
When walking into the exhibition, you can't help but notice the impressive
exhibition stands
, decorated with enticing colourful graphics, clever marketing on their product bottles stacked beautifully inside
glass showcases
, the stands and displays are meticulously designed and merchandised with vapers in mind.
Each stand comes with vapour boxes, fully set up and ready to go with all their flavours, allowing new or experienced vapers to trial new flavours with each exhibitor knowing everything about their product. The stands are designed like shop-fronts, with their branding clearly seen above the crowds (and clouds!) to ensure that you can see your favourite from anywhere in the show. Whilst most stands are full of glass showcases and bars, the big brands opted for
modular stands
, which set them apart from the rest.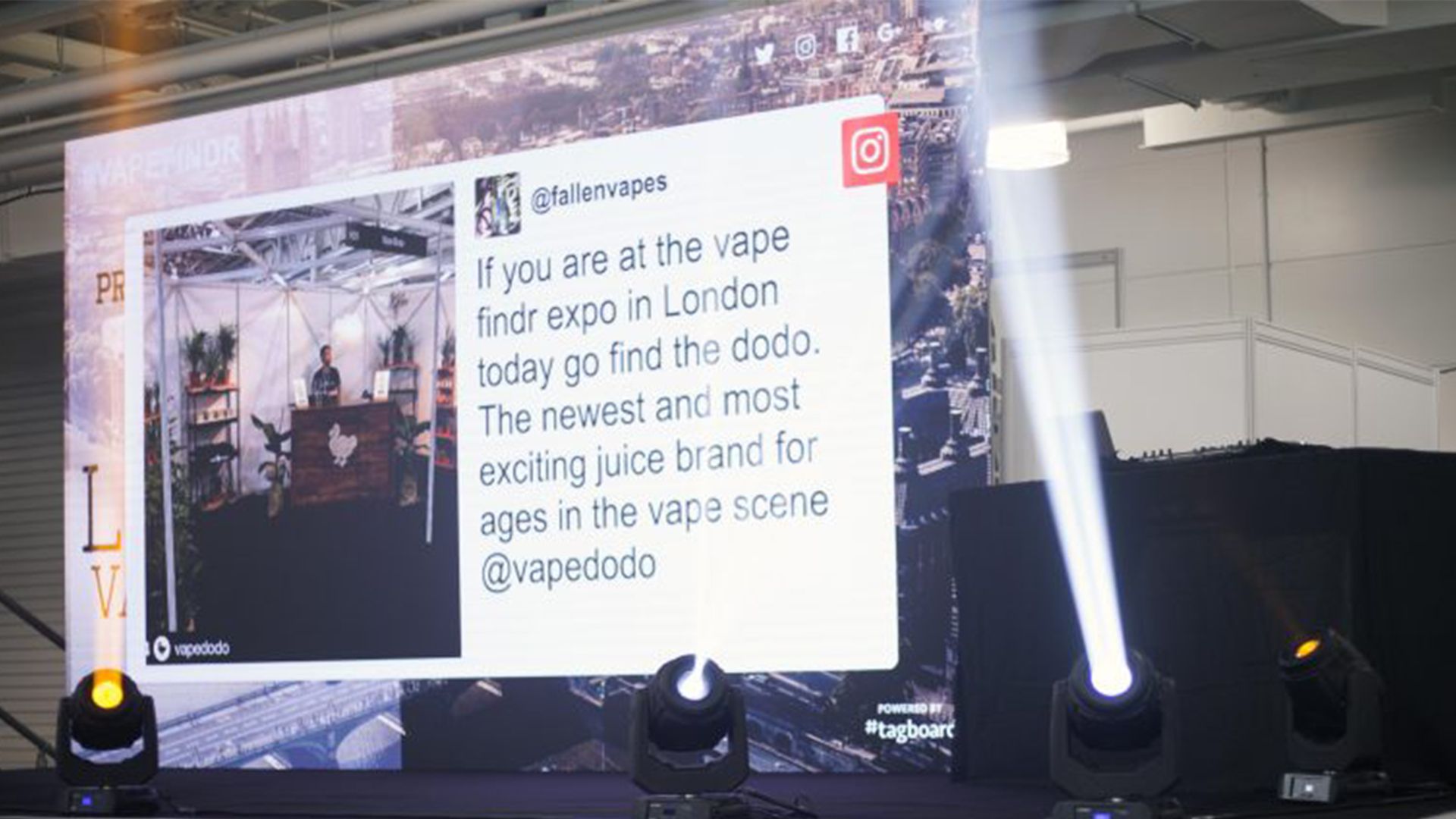 The stage showed a running commentry from Vape Findr's social channels
With no shortage of entertainment, Strawberry Queen's very own 'Lady Vaper' split her time between selling at Strawberry Queen's cute, fruity
pop-up stand
and MC'ing for the whole event on the impressive London Vape Show stage, complete with LED event lighting and huge video wall featuring a running Instagram commentary of the event from both the visitors and exhibitors.
Not content with creating an exciting event, VapeFindr are determined in their mission to encourage as many smokers as possible to make the switch from cigarettes to vaping and swapped around 170 packets of cigarettes for starter kits, courtesy of Vape Mob Distribution, even including free Mojito Eliquids to get them started.
The final day concluded with a cloud competition, multiple categories of Best Liquid awards, a talk from experienced vapers and ended with many happy visitors leaving with top-ups from their favourite brands, new flavours to try and a great experience from an excellent community.