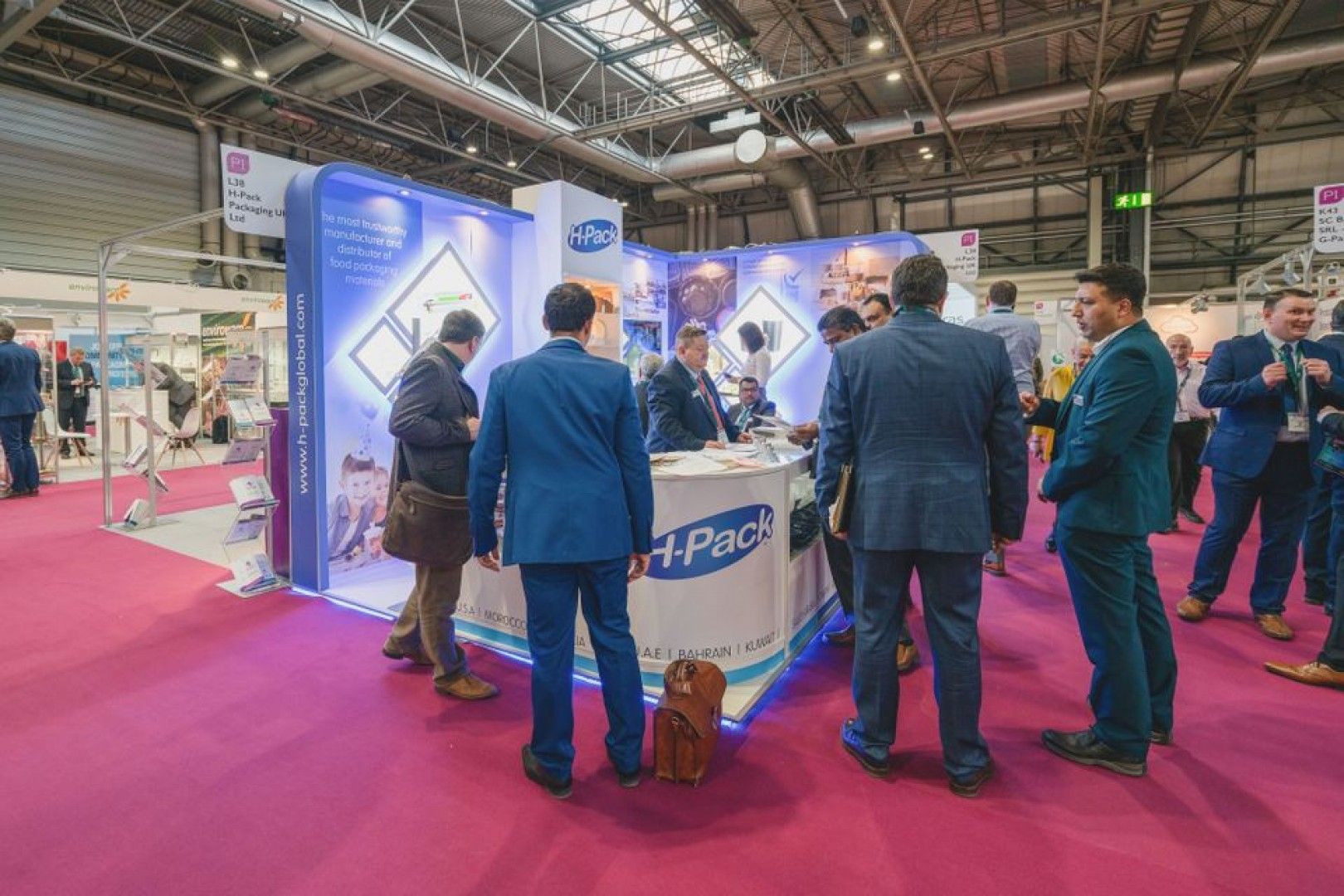 Creating a centralised counter to do your product demonstrations
Why You Should Do Product Demonstrations at Event & Exhibitions
According to Marketing Week, product demonstrations instore and at events are growing as they continue to prove effective for any product that require a considered purchase. With 48% of event attendees saying that face to face interactions are more valuable than ever to them and with 49% of attendees planning to buy one or more of products exhibited, it's important to show off your products in all their glory while you have your target customers directly in front of you.
Product Demonstrations:
Show off all the benefits of your product to your customers without them having to search for them.
Appeal to passing traffic at events and keep people on your stand for longer, and more importantly, keep them engaged.
Get the product into your target customers hands, asking questions and gaining your business valuable feedback.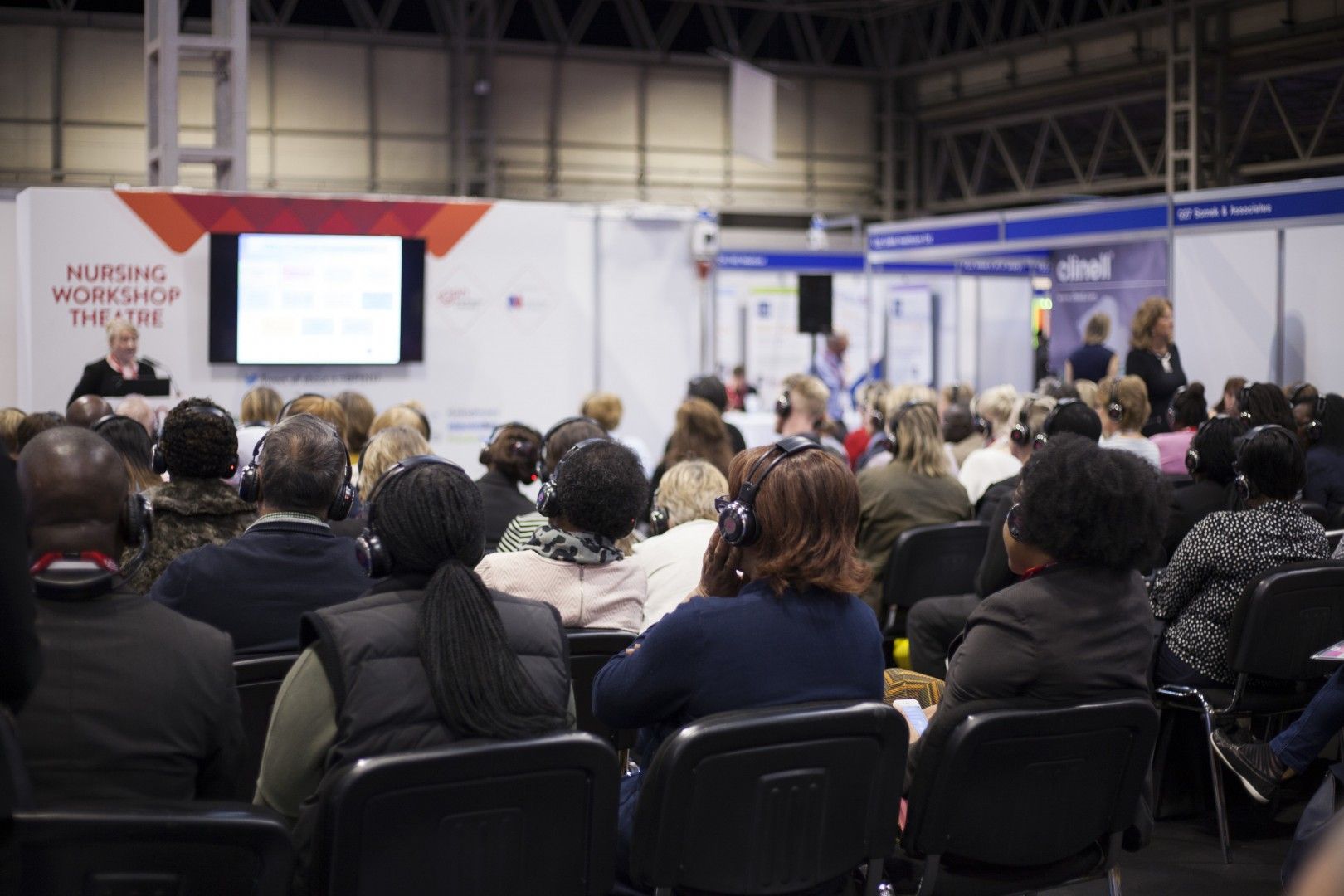 Attract a crowd and showcase what you do
Exhibition Top Tips for Demonstrating Your Product
Product demos while on your exhibition stand are clearly a very important part of your time at the event. Getting this right could be the difference between real-time sales and not, so it's important to consider all of the below factors and get your demo ahead of the competition.
Choose Your Space Wisely
If you know that you'll be doing lots of product demonstrations throughout your time at the event, plan for this ahead of time and ensure you've worked out the best place and positioning for it to work with the rest of your stand. Depending on what your unique product is, you might need to take centre stage on the stand, or you might be conducting more one-on-one demos to each visitor. Consider this and ensure you've created the best layout.
Make Sure People know
There is no point in creating a fantastic demonstration and not shouting about it to make sure you have an audience. Ahead of time, plan how you will draw people over to your stand to watch and try to create a crowd and buzz around your stand to get people talking.
Interactivity & Engagement
These are both key factors in marketing so consider your demonstration in the same way you'd consider any of your other marketing initiatives. You don't want to talk at your customers, you want them to enjoy, have fun and get involved. Create a demo that makes people want to talk about the product and to you.
Practice
Although a clearly learnt speech is never very engaging, make sure you've taken the time to run through your demo to several people, making sure it makes sense and is as exciting and entertaining as possible.
Offer an Incentive to Your Customers
At the end of your product demonstration, remember to offer your potential customers a clear and appealing incentive to purchase on the day of the exhibition. Whether this means a one-day-only discount for the event or another valuable incentive that might draw your specific customer in, don't let them watch the demo and then simply wander off. Draw them in.
Assign your top talent
Round up your most experienced and talented sales people who have charisma and can confidently demonstrate your products.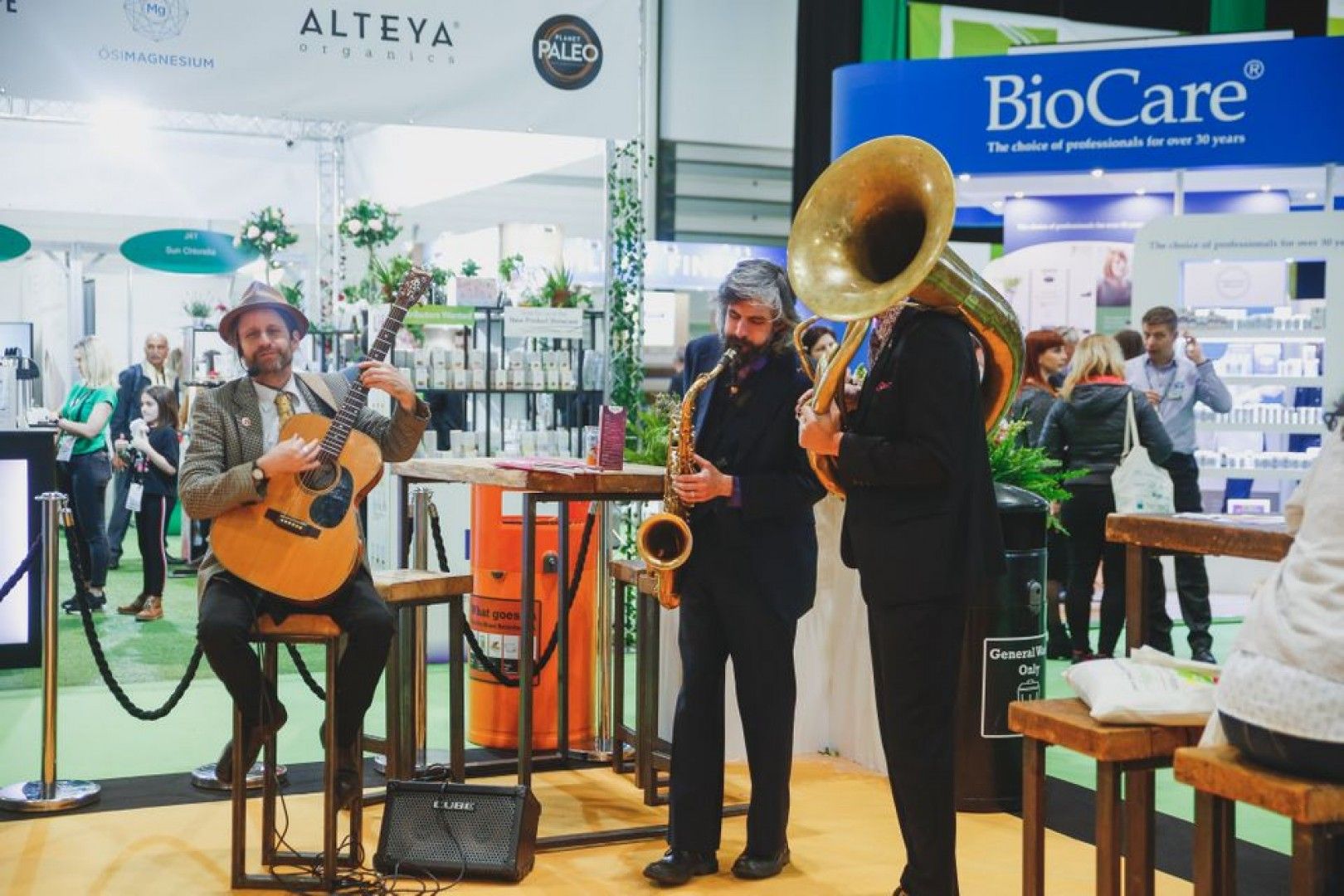 Choose your best staff to make a good first impression
Draw attention
You need a centre piece or attraction through the form of branding, a theme, lighting or bright signage to grab interest and get people involved in your demonstration.
It's definitely worth thinking about lighting and how it can showcase your products as customers want to be able to see your product clearly in good light.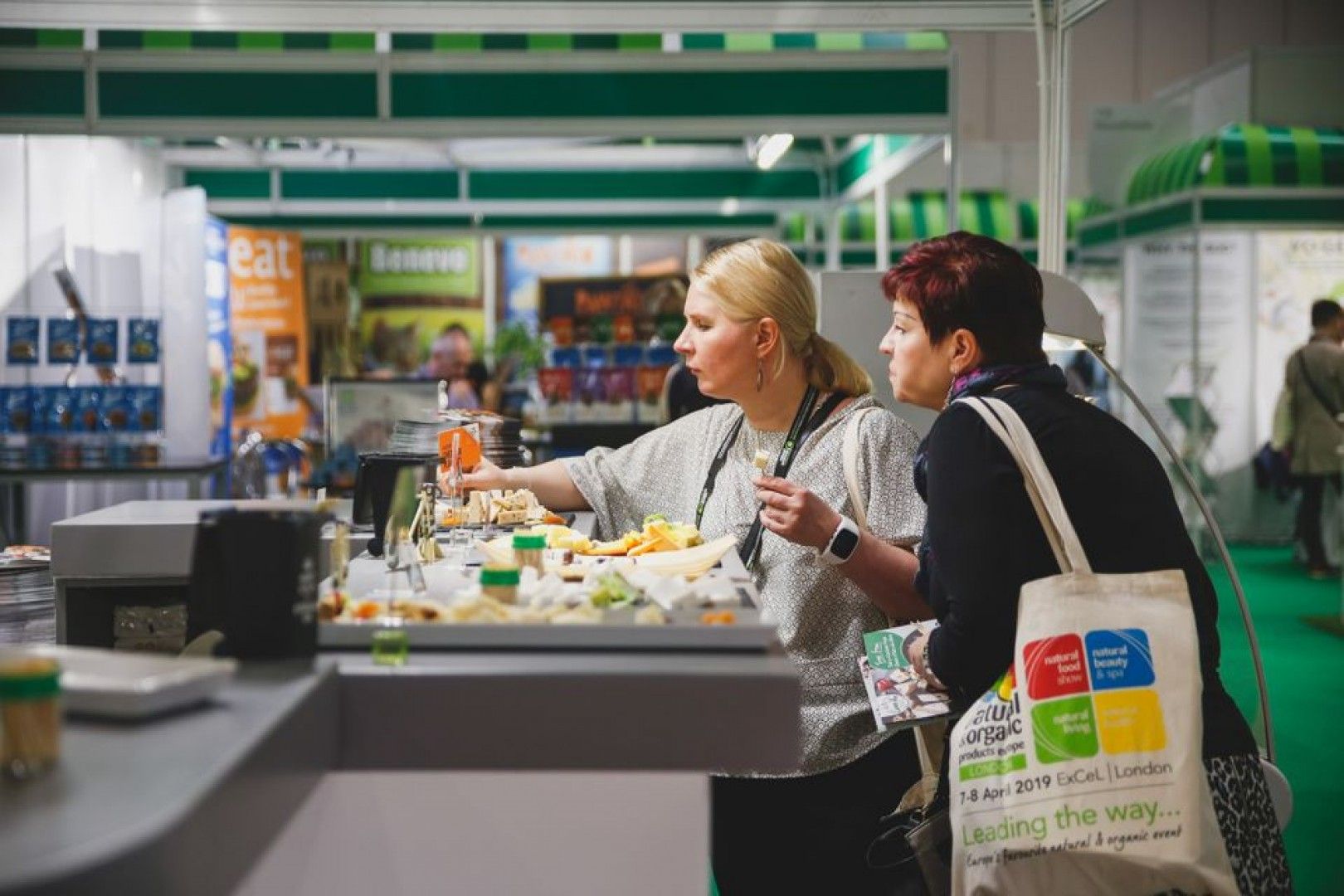 Showcase your products and samples
Make it quick
No one likes to stay in one place for too long so you'll need to demonstrate your product in less than 10 minutes, preferably less and you can save longer demos for 121 calls and follow up sessions. You need to capture their attention first and then keep them wanting more information.
Make it clear
Make sure your product demonstration is not blocked by any signage, pillars or anything else that could block the visibility.
Use props and multimedia
The use of props and multimedia through videos or getting your customers involved in the demonstration is always a good idea as it makes your presentation memorable.

Focus on the benefits
Too many product demos can easily become too technical and overloaded with the features of the product rather than focusing on the benefits which is what the customer ultimately is interested in. This is what will help sell the product so having a clear focus on the benefits and advantages of the product is a solid strategy.
Make sure you have enough stock
Be prepared and bring enough stock! If your product demonstration goes down a storm, people will want to buy your product and so to take advantage of this fantastic sales opportunity, you'll need ample levels of stock. A top tip is to try to predict the level of sales you anticipate each day.
Top Picks to Display Your Product at An Event
While product demonstrations are essential on an exhibition stand, you also need to consider how to display your products between demos. At ExpoCart, we have designed a wide range of products to allow you to show off your brand and create the most interactive and engaging displays possible.
Here are just some of the products you could use on your stand:
Showcase Hire – Create a store-like atmosphere with our showcase hire.
Mannequin Hire – For fashion brands and beyond, animate your stand with mannequins.
Shelving Hire – Show off products, brand literature and press with our shelving hire.
Exhibition Accessories – Complete your stand with the finer details with our wide collection of exhibition furniture and accessories.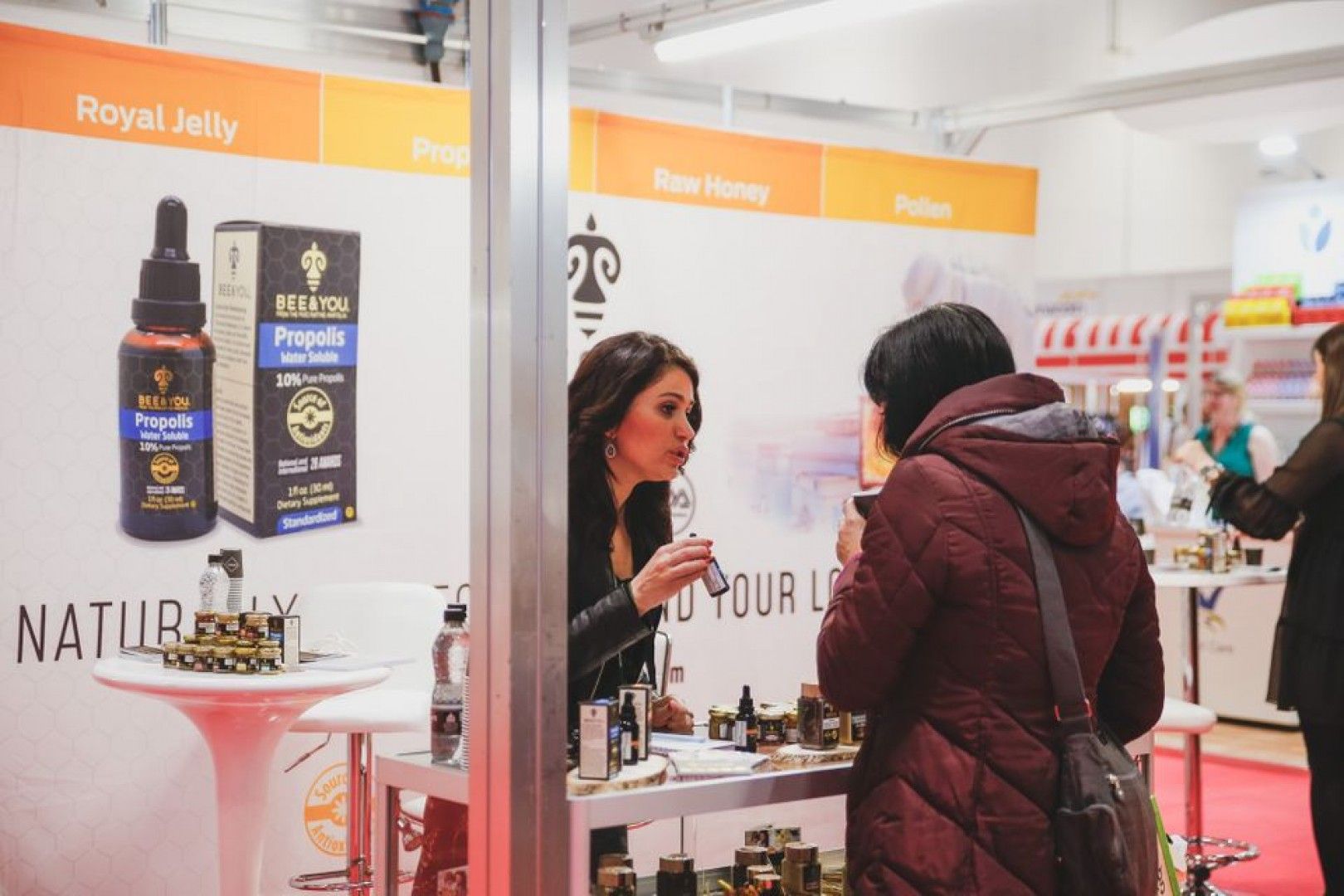 Glass showcases and counters are perfect for displaying your products
However you choose to display and demo your product at your next event, give it the consideration that it deserves to ensure you make the most of having a captive and targeted audience. Need some extra advice and expertise? Get in touch with the ExpoCart team and allow us to help you find the ideal products to showcase your business to its fullest.