We're only kidding, it's Halloween! There's a wealth of exhibitions during the Halloween period as October is a famously busy month for trade exhibitions. Whether you're attending a traditional trade show, or events of the more supernatural kind (it's MCM London Comic Con at the ExCeL this weekend) there's always room for a little Halloween fun! Follow our top three tips for seamlessly sliding some spookiness into your
exhibition stand!
Scarily Good Deals!
Everyone loves a bargain, so it's a great idea to offer a limited-time-only deal for the Halloween season. Any short-term deal creates an extra incentive for customers to buy from you, especially when they know the deal won't extend beyond the end of the exhibition.
You could also offer a themed competition, suitable for big and small kids alike. You'll prove to your visitors that your company is open to having some fun, and you might just win their trust and interest while you're at it. Plus, a competitive element can keep a buzz around your stand and instantly break the ice with customers.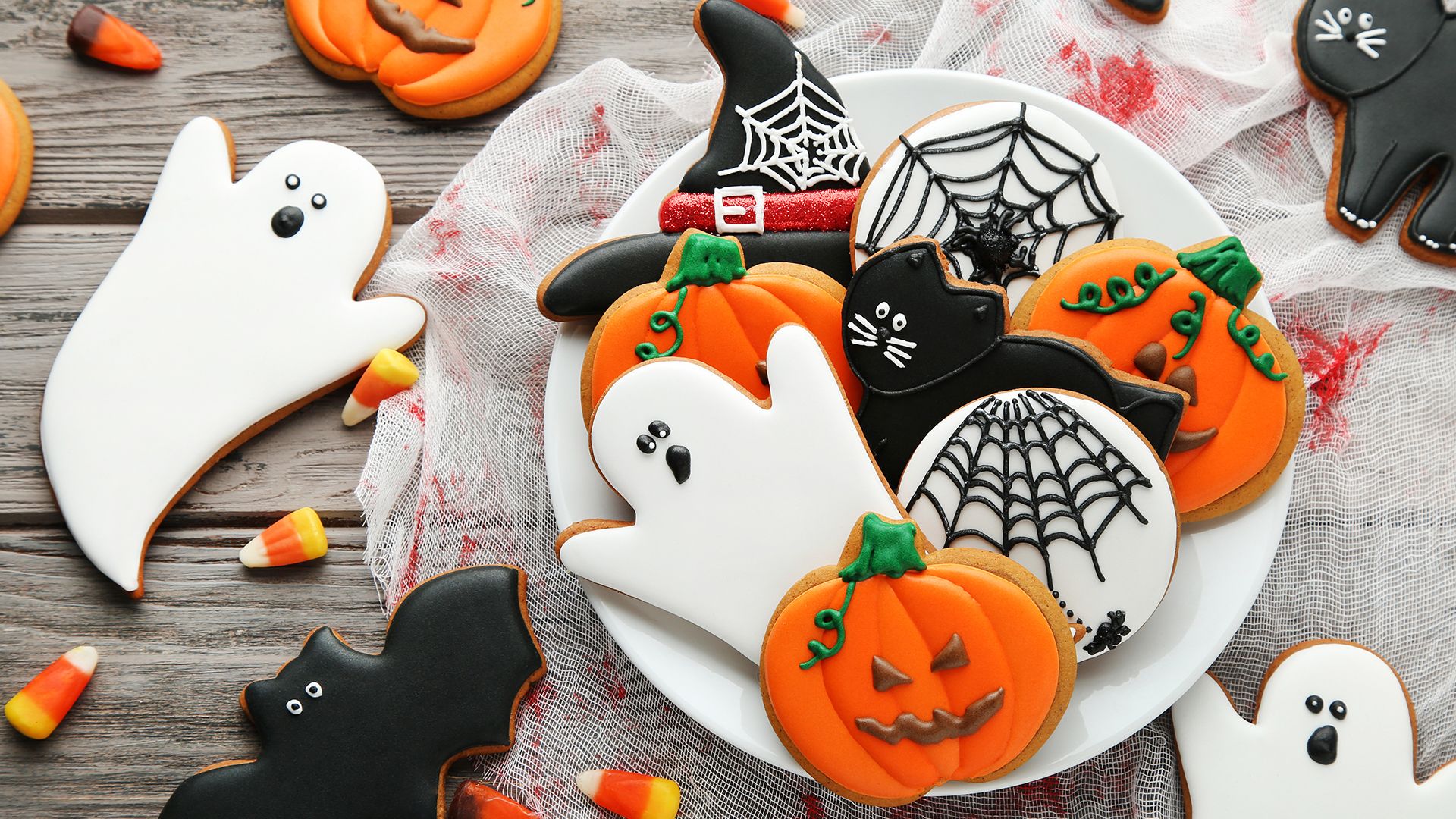 A sweet treat can be a big winner at an exhibition!
No Tricks, Just Treats
Edible treats, and other giveaways, are always a winner with exhibition visitors, plus themed freebies add an extra element of fun. You'll stick in the mind of exhibitors, especially on Halloween itself which is great if this falls a couple of days after your exhibition closes. If you offer a reusable freebie then the visitor will be reminded of your company repeatedly, giving them plenty of opportunities to get back in contact with you after the event.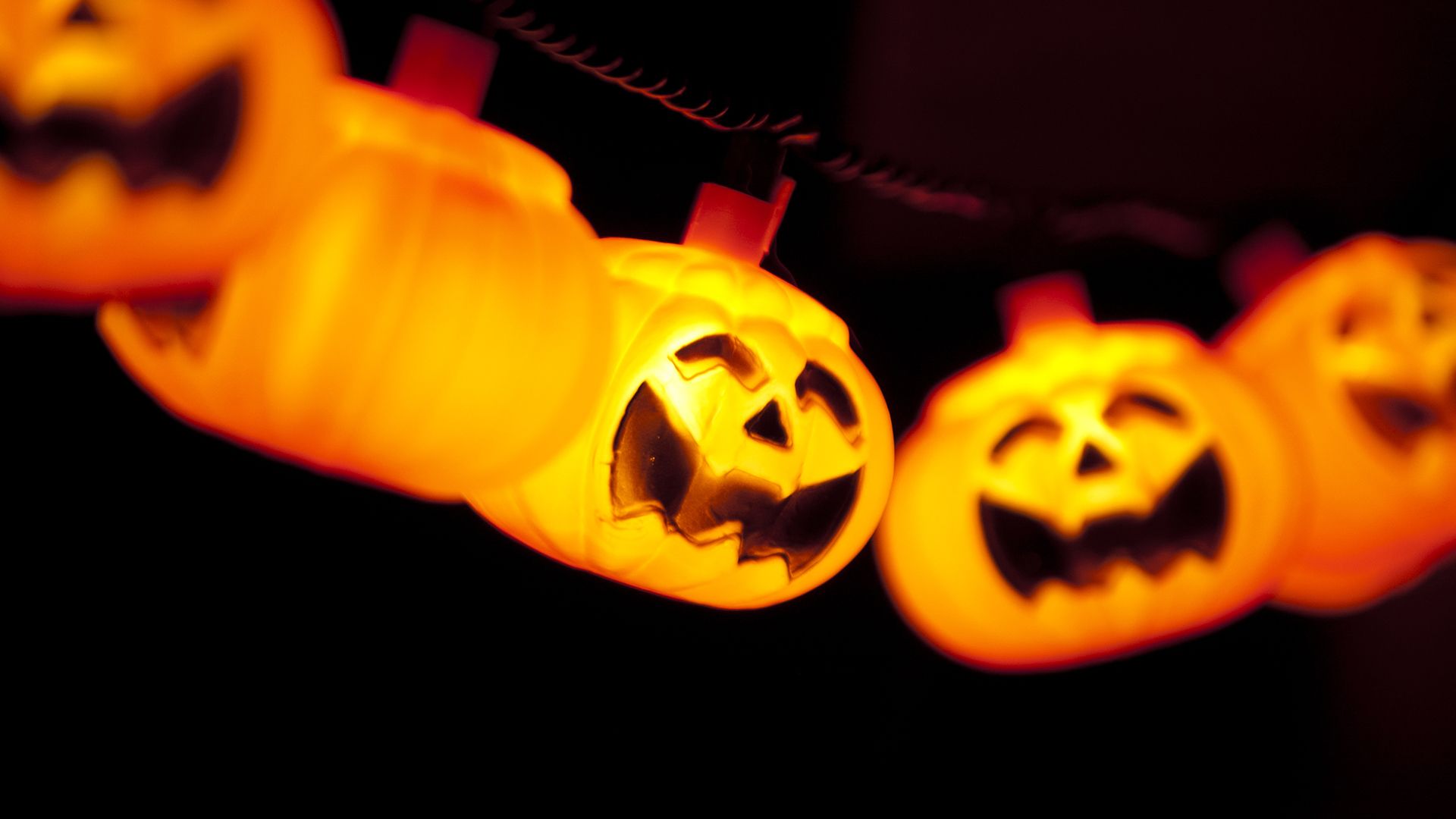 Pumpkin fairy lights are a great way to decorate your exhibition stand
Decor
From subtle seasonal hints –
orange and black furniture
or a couple of pumpkins – to full-blown fake cobwebs, carved pumpkins and giant spiders, any themed
exhibition furniture
can create a talking point. A theme will help your stand pop out amongst your neighbours, and word will spread quickly around the exhibition hall – hopefully driving curious traffic to your stand!
We fully embrace the Halloween season (and Christmas, and Easter, essentially any reason for decorations and sweet treats!), and we believe a themed exhibition can help you stand out from the crowd!